This report covers:
The Queen Bee
Why did she sell it?
Why did I sell it?
Another distress sale
A last distress sale
Just not using it
Life happens
Over to you
Reader David Enoch asked for this report. Today I open a can of worms by talking about airguns I wish I hadn't sold. I bet some of you have a few like that.
The Queen Bee
The first airgun that came to my mind was the Feinwerkbau 124 that I called the Queen Bee. A little more than twenty years ago, I was offered the opportunity to buy a 124 that had been customized by the Beeman factory in the mid-1980s. Normally, such customization would have ruined any collector value, but this was an exception. The work had been done for Mrs. Beeman, herself. The person from whom I purchased the rifle had placed a custom order and the salesperson remarked that it sounded a lot like the gun that was just made for Mrs. Beeman. So, the person asked if Mrs. Beeman could take a later custom gun and allow this one to be sold. When she called back a week later, she was told that Mrs. Beeman had agreed, so the rifle intended for her was sold instead. And, then, I was offered a chance to buy it.
The stock was made by a master stockmaker – perhaps even Hugh de Pentheny O'Kelly, who worked for Beeman for a time in the 1980s. Not only was the fine-line checkering cut flawlessly – the entire shape of the stock felt just right in my hands. I had a Krieghoff 30/06 with the same feel, and I gave $1,500 for that rifle in the 1970s.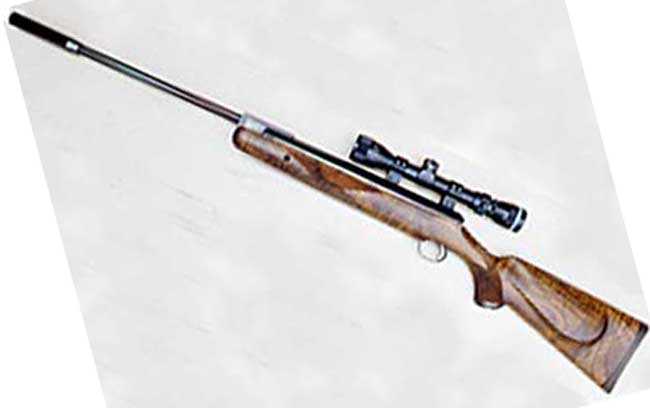 The Queen Bee is an impressive FWB 124.

The wood is so beautiful it looks edible!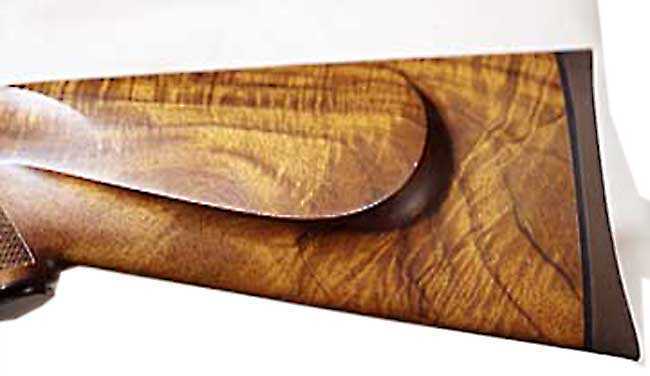 Just as pretty on the other side.
Why did she sell it?
Why would anyone sell such a beautiful air rifle? Well, you may find this strange, but the lady who bought the rifle did not like checkering on wood. And this rifle was checkered so beautifully that it would have been a crime to sand it off. The wood was drop-dead gorgeous, but those pesky little diamonds ruined it for her.
I was delighted to acquire this rifle for $600 at a time when an average FWB 124 D was selling for $275. I wrote about it in Airgun Revue magazine, and I confirmed the story of the sale with Mrs. Beeman at the SHOT Show. Indeed, she did step aside and let this one be sold, and I heard her say it.
The rifle had been tuned by Beeman, too. In those days, the state of tuning for a 124 was not as advanced as it is today, and a lot of the result depended on the individual rifle, as it still does today when 124s are involved. This one shot 7.9-grain Crosman Premiers right at 800 f.p.s., with just a little buzz on the shot. The trigger, however, was perfect. The second stage released with about 1.5 lbs. of force and absolutely no creep. I've never felt another 124 trigger as good.
Unfortunately, I told the seller she had the first right of refusal if I ever sold, and three years later I had to sell the gun. I didn't make anything on it (my choice), but I had an offer in the wings for $1,200 if she refused. That rifle is still increasing in value because of that gorgeous stock and also because of the association with Mrs. Beeman. And now Scott Pilkington, a world-class engraver, has inlet the signatures of both Mrs. Beeman and the original owner into the spring tube in gold, along with a golden bee.
Why did I sell it?
So, why did I sell this beautiful airgun? Well, I had to. When we shut down The Airgun Letter we had to refund thousands of dollars of subscriptions that would not be filled. That was money we just didn't have, so I sold the gun back to its original owner.
Another distress sale
I also had a very nice Sheridan Supergrade. I bought it for $400 when that was the going price and I had no intention of ever parting with it. But the same money crisis for The Airgun Letter forced the sale.
Fortunately, I was able to acquire a Supergrade in just as nice condition a few years ago. I hope I can keep this one.


I'm hoping to hang onto my current Supergrade.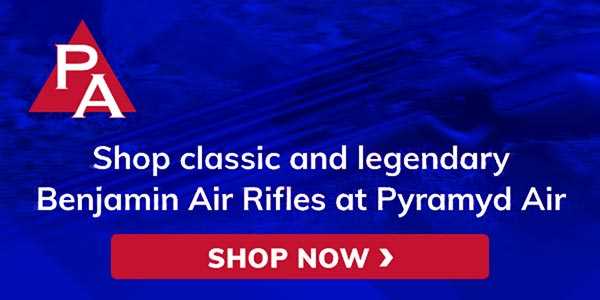 A last distress sale
When I left the Army, I didn't retire. I just got out. My first wife had divorced me and, since I didn't have an income, I had to pay off a lot of debts. Everything was for sale. I sold the FWB 124 that I bought from the Beeman Store in Santa Rosa, California after returning from Germany. I loved that rifle, but once again, I needed the money more.
Just not using it
There have been a couple sales of airguns with some value that I just wasn't using. What's the sense of having something nice when it just gathers dust — especially when there are lots of folks wanting one?
I have owned more than a dozen Hakim air rifles. I wish I still had the first one, but more for sentimental reasons than anything else. The Hakim I currently have is a real beauty that I don't plan to part with. You can buy it from my estate when my freshness date expires.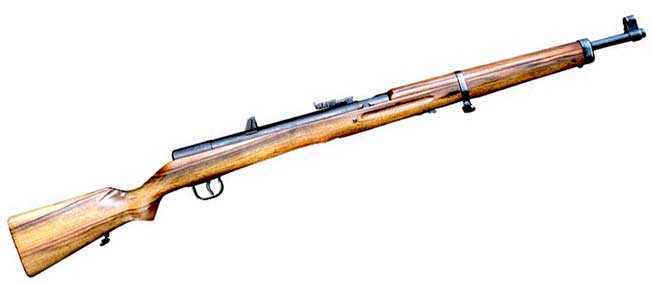 The walnut stock and handguard of this Egyptian Hakim air rifle trainer was made by a skilled woodworker, and it shows!
Life happens
Most of the airguns I wish I hadn't sold were necessary sales to raise money. I didn't want to part with them; I just had to. When you're young, life happens sometimes. And you don't even have to be so young, I found out.
Over to you
Okay, I showed you mine. Now show me yours!