by Tom Gaylord
Writing as B.B. Pelletier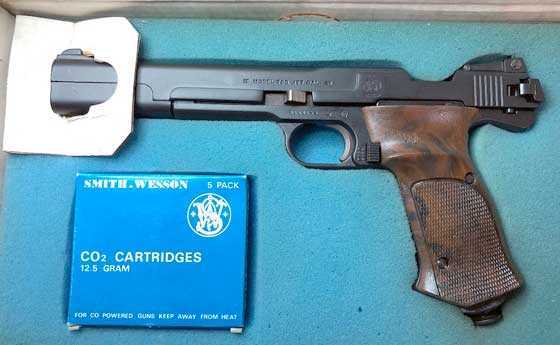 45Bravo stumbled into this treasure! A like-new S&W 79G in the box with everything — and more!
Merry Christmas everyone!
Today's report is another guest blog from reader Ian McKee who writes as 45 Bravo. Today he shows us his latest acquisition — which is a real find!.
If you'd like to write a guest post for this blog, please email me at [email protected]
Over to you, Ian.
About as new as you can get
Ian McKee
Writing as 45 Bravo
This report covers:
The right place and time
Limit yourself
Exposure drives prices up
A good one?
Back story
A tidbit for everyone
The air pistol
The S&W CO2 cartridges
The S&W pellets
A question
The right place and time
The deals are out there, you just have to be in the right place at the right time. This time I lucked out and stumbled onto a gem!
I have said before I have a standing notification on Gunbroker for any new listing that include 78g, and 79g, and anything with Daisy 780, 790 and 41 in the listing, along with Crosman MK1 or MKII listings. I am always looking for one of these, to pick it up at a good price and reseal it. Then to get it back in circulation. read more