Many compound and traditional shooters believe crossbows are ruining bowhunting and should be banished from archery seasons. Are they right or are they blowing the issue way out of proportion?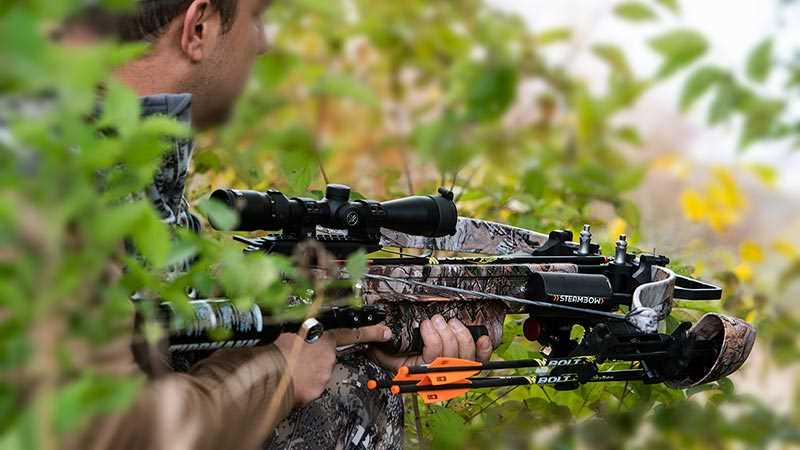 Over the last couple decades, crossbow advancements and sales have surged. While some states are still crossbow holdouts, they've slowly become legal archery equipment across much of the country. But this is a troubling trend — crossbows don't belong in vertical bow seasons.
Crossbows are super fast, and they just keep getting faster. Current rigs can top 500 fps, while the fastest compounds reach speeds of 350 fps — with traditional setups trailing even farther behind.
Crossbow manufacturers advertise impressive accuracy at incredible distances, but many newbies don't realize they still shouldn't be firing at whitetails from 100 yards away. Just because a crossbow can nail a paper plate downrange doesn't mean such a long-distance shot is ethical in a hunting scenario.
Crossbows also virtually eliminate the need for three bowhunting cornerstones: skill, strength, and stealth.
Skill: Repeatable accuracy with a vertical bow requires lots of regular practice, but today's crossbows are ready to hunt right out of the box. They don't demand the same skill and discipline to shoot.
Strength: While crossbows are a little heavier to tote around with a sling, they're much easier to draw with a variety of cocking aids available today. Hunters can perch them up on a tripod — just like a rifle — as opposed to the strength required to draw nearly half your body weight and hold 40 percent of that until you have the perfect shot opportunity.
Stealth: One of the toughest challenges in bowhunting is coming to full draw without your quarry nabbing you. But with pre-cocked crossbows, your rig is ready to shoot at any time.
Crossbows and vertical bows simply don't put hunters on a level playing field. And the Pope & Young Club would agree. Although the organization has made concessions on equipment such as lighted nocks, bow-mounted cameras, and high-let-off setups in recent years, it still holds strong on keeping crossbow kills out of its record books.
Crossbow advocates argue their rigs don't deliver the same speed and power as rifles, so they're better-suited for archery seasons. Sure, crossbows aren't guns. But they certainly aren't vertical bows either. They come with unique performance-enhancing benefits that put them in a category all their own.