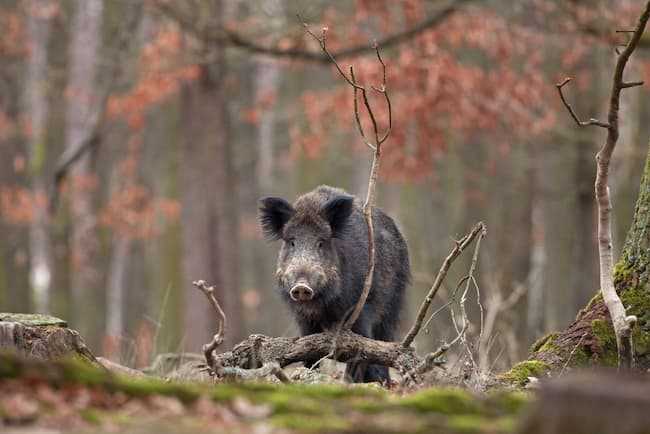 If you're looking for a fun species to chase with your bow on the cheap, consider a hog hunt!
These invasive pests can spread disease, devastate farmland, and kill livestock. They reproduce quickly and spread to new areas, so it's open season on feral hogs just about anywhere you can hunt them. State agencies impose minimal regulations on hog hunting, often with no bag limits or hunting tackle restrictions.
Many whitetail and turkey outfitters offer affordable hog hunting packages so you can take an unlimited number of feral swine off their hands for a fraction of what you'd pay to bowhunt other species. It's a win-win.
Head to a top hog hunting state in the summer or other off-season for some of the best bowhunting practice you can get. It's low-pressure and incredibly fun.
Texas, Florida, Georgia, South Carolina, Alabama, Louisiana, and Oklahoma offer some of the best hog hunting, and you'll typically just need a basic hunting license to start picking off pigs.
Keep in mind that wild hogs are built a bit differently than whitetails, so you'll want to aim behind the thick shoulder shield — especially with an arrow — and right into the vitals for a solid lethal hit. A quartering away shot is your best bet, and I stick with high-quality fixed broadheads.
If you manage to stick a few parasite- and disease-free hogs — and track them down — you can fill your freezer with your very own pork products. A lot of hunters mix the meat with store-bought fat to create some awesome sausage. Although going after the 300-pound hogs is fun, the smaller, younger hogs make for better eating. If you're looking for a fun challenge to brush up on your bowhunting skills without breaking the bank, head out on a hog hunt and bring home the bacon!