This report covers:
Plinking
I started out young
Stepfather steps in
And on and on…
Lucky BB
Hakim
Anyway
Summary
Today will be quite different. And, as it is a Friday, it will give you the weekend to talk. Plus, since next Monday is July fourth, the date we Americans celebrate our independence, BB will be taking that day off, too, as one of his four annual holidays. So this report will be the current one for the next three days.
Plinking
What is plinking? My online dictionary defines it as — to shoot, as with a rifle, at targets selected at whim. When BB was a boy back in the 1950s, plinking was mostly what he did with both airguns and firearms. And, to listen to some of you, it's what many of you still do. So sayeth reader RidgeRunner, who has taught us all to shoot at "feral cans." And now you all talk about it.
I started out young
We plink when we just want to have fun with a gun — oh, perish the thought! But isn't fun what it's all about? I know that's what got me into the shooting sports. Oh, there were cowboy shows on TV like Roy Rogers, Hopalong Cassidy and The Lone Ranger (whom I called The Long Ranger), and later came Gunsmoke, Have Gun Will Travel and others, but, while I did have a cap gun to play cowboy with when I was very young, it wasn't cowboys who led me into the shooting sports.
I wanted a BB gun as a kid, but my mother absolutely forbid it. Oddly she had been a shooter in her youth and in her teenage years she sold lariats at a wild west show, but she and my father had been terrorized by neighbor boys who shot their BB guns at our house, and that was what set her off. She told me they had broken several windows. So I was forbidden to have the "evil" BB guns that had once caused her so many problems. That, my friends, is what made BB Pelletier a gun guy. Denial isn't just a river in Egypt!
Stepfather steps in
My father passed away when I was nine. Then my mom remarried when I was 12 and that was when I started shooting. My mom had sent me to an NRA-taught gun safety course, and in three sessions old BB learned how to aim and shoot a .22 target rifle. However, nobody I knew had one of those. My stepfather saw my interest and made sure I got the chance to shoot — a little. We went out and shot his 1911A1 Colt from the Army (don't ask — I never did!) and we borrowed a Winchester model 61 slide-action .22 rimfire rifle. I couldn't get enough of that, because of course I wasn't buying the ammo.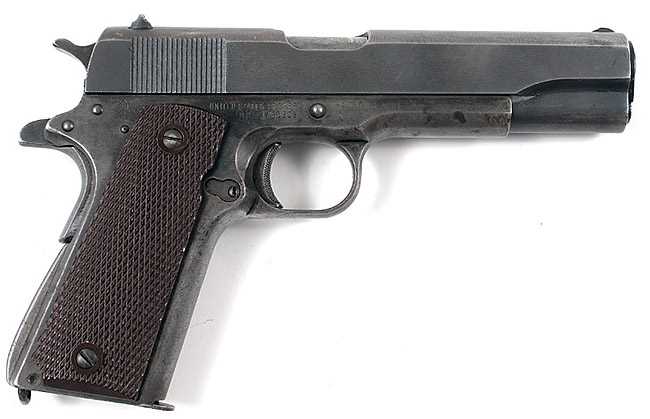 A Remington Rand M1911A1 from World War II.


Winchester 61.
My uncle took my cousin and me to an abandoned strip mine in southern Ohio and he let us shoot a model 1903 .22 Winchester Automatic that unfortunately took a proprietary cartridge that was different than the long rifle round.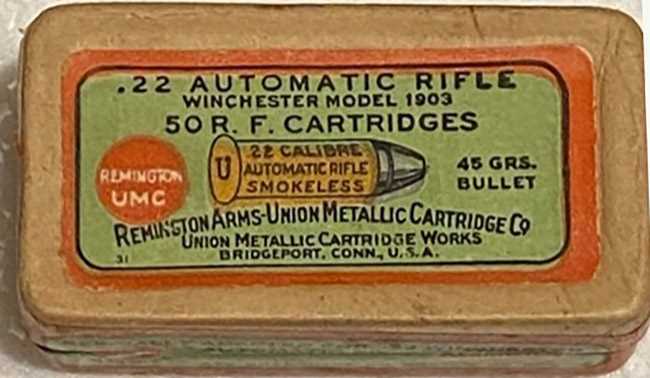 A box of .22 Winchester Automatic ammo will cost you $290.00 today, according to Gun Broker. Ooops!
My uncle didn't pay that much, but he did admit to paying $1.50 for a box of 50 when the same number of long rifle cartridges sold for 50 cents. Never buy a gun that shoots proprietary ammo unless you can reload it.
Well, I didn't get a Winchester model 61 slide-action rifle until much later in life. But when I had a paper route I did buy a more affordable Remington model 550 semiautomatic. It shot shorts, longs and long rifles, though there was little if any price difference in the three rounds, as I recall.


Remington 550 semiautomatic rifle.
And on and on…
Hey, this is an airgun blog. Stick to business, BB!
As I grew older the convenient places to shoot grew fewer and fewer. Then I entered the Army and got to shoot a little more, though it was never enough. So I continued shooting on my own. I bought firearms and started reloading seriously. Then in 1976 in Germany I rediscovered airguns. Finally a way to shoot for cheap, safely and in my home!
And that was when BB Pelletier emerged from his chrysalis and took flight! What he discovered specifically was air pistol target shooting. HOWEVER — he also discovered that there are airguns that aren't for target shooting. — airguns like the Diana 27. They are airguns for having fun by plinking.


Diana 27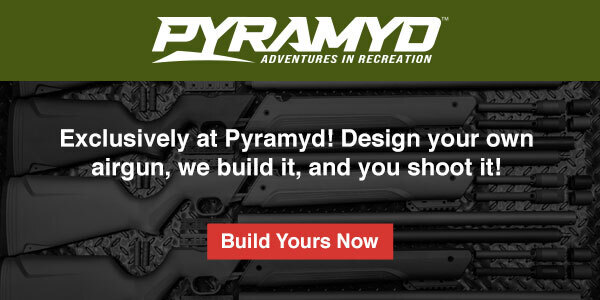 Lucky BB
I guess BB was very lucky because he bought a Diana 27 as one of his first airguns. He did have a Feinwerkbau 124, but it was scoped and he didn't think of it as a plinker — then or now. But that little 27 — now THAT'S a plinker.
BB never got caught by the box store Chinese mega-magnums. If he had he would probably be writing about metal detecting or coin collecting — anything but airguns.
Hakim
As time passed old BB saw an ad in the local newpaper for an Egyptian Hakim air rifle trainer. The price was reasonable ($75) so he bought it. What an airgun! Then he saw an ad in Shotgun News for Egyptian Hakim trainers for $40 each if you bought 4. BB bought 4 and got all four of them working. Come to find out they were made in 1954 by Anschütz.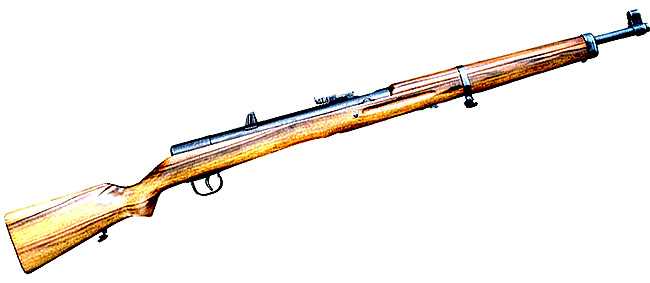 Hakim air rifle trainer. Anschütz made 2800 of these for the Egyptian army in 1954/55. This one has custom-made wood.
BB went crazy! He bought and sold Hakims like cordwood in Maine! To date he has owned at least 15 of them and he has turned hundreds of shooters into Hakim owners.
Anyway
Anyway, this blog was inspired by reader sawdust, who is my next door neighbor, Denny. He said I should write a blog about just plinking in the back yard and I thought about it. Plinking in the back yard? Who does that? Not BB — that's for sure! But why not? BB has the perfect airguns for quiet suburban back yard plinking. The Springfield Armory M1 Carbine BB gun is a great example.


Springfield M1 Carbine BB gun.
And I have the Hakim plus several Diana 27s. No problem there.
I am saving feral drink cans for the event. Plus I have other fun action targets.
But I wanna hear from you guys. What do you plink at? You are the plinkers! What am I missing?
Summary
We gonna have us some fun, guys. We gonna plink.