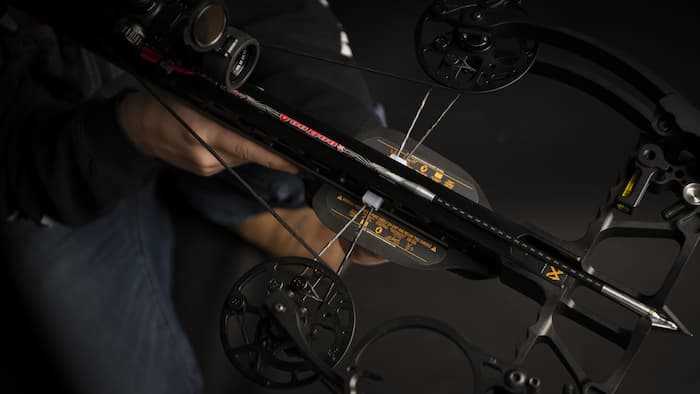 For a bolt that promises both maximum speed and penetration while minimizing wind drift, check out the Victory Voodoo.
The first of its kind, this advanced crossbow bolt pairs a micro-diameter construction with Victory's Rail Ryder technology for minimal contact points and compatibility with just about any crossbow with a conventional rail.
With 95 percent less arrow contact and extra clearance above the rail, the Voodoo's helical vane configuration results in a faster spin rate. The bolts fly fast and true.
Voodoo bolts also sport a weight-forward design so they can punch through the hide and vitals of big game with ease. You've got a great chance of pass-throughs with these powerful bolts.
Slightly longer-range shots, tough-to-take-down animals, or blustery conditions? The Victory Voodoo just might be your best bolt option. You don't have to sacrifice speed, penetration, or accuracy.
And because they'll likely work with any crossbow in your arsenal, you won't be stuck buying separate manufacturer bolts for each rig. Victory has long been a leader in the arrow industry, and the feedback on these bolts is they live up to that reputation.
They're spine-aligned for shot-to-shot accuracy, weight-matched to +/-.05 grains for precision consistency, and finished with Victory's Ice Nano ceramic coating for improved penetration and target removal.
Voodoo bolts come equipped with AAE Max Hunter vanes and broadhead adaptors.
Crossbow hunters, would you swap out your bolts for the Victory Voodoo?