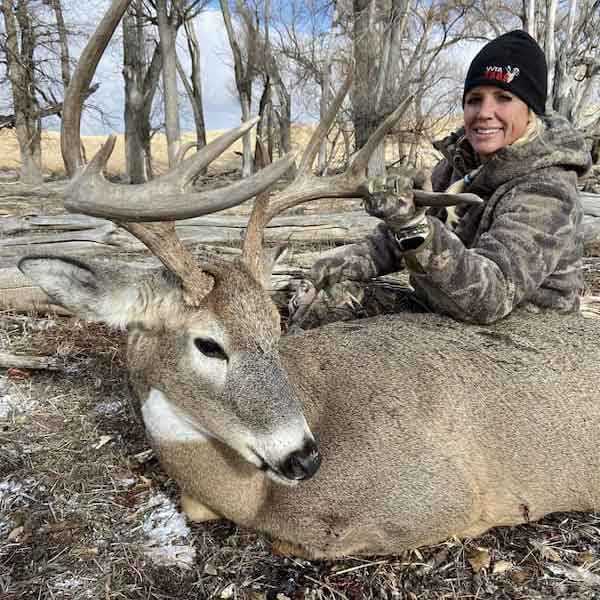 Score isn't everything, but any bowhunter would be happy to tag a buck fit for the record books. These are some of the top states for big archery bucks.
Wisconsin
The Badger State consistently stays at the top of both Boone & Crockett and Pope & Young lists for number of whitetail entries. Wisconsin has a reputation for solid deer management, evidenced by its impressive six counties in Boone & Crockett's top 20 throughout the entire country. The state also boasts a long archery season, so bowhunters have plenty of time to notch a tag on a trophy.
Illinois
Most bowhunters name Pike County on their destination bucket list and for good reason. The area has produced hundreds of record archery bucks, and the state overall ranks high too. Luke Brewster shot his 327 ⅞-inch bruiser in Illinois back in 2018, taking the top spot for a hunter-killed non-typical.
Iowa
Notoriously difficult for non-residents to acquire tags, Iowa is still hard to beat when it comes to true giants. The Hawkeye State ranks third for both Boone & Crockett and Pope & Young entries.
Ohio
Much more accessible to non-resident bowhunters, Ohio offers over-the-counter tags, a long archery season, and over 4,000 Pope & Young entries — many of which have come within the last two decades.
Kansas
The Land of Oz is known for its better-than-average success rate on monster whitetails. Kansas easily makes the top 10 states for Boone & Crockett and Pope & Young records, and the state should be on any serious bowhunters list.