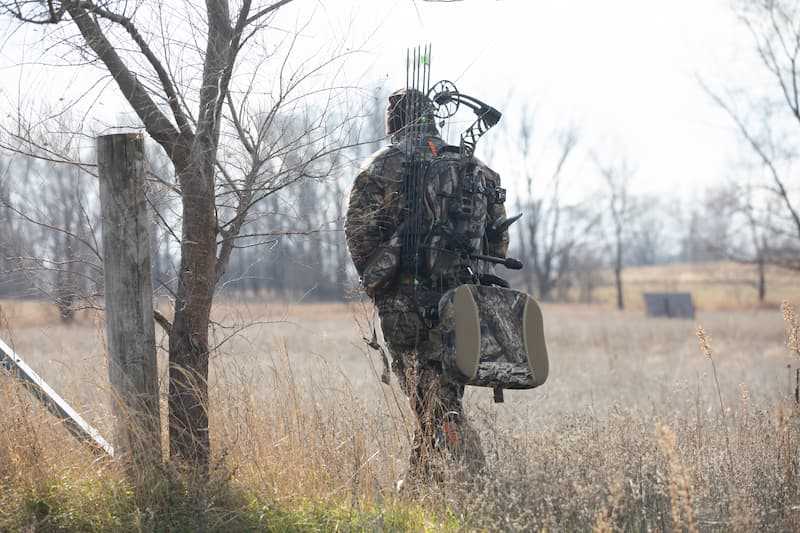 At certain times of the hunting season, food sources are some of the best places to set up.
Food plots are great, but not everyone has the access, ability, or budget to plant acres for drawing in deer.
If you're hitting a new property and don't know where to go or hunting public land where there aren't any food plots, here's what to look for.
Soft Mast
Trees and bushes that produce soft fruit-like food can be major deer attractants. Look for apples, pears, persimmons, plums, berries and similar soft mast early in the season — most will ripen by archery season and be gone well before the rut.
Hard Mast
The nuts of mast trees such as oak, beech, hickory, and chestnut trees can be like candy to whitetails. White oak acorns and chestnuts are typically the most desirable to deer, while others will suffice when alternate food sources aren't plentiful. Most of these drop — and are subsequently scarfed up — between late September and early November.
Ag Fields
Even post-harvest, some ag fields still offer enough leftovers for deer to feed on. And if your hunting property or public land bumps up against some of these fields, you can take advantage of this harvest "waste." You don't necessarily need to hunt directly over the field — you can set up along the travel routes deer take to reach it.
Browse
While deer might prefer other food sources, many survive the fall and winter months by feeding on browse. The twigs, leaves, and buds of woody plants and shrubs that stay somewhat green when everything else is dead provide essential nutrition. Because browse is often spread throughout large areas, it can be tough to select an ambush site based on this factor alone. But when every other food source has been wiped out, hunting an area with plenty of browse is a solid strategy.