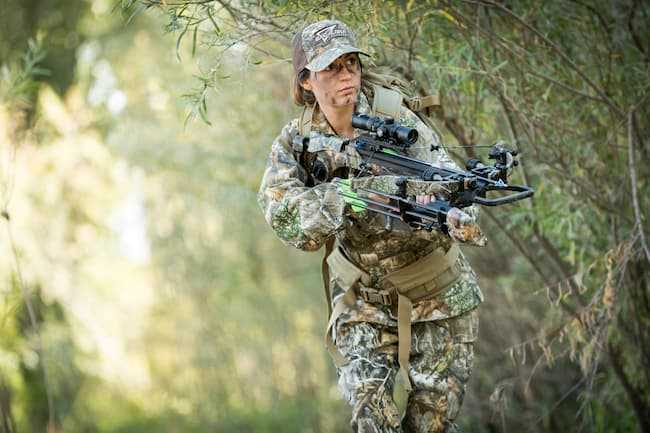 If you're a new hunter, you may be wondering what to hunt after deer season ends. After all, you don't want to wait till the next deer season to get your hunting fix. Luckily, there are plenty of large and small game options that you can pursue outside of deer season.
Even though hunting's peak is deer season, that doesn't mean hunting has to stop when deer season ends. The off-season is a great time to try new things, like new tactics, new species, and to hone your skills in preparation for the next deer season. There are many options for the modern bowhunter looking for more hunting, whether crossbow or traditional.
Big Game
One great choice for bowhunting outside deer season is wild hogs. Wild hogs are a nuisance in many areas and can be hunted year-round in many states. Another option is to hunt predators, like coyotes or foxes. Predators can be fun and challenging to hunt.
Always check your local regulations for any restrictions and permitting needs before hitting the field. It's also important to choose the right arrows, bolts, and broadheads for these types of hunts. Heavier arrows with large game broadheads will yield the best results.
Small Game
If you're looking for even more opportunities, try small game animals. Rabbits, squirrels, and other small game animals can make for a fun and challenging hunt. Many states allow rabbits to be hunted year-round. You'll need to be accurate at shooting these smaller targets because they can move fast. You'll want heavy arrows and small game heads, otherwise, you'll have lots of bent or broken arrows from ground penetration.
Squirrels are another great small game option. You can find them in forests, parks, and backyards throughout the country and they provide a nice challenge. They can be fast and difficult to hit, so practice makes perfect when aiming at small game.
Don't Forget about Furbearers
Furbearers can be a great source of target practice and hunting during the off-season. From bobcats to raccoons, there's something for everyone in furbearer hunting. Not only will you get great practice, but you'll also get a unique opportunity to experience hunting in different habitats.
With careful planning and the right equipment, you can make the most of your off-season hunts. Get more information from our crossbow hunting guide.