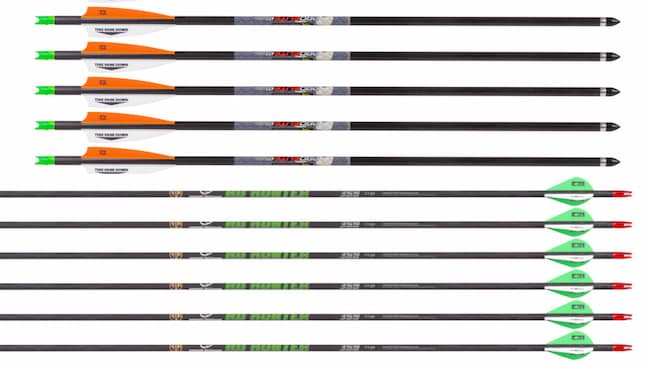 Hold On A Minute!
A bolt…an arrow…it's all the same right? Anything you can set in front of the string should be compatible right? Hold on a minute or several because if that's what you think, you need to read this!
Maybe you're someone just getting into archery because you find it fascinating and desire an entrance into the sport! Now you're shopping and adding items to your cart. You've decided on the Ten Point Titan M1 Crossbow and some accessories. Guess what you get to make another decision, what projectiles are compatible with your new bow?
You Could, You Really Could
You could just click on the first arrows you see and add them to the cart. You could, you really could. The end result of that scenario is most likely a hate for the sport and we don't want that. If you want things to operate and function properly and well, the right equipment for your equipment is imperative!
Here's another scenario. Your grandfather decides he can't shoot his Bear Archery Super Grizzly Traditional Bow anymore and gifts it to you, oh isn't that nice! Thanks Gramps! But wait, he didn't send any arrows. Oh well, you have some from your crossbow, you can just use those! Again, you could, you really could, but that would then leave your Grandpa's bow sitting in a closet under your collection of hunting gear because you think it's the most ridiculous design ever!
Why would you think that? If you did get the bolts to fly, you weren't at all considering the design, because the Nock of a bolt for a crossbow and the Nock of an arrow are extremely different! Back to, "if you did get the bolts to fly." It will probably simulate a bb flying out of the barrel of a near empty Co2 cartridged bb gun, it won't go far and it won't fly well. That's why, does that make sense?
Compatible?
Compatible, I knew that word existed for a reason! It's exactly for times like these. For the best experience in anything, and I mean anything, compatibility is key! Check this compatible pair, the Ten Point lighted Pro Elite 400 Arrows/Bolts and the Ten Point Titan M1 Crossbow you may have added to your cart previously.
Design and Velocity
Design and velocity are what creates the need for compatibility. Design; the Nocks on a crossbow bolt have a valley shaped design made to rest against string not generally lock onto it. Crossbow bolts/arrows tend to be shorter, 16 to 20" and have a less flexible shaft. The projectile needs to be able to cooperate with much higher velocities than that of a traditional bow.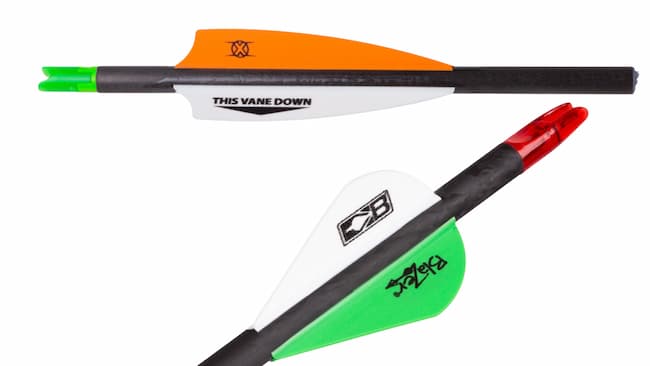 A traditional bow also is specifically designed to function with certain compatible parts, like the PSE Carbon Force HD Hunter 359 Spine Arrows. They are longer than the 20" crossbow arrows, specifically the ones I mentioned are 31.5" in total length. You'll see the fletching on these are a little shorter as well. And "Nock, Nock…" the requirement of a traditional arrow is that the nock fits onto the bow string and locks in. Press fit nocks like these PSE Nocks are the most common.
Don't set that bow up for failure, giving archery a bad name because you thought any old arrow would do! Do yourself a favor and the rest of the world, yes I said the world, word gets around, one bad experience can carry throughout the world for centuries, be sure you're operating with compatible components for your equipment!
Don't be a jerk, share the sport right!