Wow! You've become a pretty good shot! How do I know? Because I've seen that target and there's not much left of that bull. Keep it up, but while you're at it you may want to consider some placement parts so you can see your exact mark.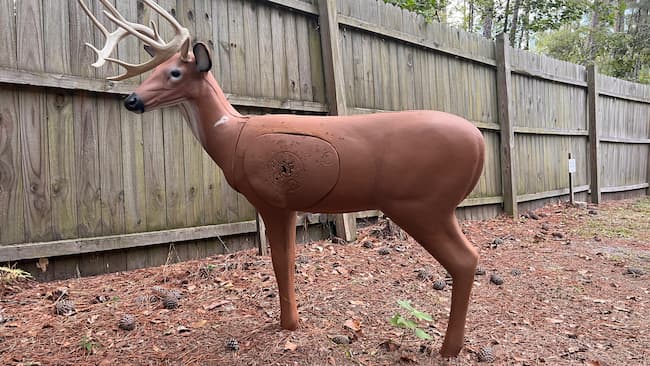 What are your target options?
Foam Targets
3D Targets
Bag Targets
Hanging Targets
A Great Occasion
There really is something for every occasion, yes shooting a bow is an occasion. Whether you choose to use it as a noun or a verb it is exactly what I mean, you're with me right?
noun
a particular time, especially as marked by certain circumstances or occurrences:
They met on three occasions. (to shoot their Steam bow AR6 Stinger II Tactical)
a special or important time, event, ceremony, celebration, etc.:
When thedavemyster shoots his Ravin 500E it is always quite an occasion.
verb (used with object)
to give occasion or cause for; bring about.
When 45Bravo brings out his assortment of archery targets, especially his Real Wild 3D Boar it gives occasion to a gathering of like minded sportsmen called archers.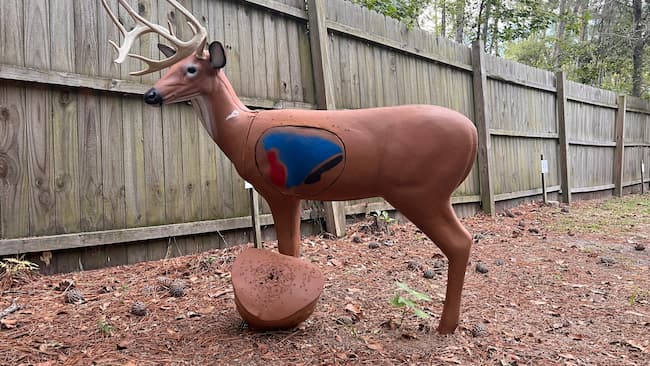 Target Options
Back to the subject of replacement parts and yes, I know you have some aches and pains sometimes, but I'm not talking about replacing your parts. I'm speaking of the target that you have so wonderfully demolished.
Some targets don't give an option for replacement parts and you're left to shoot it until you decide you need to replace the entire target. Let me get specific so you have a perfect understanding of your options.
Just Here to Push You Around
Have I complicated things for you? That was not my intention, if you believe me great! If not, maybe I can help you decide, but whatever you decide, just know the responsibility is still on you. Gather the information knowing the most important thing; what is best for you? Only you know that, I'm just here to push you around and you love it don't ya?
Each archery target you shop for has different ratings. Your biggest mistake would be to purchase an archery target that is rated for under 300 FPS but your bow slings arrows at 450 FPS. If you do, you may experience many sessions of the new sport Target Wrestling or complete pass throughs and damaged or lost arrows because the target doesn't have the stopping power for the speed your slinging at it.  
Like The Bow Bully
If you want to be like me, you know you do, get a target for 10, 20, 30, 40 and 50 yards, then ask yourself do I want a target that allows for replacement parts or one that needs completely replaced? I know the answer, you want some of both to set your archery range up just like The Bow Bully. Go for it!