by B.B. Pelletier
In case this is your first time on Pyramyd Air's new blog, please scroll down to the previous posting that tells you more about this new site!
Update on Tom/B.B.: Tom is doing much better. I visited with him for about 10 hours on Saturday and Sunday. He's eating solid food, got out of bed to sit in a chair and will start walking on Monday. Dare I say that we may be in the home stretch?
Today's blog was dictated by Tom.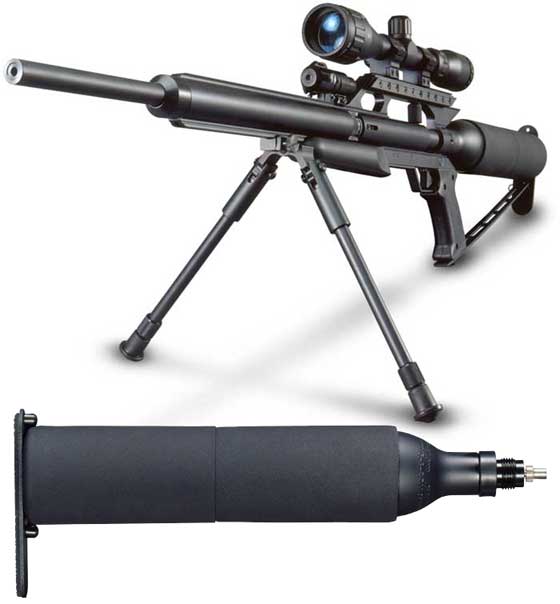 Want to use nitrogen in a PCP? AirForce Airguns is the only manufacturer I know of that says you can. They've limited the alternative gas to use in their .177 Condor only. AirForce sells a special reservoir to be used for nitrogen or air. read more