by B.B. Pelletier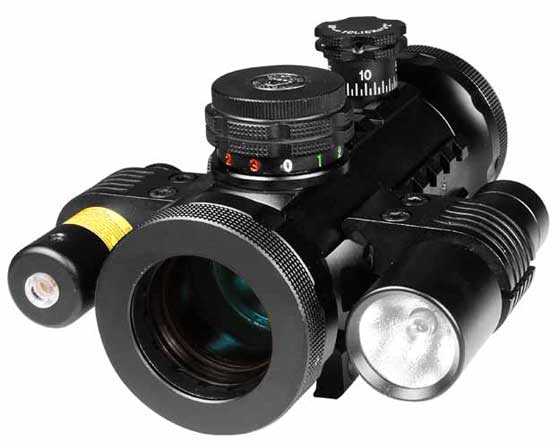 The BSA Stealth Tactical Dot Sight is a sexy-looking unit!
And now for something completely different. It's not an airgun at all, but an optical sight system with a lot going for it! The BSA Stealth Tactical Red/Green/Blue Dot Sight with tactical flashlight and laser is a unique optical sight that gives more sighting options with greater innovation than I have ever seen. I will try to do it justice in this report.
It's not cheap
The price of $136 is bound to put off a lot of potential buyers, but perhaps if I tell the whole story some will look a second time. And, a second look is warranted, for this is no bargain-bin dot sight. It's a well-engineered system, containing a dot sight with three different-colored dots, a laser and a tactical flashlight in one comprehensive package. And, speaking of the package, let's begin there, because the box this thing comes in is enough to warm the hearts of most shooters.