by Tom Gaylord
Writing as B.B. Pelletier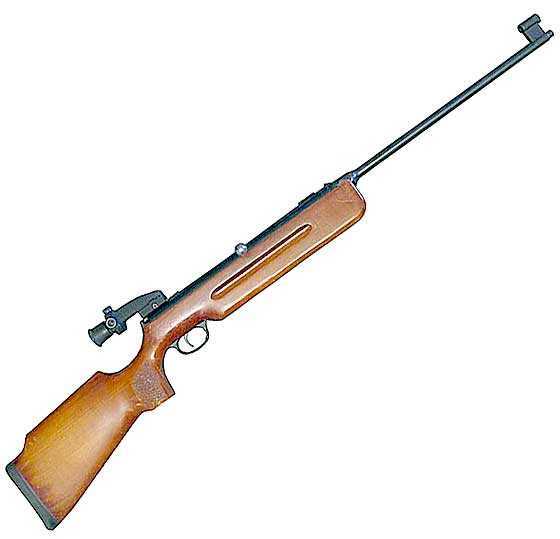 Haenel 311 target rifle.
This report covers:
Today's report
RWS R10 Match Pistol pellets
RWS Basic pellets
H&N Finale Match Light pellets
What about Gamo Match pellets?
How about lead free pellets? 
How does it cock and load?
Cocking effort
Trigger pull
Summary
If you were expecting me to disassemble the Webley Hurricane today, I'm sorry. Yes, it is a great Friday subject that would give you lots to talk about, but if I run into trouble I might not have time to fix it and get the blog published on time. So today we are looking at the Haenel 311 target rifle again.
Today's report
I will report on the rifle's velocity with three pellets. I'll also tell you how hard it is to cock, and I have a video to show how that is done. I'll also cover the other things I normally do when we test velocity.
Probable velocity is low
I know going into the test that the 311 isn't powerful. I will therefore select lighter pellets to test. Also, since this is a target rifle I'm going to use wadcutters, only. I wouldn't shoot domes at a target unless there was a special reason. Let's get started.
RWS R10 Match Pistol pellets
The first string is revealing. I oiled the piston seal when I wrote the last report, which was a full week ago. I knew the oil had time to soak into the piston seal, but look at the velocities I saw with the 7-grain R10 Match Pistol pellet.
Shot……Vel
1………459
2………452
3………462
4………467
5………470
6………476
7………485
8………491
9………488
10……..491
11……..494
12……..494
13……..490
14……..496
15……..498
16……..489
17……..499
This is why owning a chronograph is so important. If I had just taken the first 10 shots the average would be 474 f.p.s. and the spread would be from 452 to 491 — a difference of 39 f.p.s. After seeing what was happening I chose to start the string at shot 8 and finish at shot 17. Those 10 shots averaged 493 f.p.s. and the spread went from 488 to 499 f.p.s. — a difference of 11 f.p.s. That's a pretty big difference, don't you think?
It seems this 311 needs a lot of shots to get up to speed. I don't suppose that will affect things at 10 meters too much, but just to be sure I will start by firing at least 8 shots before I shoot any groups. I can refine the sight picture during those shots.
Now that the rifle seems up to speed I think it's safe to just record the next pellets as they occur. But I will keep an eye on the velocities, just to be sure.
RWS Basic pellets
RWS Basic pellets also weigh 7 grains. They averaged 473 f.p.s. from the 311. The spread went from 466 to 482 — a difference of 16 f.p.s.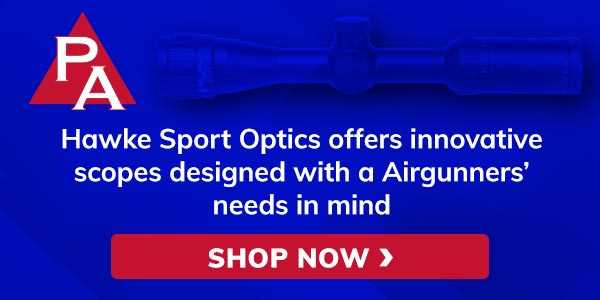 H&N Finale Match Light pellets
H&N Finale Match Light pellets weigh 7.87 grains, so we expect them to be slower. In the 311 they averaged 453 f.p.s. The spread went from a low of 429 to a high of 459 f.p.s. That's a whopping 30 f.p.s. difference.
What about Gamo Match pellets?
I told you in Part one that in this Haenel 311 Gamo Match pellets had shot the smallest 10 meter group I have ever shot. And my check group was also small. But when I went to the tin I saw that there aren't many left. I tested 5 of them and got the following.
Shot……Vel
1………468
2………473
3………478
4………480
5………467
I also placed a call to Pyramyd Air, who is currently swamped with a volume of orders greater than their recent holiday traffic. I was able to get them to mail me a single tin of Gamo Match pellets from their box of dented tins so I will be able to complete the testing. A normal order would be delayed by the time it takes them to process, on top of the additional time it takes the shipper to deliver. Fortunately the US Postal Service is on top of things.
How about lead free pellets? 
I will give lead free pellets some consideration. I don't want to jinx the test now by jamming up the barrel, but I may try them at the end of the accuracy test.
How does it cock and load?
Several of you asked me to show you how the 311 cocks. Here is a short video.
Cocking effort
That short bolt requires 35 lbs. of force to cock. It feels like more because of where it is located.
Trigger pull
The trigger is two-stage. Stage one is immeasurable — less than 2 ounces. Stage two breaks crisply at 15 ounces. It is a good trigger and, though it is adjustable, I have no plans to do so.
Summary
That's how the 311 is performing. Next we test accuracy. I can't wait!