Meopta MeoPro 10X42 HD Plus binoculars.
This report covers:
Back story
Back to today
The story not told
Made in China
What do you get?
Compare to the MeoStar 10X42 binos
Sawdust weighs in
I love my job! I love it because from time to time I get to evaluate other shooting gear besides airguns and accessories that are directly related. And I am an optics nerd, so things like spotting scopes and binoculars are right up my alley.
Today we look at Meopta's latest release in binoculars — the MeoPro 10X42 HD Plus. The Plus denotes new upgrades done to the MeoPro HD binos. The MeoPro HD Plus binoculars deliver sharper, brighter images and better contrast and resolution than the Gen 1 models.
Back story
Back in 2018 I reported on the Meopta MeoStar 10X42 binoculars that I now use as my spotting scope at distances closer than 100 yards. When I say "spotting scope" in a 25-yard test, it is these binos I am looking through.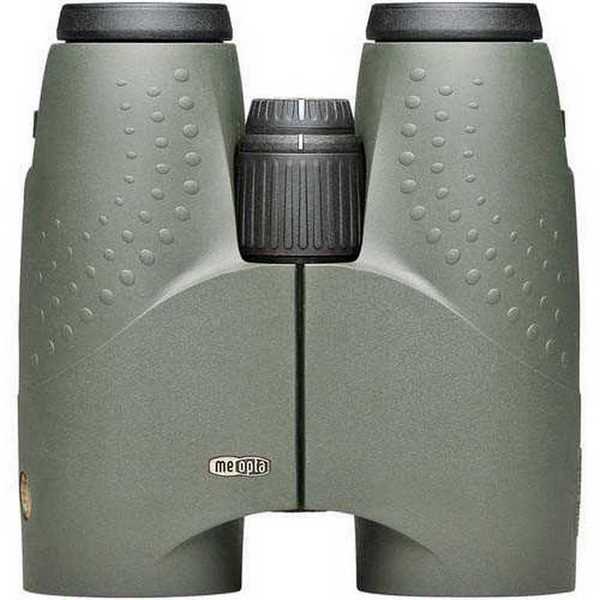 MeoStar 10X42 binoculars.
This is what I said about these back in 2018 — "Now MeoStar 10-42 binoculars are not a piece of equipment most of you will every buy, but I want to talk about them today. I have been looking at them for the past three years — ever since seeing them at the SHOT Show in 2016. You may recall I did buy the MeoPro 80 HD spotting scope after seeing it at that show, and I am still impressed by its sharpness and clarity. I can see .22 caliber bullet holes in a black bullseye at 200 yards with that scope — admittedly on a sunny day — but just try doing that sometime."
I wrote a feature article for Firearms News about that spotting scope, and in the process of researching I learned a lot about Meopta. They started making darkroom equipment in the 1930s, and made military optics during World War II. When the Iron Curtain went up in 1945, they were behind it. The communists had them continue to make optics for the military and they made the finest quality possible. When the wall fell down in 1989 and it was "anything for a buck" throughout the eastern block nations, Meopta suddenly found a market for their high-end optics that was then being served by Leica, Swarovski, Steiner, Zeiss and others."
In 2007 they added a sport optics line, using the same high precision equipment they were using for their military contracts, and scheduling their production for the times when the contract work was lax. As a result, they created the "best optics you never heard of," according the Meopta former USA Chief Operations Officer and general manager, Reinhard Seipp."
Back to today
I was surprised when at least one blog reader did buy a pair of these expensive binos, but he readily admitted that he valued good optics. That's a viewpoint with which I can identify. They were just under a thousand bucks retail back then but at today's cost of $1,389.99 at B&H Photo, these binoculars are hardly the ones most sportsmen will buy. And that, more than anything else, is the reason I was so surprised when I learned at the 2022 SHOT Show this January about the MeoPro 10X42 HD Plus binos that were expected to retail at a third the price. B&H Photo lists them at $649.00 but a search online turned up several for around $500. There were some listed for even less but when I clicked on those links they said this is a discontinued item. Well, it's not discontinued — it's brand new. But it may be that Meopta USA doesn't want to deal with cut-price houses.
The story not told
No doubt several readers will be in low earth orbit when they read about these prices. I can't do anything about that, but the rest of you need to understand that this is a segment of the optics marketplace that's admittedly small but very discerning. Buyers of optics in this price range will be put off by the slightest bit of sloppy workmanship that is revealed in loose tubes, focus adjustments with slack and the worst of all binocular problems — optics that are out of of collimation. You'll see this as one tube's image being in sharp focus while the other one seems ever-so-slightly out. Many binos with a central focusing knob also allow one eye to focus independently to correct for this. On the other hand, the top of the line binos like Swarovski 10X42 do not focus separately and they retail for $2,200. Those are the level of field glasses the MeoStar 10X42 HD is pitted against.
Made in China
In the price range where the MeoPro binos that we are now looking at compete ($400-650) some brands are advertised as being made in Germany when they are actually made in China. There is nothing bad about Chinese optics, but the practice of false advertising does turn off many buyers. Meopta doesn't do that. As I explained above Meopta has a business model that has evolved out of military contracts and now offers the same mil spec quality benefits to the general public.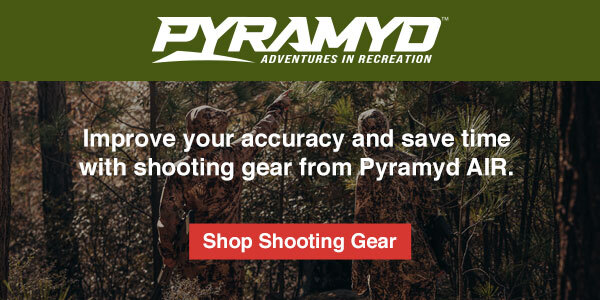 What do you get?
I have to be honest — when I saw an example of the MeoPro 10X42 HD Plus binoculars at the SHOT Show and heard that they were to be so much less expensive than my MeoStars I asked myself whether I should have waited for them to come out instead of buying the more expensive binos? They are the same power as my MeoStars — are they just as good? What does "good" even mean when it comes to binoculars in this price range?
While in the SHOT Show exhibit hall in Las Vegas there is very little I can do to evaluate binoculars. I can look up at the ceiling that's several stories above the floor and I look at details like the bolts that hold the girders together, but without other binoculars to compare to, it's not much of a test. All I know from that is these binos are clear, bright and sharp. But a $65 pair from Tasco might look just as good under those conditions. What about sharpness at the edge of the image, and line pair resolution? Those are all nice terms but BB doesn't own an optics testing lab, so he can't do that.
Compare to the MeoStar 10X42 binos
The reason I asked Meopta for the 10X42 MeoPro HD Plus for this evaluation is it is the same power as my MeoStars. This MeoPro HD Plus bino is also made in an 8X32 and an 8X56 but I asked for the more powerful one so it would match my MeoStar.
The MeoPro's are lighter, at 24.3 ounces compared to the 33.3 ounces of the MeoStars. That's a difference I can easily feel. Their optical tubes are also smaller, making them feel more like large compact binocs.
According to the specifications the MeoPro passes 86 percent of the light that enters the objective lenses while the MeoStar passes 88 percent. Outdoors I can't see any difference, but indoors in low light there is a slight advantage to the MeoStar — or at least it seems that way.
At 100 yards on a daylight target both binos appear equally sharp. The MeoStars focus with just the central knob while the MeoPro has an adjustable right eyepiece. So there is more to do at every distance with the MeoPro. The MeoStar is equally sharp, if not slightly sharper with just the central focus. That's a huge part of the difference in price.
The MeoStar's field of view is supposedly smaller, at 33.2 feet at 100 yards to the MeoPro's 35.1 feet, but when I examined it outside on several targets I saw just the reverse. The field of view for the MeoStar seemed to be several feet (3 or so) wider at about 100 yards than the MeoPro's. I think this has something to do with the image I see, because the image the MeoStar gives is very round and singular while the image I see through the MeoPro seems to be parts of two circles instead of one. I just like the image I am seeing through the MeoStar binos better. I tried very hard not to be biased when looking but I have to confess that I'm pleased with what I see, since I already own the MeoStars.
Sawdust weighs in
I asked my neighbor, Denny, who comments on this blog as sawdust, to do the same test and he saw the reverse. He saw the field of view about 1 or two feet wider with the MeoPros, which is what the specifications say. He also felt the image in the MeoStar at 100 yards outdoors was ever-so-slightly sharper than that of the MeoPro. Again, that's entirely subjective.
I did have Denny adjust the right eyepiece of the MeoPro to make this evaluation. He was reading car license plates at about 100 yards.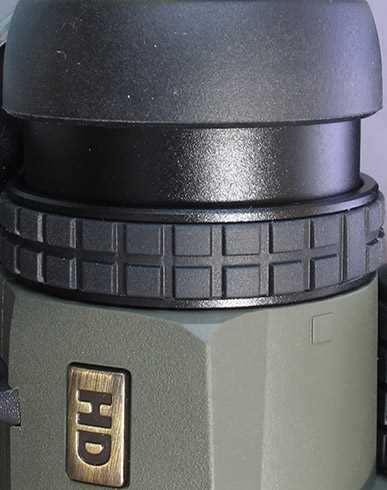 The right eyepiece adjusts for individual eyesight. First cover the right side objective lens and focus the left with the central adjustment. Then cover the left side and adjust this eyepiece until the image is sharp. The right eyepiece adjusts for individual eyesight.
That said, would I buy the MeoStar instead of the MeoPro again? Not at all! In fact I am having a difficult time deciding to send the MeoPro back, except how many pair of great binoculars do I need? This is what being an optics nerd gets you.
I still own the East German Zeiss NVA 7X40 border guard binos that both of these Meoptas put to shame, and I still use them for limited operations. They're quicker to get into operation because they have no case. They're armored and ruggedized for military operations, so I don't feel bad about leaving these binos in my truck's console. As nice as the Meoptas both are I would always carry them afield in their cases, though both do have have caps for all lenses.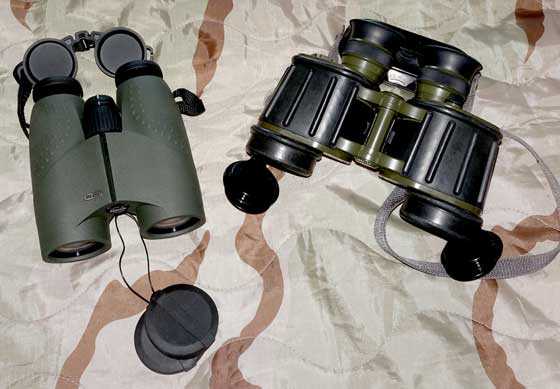 East German 7X40 Zeiss border guards binoculars on the right, MeoStars on the left.
Will Pyramyd AIR ever carry this MeoPro HD Plus line of binoculars? I doubt it. Customers aren't coming to Pyramyd AIR to buy binoculars. Riflescopes, certainly, but not binocs. However, if you are shopping for a pair of binocs for yourself and you are considering something in the mid to higher range of the Nikon, Zeiss or Steiner line, here is something else to consider.