Crosman 1322 American Classic .22 caliber multi-pump pneumatic pistol: Part 2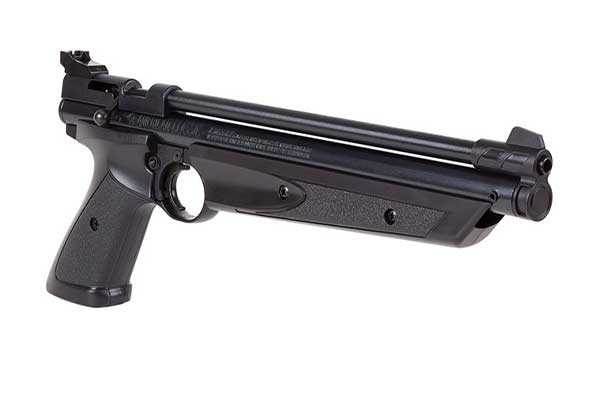 Crosman American Classic .22 caliber multi-pump pneumatic pistol.
This report covers:
The test
Crosman Premiers
Consistency
Discharge sound
H&N Baracuda 18
JSB Exact Jumbo Heavy
Trigger pull
Pump effort
Summary
Today we look at the velocity of the Crosman 1322 American Classic .22 caliber multi-pump pneumatic pistol. I said in Part One that this is an iconic American air pistol and you readers chimed it to tell all of us why.
The test
I tested the pistol with three different pellets today and in doing so I got a small surprise. I will also test the pistol for stability, which is something a good multi-pump has. Let's get started.
Crosman Premiers
This is an American-made Crosman air pistol and as such deserves an American-made pellet. The Crosman Premier in .22 caliber seems right, because this is a .22 pistol. If it was a 1377 it would be the .177 model.
I used brand new Crosman .22 Premiers for this test. They now come only in a metal tin. The cardboard box is no longer available in this caliber. These are the 14.3-grain Premiers that have been with us for over 25 years, but the cardboard box is gone. Don't confuse them with the 19-grain Domed Ultra Heavy Premiers that are also .22 caliber.
This should be an ideal pellet for this pistol. Therefore I want to know how it performs at all levels. I also want to know how much I gain with each additional pump stroke. That helps me decide where an optimum number of pumps might be.
Pumps………Vel………Increase
3………………298
4………………345………….47
5………………379………….31
6………………408………….29
7………………425………….17
8………………449………….24
9………………466………….17
10…………….478………….12
Looking at this chart it looks to me like six pump strokes is about optimum, at least for the Premier pellet. It gives plenty of velocity for a 10-meter to 25-yard shot, because you have to remember — these are .22-caliber pellets.
Consistency
If a multi-pump is consistent it means you can trust that, shot after shot, the results will be the same. So to check for that I shoot the gun pumped the same number of pumps five times with the same pellet. I pumped 6 times for each shot, which in the last test was good for 408 f.p.s.
Pumps………Vel………Difference (from the first test)
6………………407………….1 f.p.s. 
6………………403………….5
6………………404………….4
6………………403………….5
6………………404………….4
This string averaged 404 f.p.s. So this 1322 I'm testing is very consistent. At the average velocity this pellet developed 5.18 foot pounds of energy. At the maximum velocity this pellet developed 7.26 foot pounds with the same pellet. Let's keep that in mind when we test the next two pellets.
Discharge sound
On three pumps the report measured 88.1 dB. On 6 pumps it registered 93.7 dB. On 10 pumps it registered 102.3 dB. No matter how you look at it the 1322 is quiet.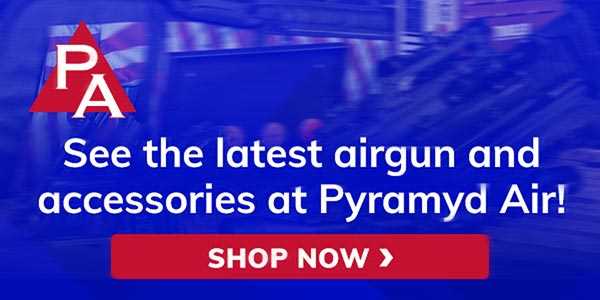 H&N Baracuda 18
The next pellet I tested was the H&N Baracuda 18. I tested it at 3, 6 and 10 pumps. Here is how it performed.
Pumps………Vel………Increase
3………………271
6………………362………….91
10…………….427………….65
At six pumps this pellet developed 5.28 foot pounds. At 10 pumps it developed 7.34 foot pounds.
JSB Exact Jumbo Heavy
This pellet was my small surprise of the test. It was the JSB Exact Jumbo Heavy. At 6 pumps it developed 366 f.p.s. That's more than the Baracuda 18. I thought this pellet was much heavier than the Baracuda, but of course it weighs nominally the same. It developed 5.39 foot pounds at the muzzle at this speed.
On 6 pumps, though, this pellet started to really separate from the Baracuda 18. It was 7 f.p.s. faster at 434 f.p.s which produced 7.58 foot pounds of energy. This is one pellet to test for sure in the accuracy test.
Trigger pull
The 1322 has an impact hammer or striker so the trigger pull stays consistent regardless of the number of pumps. It is a single stage pull. On the test pistol the average for six shots was 6 pounds 2.5 ounces. The range went from 5 pounds 8 ounces to 6 pounds 8 ounces. That's a broad range and suggests that some type of lubrication on the trigger and sear might bring the pull down closer to the low number.
Pump effort
At first I found the pump effort difficult after 8 pumps, but after adjusting my hold on the gun (how I gripped it with my non-pumping hand) it became reasonably easy. Yogi, the number of times my hands were pinched while pumping was zero. The way I hold the pistol now it's quite difficult to see where I will ever get pinched.
Summary
It looks like this 1322 scratched a big itch among you readers. It seems that some of you have spent many enjoyable hours making it into something different.
I remember Dennis Quackenbush talking to Crosman's president at an NRA show about 20 years ago. Dennis thanked him for building a $34.95 pistol that Dennis could then sell $125 worth of modification parts for. The president was shocked and had nothing to say, but within the next 12 months Crosman's Custom Shop was created.
Tags In
Tom Gaylord is known as The Godfather of Airguns™ and has been an airgunner for over a half-century, but it was the 
Beeman
 company in the 1970s that awoke a serious interest in airguns. Until then, all he knew were the inexpensive American airguns. Through the pages of the Beeman catalog, he learned about adult airguns for the first time. In 1994, Tom started
The Airgun Letter
 with his wife, Edith. This monthly newsletter was designed to bring serious reports about airguns to the American public. The newsletter and
Airgun Revue
, a sister magazine about collectible airguns, was published from 1994 until 2002, when Tom started
Airgun Illustrated
-- the first American newsstand magazine about airguns. Tom worked for three years as technical director at
AirForce Airguns
, the makers of the 
Talon, Condor, and Escape
 precharged air rifles. Today, he writes about airguns and firearms for various publications and websites. He also makes videos, and you'll find short clips embedded in some of his artices on Pyramyd Air's website. Tom is a consultant to Pyramyd Air and writes under the name of B.B. Pelletier.