by Tom Gaylord
Writing as B.B. Pelletier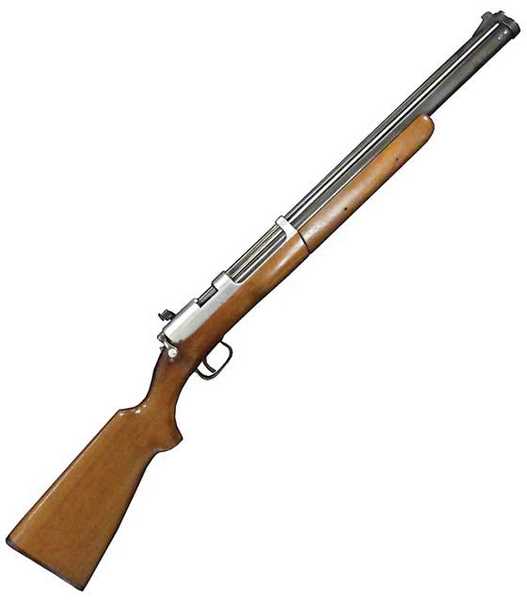 Sheridan model A, also called the Supergrade.
This report covers:
What is a Supergrade?
First sight
Only .22 caliber airgun Sheridan made
My impressions before owning one
Materials
Must be cocked to accept a charge
Power and accuracy
I no longer own a Supergrade
For many years I lusted after the iconic Sheridan model A, which is known among airgunners as the Supergrade. It was the first Sheridan air rifle to be produced and production commenced in 1947 — the year of my birth.
What is a Supergrade?
I was unaware of the existence this fine multi-pump pneumatic at the time when it was being sold, which ran from 1948 until sometime in the middle 1950s. Production ended in 1953, but stores continued to sell guns until their stock ran out. Supergrades sold for $56.50 in 1948, when Winchester model 61 slide-action rifle were selling for $44.50. Today a 61 that's excellent in the box will bring $1,800-2,500, and a Supergrade in the same shape brings even more. This is one air rifle that has appreciated in value. According to the book, <i>Know Your SHERIDAN Rifles & Pistols</i> by Ronald E. Elbe, 2130 model As were produced. read more