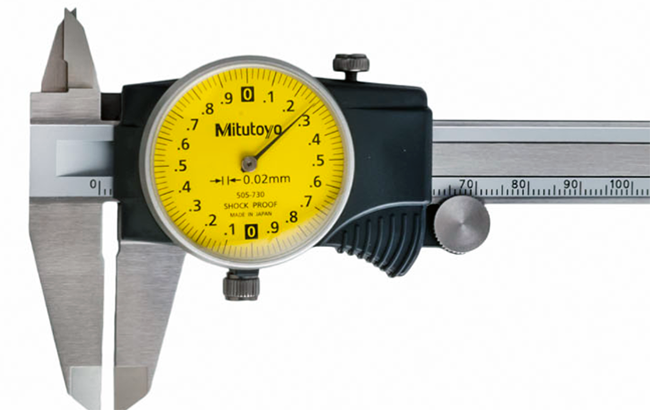 Metric dial caliper.
This report covers:
Now BB
However
BB uses calipers
Denny knows a few things
Vessel screwdrivers
Long-bladed screwdrivers
Cordless Dremel tool
Surprise, surprise
Well sometimes the daily topic bites me in my behind and refuses to let go until I acknowledge it. We're gonna talk about tools today — good tools!
Reader ProfSteelToe said, "Michael,
… I bought a left handed tape measure a couple of years ago. I've been a left handed carpenter using right-handed tape measures upside down and backwards my whole life. I mis-marked and then mis-cut $300 worth of finish plywood the day I proudly brought out my new lefty tape measure.
I was awfully proud of how far I managed to throw it across the job site when I realized my trouble."
Then reader hihihi replied, "ProfSteelToe, am I glad that I read your comment dry, especially the last sentence, ie had I been enjoying a cuppa, the immediate vicinity in front of me would have too! 🙂
They say – I dunno who, or if it's right – that lefties are the other half of identical twins, which is interesting. 🙂
Late last year I decided to replace my old, rusty, scratched and floppy tape measure, for a stiffer and wider one for greater reach.
For a bit of fun, I opted for a tape measure with print on both sides. This novelty – to me – has turned out to be a really useful feature!"
Now BB
This came on the heels of a bad day in BB-land in which the "new" Chinese electronic caliper he bought about 6 months ago just went through its second battery. This is why I distrust most things with batteries. Yes, that caliper is wonderful. It measures inches, millimeters and even fractions of an inch. But when the darn thing won't turn off and keeps flashing its display at you it's beyond frustrating. I needed it to measure something in millimeters, and it was broken. I didn't even need fractions of a millimeter — just millimeters, but when something is broken it's broken all the way.
The picture at the top of today's report is of a Mitutoyo metric dial caliper — a Japanese no-nonsense battery-less dial caliper. It sells new for around $100 on eBay. Does BB need such a thing? No, he doesn't. Are there less expensive calipers that do the same thing? Yes, there are. For $30 I can buy the same tool. HOWEVER!!!
However
What do calipers do? They measure things. Are calipers that don't measure accurately any good? Well, let's see. What if you had a car that had every feature you wanted — heated seats, a great sound system a back-up camera and a large built-in GPS screen. They only little problem it had was the engine would not start. Would THAT be a problem for you?
BB uses calipers
I am always using calipers. I use them many times each week to measure the size of groups shot during testing. I have sets stashed at all my workplaces so they are convenient when I need them. At my desk I keep a backup 8-inch Mitutoyo dial caliper. I bought it used off eBay and, while I no longer recommend doing that with measuring devices, I lucked out and it came without rough spots or metal shavings in their gears, or at least that's what I thought. I bought the 8-inch size because some of the groups I measure are larger than 6 inches. It's not many, but some. So this was supposed to be a backup for my electronic caliper, but when things went south with it yesterday this set became my preferred one.
Denny knows a few things
When I bought the Mitutoyo caliper I got a whole lesson in calipers from my neighbor, Denny. He goes by the handle Sawdust on this blog because he works on wood projects in his garage. But in his former incarnation as a working stiff he was a pattern maker for several companies. His last gig was working on the B2 bomber and the C17 Globemaster. He ran my new/old caliper slide all the way out and told me the gears were rough beyond 4 inches. Well, BB doesn't often need to measure things that large, so as I said, I lucked out.
Now, Denny also recently discarded a 40-year-old Starret caliper that he said was completely worn out. BB has to stretch to buy a Starret caliper and Denny is throwing one away? But BB understands. If the measuring tool doesn't measure accurately, what good is it? And a measuring tool that spent forty years in the hands of a man who used it all the time would have a lot of stress. A hammer — not so much. But a dial caliper has a "best by" date that depends on its use.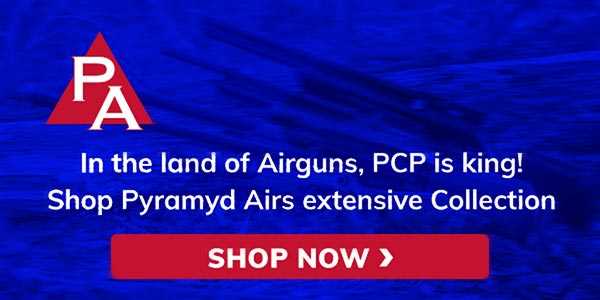 Vessel screwdrivers
Remember last May that we all learned about Vessel screwdrivers from Japan? Reader Jerry Cupples, the Pelletgage guy, told us about them in the report titled, Vessel Phillips screwdrivers. Even Denny learned on that one and I gifted him the same set I bought myself, for all the help he gives me. Several readers also either told us about their experiences with Vessel drivers or else they had different screwdrivers that they said were even better.


The Vessel screwdriver is handy, precise and easy to operate.
Long-bladed screwdrivers
Even before the Vessel screwdrivers I talked about my long-bladed screwdrivers that I bought for those small screws that are in hard-to-reach places. When I bought them I knew I wouldn't use them that much, but when you need a particular tool, it's best if you have it. Sometimes there are workarounds, but often there aren't and even a good workaround can cause unnecessary damage to your work.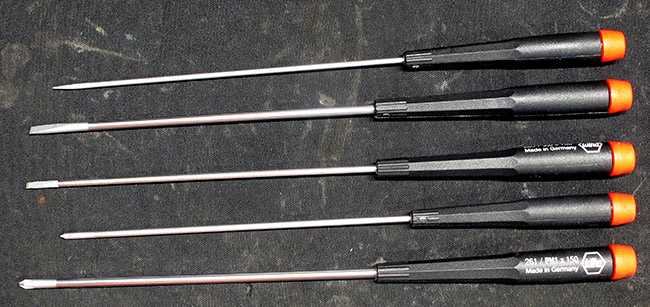 My long-bladed screwdrivers save the day when I need them.
Cordless Dremel tool
I can't say enough about my cordless Dremel tool. When I need it, it's the only thing that will do. I have two corded Dremels that still work fine, but I never touch them anymore. The cordless Dremel is just so darned handy!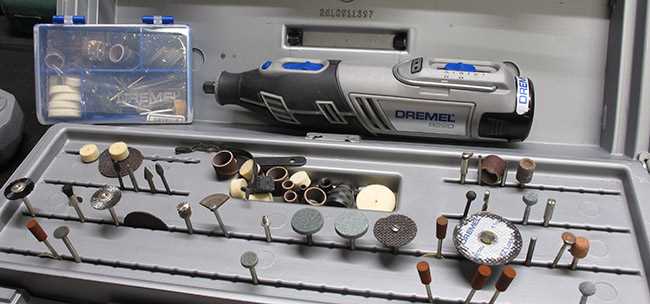 My cordless Dremel tool is beyond handy.
Surprise, surprise
At the start of today's report I mentioned that I needed a way to measure millimeters. As I was examining my Mitutoyo caliper for today's report I noticed that it has millimeters on the top scale. I never noticed that before. Of course the dial part is only for inches, but all I needed was to measure to the nearest millimeter. So, I no longer need a metric dial caliper.


The scale on my Mitutoyo caliper reads inches on the bottom and millimeters on top. The dial that reads out to thousandths is only good for inches but that top scale is exactly what I need.
See what I mean about good tools? They are very important and sometimes they even save the day! And, as a curious aside, I note that all three tool-based problems we reported today dealt with measuring devices.