This report covers:
Labradar no el-worko
Oh-oh!
The test
RWS Superpoint
RWS Club
JSB Exact Heavy
RWS Superdomes
The "huh?" cartridge
The "wow" cartridge
What?
Summary
Oh boy do I have one for you today. This one is worth two cups of coffee and at least two donuts! Today we look at the velocity of the Crosman SNR shooting pellets!
Labradar no el-worko
Remember what Hank and Shootski said about turning down the power on the Labradar chronograph to get it to work with BBs? Well, I read the manual cover-to-cover and nowhere could I find how to do that. But I did note that the handgun velocity range (600 to 1600 f.p.s.) that I selected started faster than the BBs went out of the muzzle. So I dropped the velocity range down to the archery range (66 tp 600 f.p.s.).
But that didn't solve the problem. I also shot pellets today and not BBs, but that didn't solve the problem. And finally I backed up to 20 feet and set the intermediate ranges at which the velocity is measured to very close intervals between 1 and 16 feet. And even that did not solve the problem. The chronograph could not register the shots. So, for BBs and for pellet pistols that must be shot closer than 10 meters, I reverted back to my Alpha model Shooting Chrony chronograph. And I will chronograph and test accuracy separately for these airguns.
Hank and Shootski may know something about setting this Labradar up that has escaped me so far. But for now, just to get on with toeday's testing, I'm going back to the old way of chronographing.
Oh-oh!
But after re-reading the Labradar instructions one more time while writing this report, I found where it talks about the low power mode. It's buried in the transmit/receive (TX) menu paragraphs. I will try it again soon. My bad! Apparently BB is the one who no el-worko.
But that isn't the big news today. The big new is about to come.
The test
I shot 6 each of four different pellets for velocity. Because the outside temperature is in the low to mid 20s here in Texas I moved my chronograph from the unheated garage into my bedroom. There the temperature is around 72-73 degrees F. all the time.
I thought about this test for several weeks and decided that, because the barrel is smoothbore, perhaps the SNR likes larger pellets. And I thought because it is powered by CO2, heavier pellets might also be better. Gas guns and pneumatics often like heavier pellets. I did try one lighter pellet, just to see if I was right. But what happened was even stranger than that. Let's get started.
RWS Superpoint
The first pellet I tried was the RWS Superpoint. I tried them because their thin skirts often flare out and fill the bore well. Of course they first have to traverse the plastic sleeve in the rear of the cartridge into which they are loaded. So they get squeezed down at that point. But let me show you what happened and then we can talk about it.
Shot……….Vel.
1…………….278
2…………….215
3…………….155
4…………….270
5…………….289
6…………….255
The "average" for this string is 248 f.p.s., a speed at which no pellet traveled. So this is a bimodal distribution (the other numbers are either higher than or lower than the average). That velocity of 155 f.p.s. made me wonder whether the revolver was running out of gas. I had installed a new CO2 cartridge just the day before when I tried to operate the Labradar, and there were just 8 shots on the new cartridge. I could invent all sorts of reasons for that one slow shot, but let's move on. There's more to see.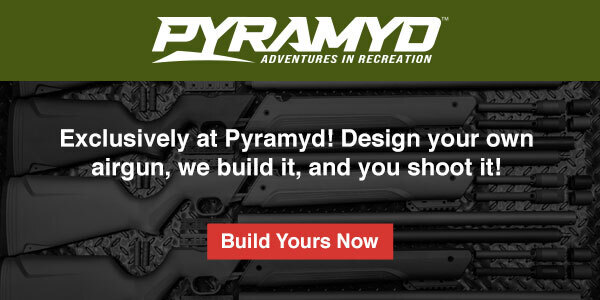 RWS Club
The 7-grain RWS Club pellet was my one lightweight pellet. Let's see how they did.
Shot……….Vel.
1…………….247
2…………….246
3…………….225
4…………….337
5…………….287
6…………….311
The average for this string was 276 f.p.s. This is a second bimodal distribution, only this time a couple shots went much faster than average. The 287 f.p.s. shot is actually the closest to the average. Curious! Well, at least we now know the SNR isn't running out of gas.
But wait — it gets crazier.
JSB Exact Heavy
Next up were six JSB Exact Heavy pellets. They were the heavier pellet I said I would try. Look at what happened.
Shot……….Vel.
1…………….180
2…………….167
3…………….256
4…………….266
5…………….254
6…………….186
The "average" for this string is 218 f.p.s. — a third bimodal distribution. At this point in the test I started to wonder what could be causing these results. I noticed that some pellets went very fast while others went very slow. I thought of a way on the next test to try to see what was happening.
RWS Superdomes
The RWS Superdome is more of an average pellet in terms of weight. I thought their skirts were heavier than those of the Superpoints, but upon examination I see that they are identical. Anyway, here are the test results.
Shot……….Vel.
1…………….218
2…………….107 — huh?
3…………….205
4…………….241
5…………….290 — wow
6…………….253
The average for this string was 219 f.p.s. so yes, this one is almost bimodal except there is one shot that is almost at the average. But let's talk about that "huh?" shot and the "wow" shot.
At this point in the testing I was suspecting tight and loose plastic sleeves in the pellet cartridges. So I carefully pulled out the "huh?" cartridge after I fired it and set it aside for further testing. I also pulled out the "wow!" cartridge and set it aside.
The "huh?" cartridge
In the string I just shot, the "huh?" cartridge shot went out at 107 f.p.s. I didn't expect to see that exact velocity when I loaded another Superdome and shot it again, but I expected another very slow shot.
The second "huh?" cartridge shot went out at 213 f.p.s. HUH? I did not expect that. I thought something around 160 f.p.s. might be believable. But not a shot that was 106 f.p.s. FASTER than the last shot with the same pellet and cartridge.
The "wow" cartridge
Now I took a second shot with the "wow" cartridge. In the string it went out at 290 f.p.s. Now it shot the same pellet out at 241 f.p.s. Okay, that's faster than the average for that string so this one looks like it is performing the same on the second try.
What?
Do the cartridges need to break in? Probably. Are they the cause of the huge velocity variations? I don't think they are. I think the issue is the SNR revolver itself. It will probably settle down some with a break-in, but from what I see today I think it's better-suited to shoot BBs and not pellets. Of course there are hundreds of pellets I haven't tried and no doubt some of them will do better, but still, this is a set of test results I haven't seen recently — or ever!
I went back to the velocity tests of the revolver shooting BBs. While those spreads were also quite large they didn't look like these. What I'm saying is I believe the SNR is responsible for a large part of the velocity spread but also that pellets are spreading more than BBs. 
Summary
Sometimes when I test an airgun it does so well in so many ways that BB gets out his pom-poms and starts the enablement cheer. I'm not gonna do that for the Crosman SNR.
Accuracy testing remains.