This report covers:
4th of July
Denny's fault
You write the blog
Back on Wednesday
Texas Airgun Show is cancelled
It's summertime and BB has been through a lot in the past two weeks. First there was a hail storm with 3-inch hailstones that ruined his roof, gutters and window screens. So he had to go through the hassle of an insurance claim, inspection, the work on the roof and paying off the roofer. BB's truck, Goldie, was also hit, but being a 2006, she almost was totaled for the cost to repair the dents. Fortunately what the same insurance company gave for her repairs was enough to cover the deductible on the house and Goldie says she can live with the dents. Or at least when I asked her she didn't object.
BB's air conditioner also decided to conk out in the same two week timeframe, but she is only one year old and the company who installed her responded within a couple hours on the day(s) I called. Yes, she did it twice! Of course I won't mention that the problem was traced to a clogged air filter on the intake vent. Apparently those filters have to be changed periodically? Who knew?
All this time the temperature here in Texas has been trying to set new records on repeated 100+ degrees F days). That's 37.78 degrees C. So BB is a worn-out puppy that you guys have to care for. He wants to curl up and take a nap after finishing his kibble.
4th of July
Also, tomorrow is the American Independence day, or as our readers in the UK refer to it, Traitor's Day. This is one of BB's four officially sanctioned holidays, and he needs to rest up for it. Happy birthday, USA!
Denny's fault
Don't blame BB for this. He was next door having a cup of coffee with his neighbor, Denny, who goes by sawdust on this blog. He suggested it. It's not BB's fault that he is easily influenced — especially when it's something he really wants to do!
You write the blog
In the past month we have had reports on tuning guns, getting rifles to fit so the eyes are always in the right place, shooting offhand and so on. Many of your comments have been mini blogs. So BB is asking you guys to write a blog for him today. Let poor old BB curl up in the corner and snore. If he trusts you he may even let you rub his belly!
Back on Wednesday
BB will be back on Wednesday with a thrilling new tale for you. And who knows — some of it may even be true!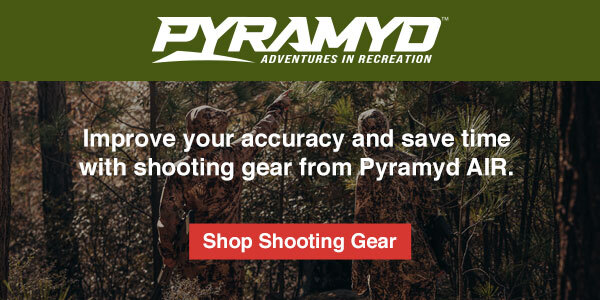 Texas Airgun Show is cancelled
I regret to inform you that the 2023 Texas Airgun Show is cancelled. Here is what the show director, Jeff Cloud said, "Good afternoon everyone, I just wanted to inform you that the 2023 Texas Airgun Show that has been held at the Arlington Sportsman's Club for the last several years is CANCELED for this year. Thank you very much for attending, supporting, and donating items in the past."
Jeff Cloud
Texas Airgun Show Director