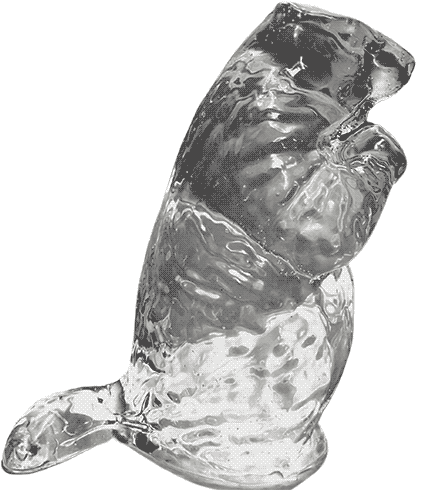 Clear ballistic gel groundhog 3-D target.
This report covers:
Background
Why?
Description
Seeing the target
Back to my problem
Summary
Remember that yesterday I commented on how much you readers can help me? Today I am requesting your help. I have a Clear Ballistic Gel Groundhog 3-D Target, and I'm trying to figure what to do with it.
Background
Pyramyd AIR sent this target to me several months ago. I left the box sitting in a corner where I could see it every day, hoping that I would think of the uses to which it can be put. Now don't get me wrong; I know exactly how this target is used. You shoot at it and are able to see how your pellet performs inside the clear ballistic gel. That part gives me no problem.
Why?
What troubles me is why. Why would someone spend $73 ($80 by the time you get it delivered, but let's be kind and say just $73) for a target that is good for no more than 100 shots? I'm being very generous with that number, because after there are 50 pellets inside the target you're going to have difficulty determining which one you just shot. And that's just for the pellets that remain inside the target! Huh?
Remember when I shot the .41-rimfire Remington double derringer for you? I put a 9.5-inch block of ballistics gel in front of the pistol and fired a shot completely through. You had to take my word that a thin line in the gel, indicated by two blue arrows, was where the bullet passed through.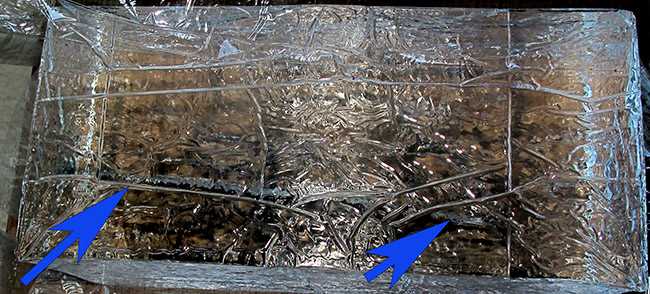 The .41-caliber bullet slipped through this 9.5-inch block of ballistics gel (arrows) at point blank range.
Of course a .41 rimfire round is more potent than a pellet from an air rifle — isn't it? Well, yes and no. Yes the 135-grain lead bullet leaves the muzzle at 516 f.p.s., generating 79.83 foot-pounds of energy at the muzzle. "But BB," you say, "that's less than a .25-caliber heavy pellet from an Escape rifle from AirForce Airguns (105 foot pounds)." Yes, but the .41 caliber bullet leaves a bigger hole. Indeed it does. And it is the reason that cartridge was so deadly in the 19th century, despite the lower muzzle energy. It could take days but many if not most people shot in vital areas perished. And, shooting from 3 feet away it's difficult NOT to hit the vitals!
And THAT, dear readers, is what this ballistics gel target is all about. Except… Any pellet moving fast enough to generate that kind of energy will do what the slower .41-caliber bullet did. It will slip through the target.
Well, BB, that takes care of your too many pellets in the target problem, no? Yes, it does, but you don't shoot woodchucks with Diana 27s, do you? So I am left with the same question as before. What do you use this target for. Or, better said, how do you use this target?
Description
I'll come back to this discussion in a bit, but first let me describe the target to you. It's made entirely of ballistic gelatin and the one I have weighs 13.5 pounds.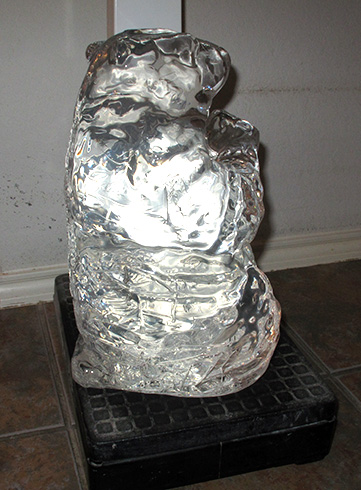 The ballistics target groundhog I'm testing is sitting on my balance beam scale. It's about 13.5-inches tall, 9-inches wide and 8.5-inches thick.


The groundhog target weighs 13.5 pounds.
Seeing the target
To see this target you'll need a dark background. The more even the color the better. I sat this one on my couch and took a picture to show you.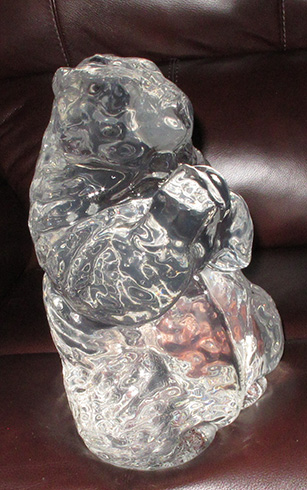 A dark even background makes the ballistics gel target stand out.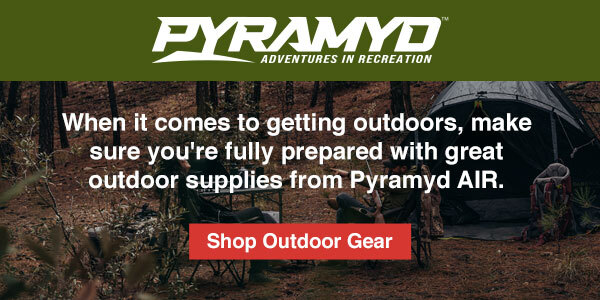 Back to my problem
As I stared at the box I thought that maybe there was a mold inside with the target and after it was shot up you could melt it to remove the pellets and pour a new one. But no, you just get the target by itself.
Then I thought about penetration. Like what does it take to shoot a pellet completely through the target? How shall I test that? Shall I shoot the most powerful pellets first and then the weaker ones because they won't go through — or will they? What if a weaker pellet impacts the target where a powerful one has already passed through? What will happen? Will is slip through the same hole? Should I try to make that happen so we can see?
Do you see my problem? I'm wondering if I am overlooking anything. How should I proceed? I will test this target but I want to do it right because I only get one chance.
Summary
Readers, I have great respect for you. You guys and gals are my toolbox, and on this report I need your help.