Summer is in full swing and it's prime vacation season. It's the perfect time to embark on thrilling outdoor adventures and explore nature. Whether you're a hunter, target shooter, or fisherman, check out the latest gear we have available to narrow your focus or broaden your horizons.
Unleash Your Shooting Potential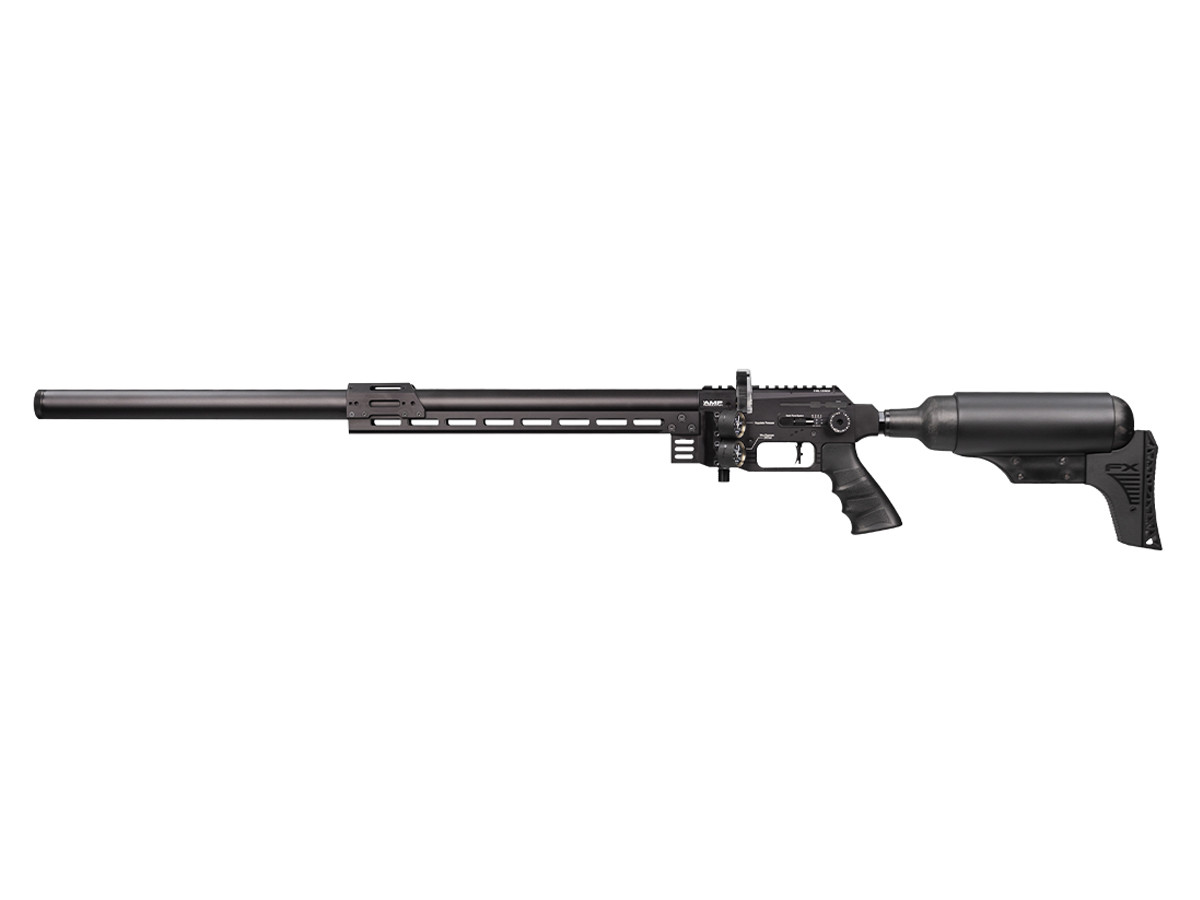 If you want a hunting or target rifle that's quiet, powerful, and accurate, look no further than PCP Rifles. They give you clean killing power or single-mark precision with minimal recoil and less noise disturbance. Speaking of PCP rifles…
FX Airguns has created a new line of air rifles that is available for preorder. These powerful and accurate rifles are great for hunting or target shooting. Each model in the line comes in 500, 600, or 700-millimeter barrel lengths. Whichever length you prefer, the FX Dynamic line has you covered.
Let's start by looking at the FX Dynamic Express 700 which has the highest power and best shot count of any version of the Express platform. It's highly tunable with its externally adjustable regulator, hammer spring, and trigger. The improved air capacity increases the shot count, and the shot consistency leads to hunting success.
Next up is the FX Dynamic AR 600. It's a tactical option that takes competitive precision and adds power for better hunting. The over-the-barrel plenum supports the barrel for pinpoint precision while the high-power short-burst valve increases air efficiency and shot power. Take your game with tactical efficiency for a satisfying hunt experience.
And finally, the FX Dynamic Double Express 500 has dual air reservoirs that provide the highest air volume for the greatest shot count. It's a game-changer for hunting and target shooting. And it uses the Superior STX barrel liner which is optimized for pellets and light slugs. Whether you're a seasoned hunter or a dedicated target shooter, it will surely exceed your expectations.
If you want more shooting with less loading with your FX air rifles, try out STUD Magazines. They provide more accurate alignment between the next round and the barrel which keeps you on target and in range.
Elevate Your Hunting Game
Make getting up a tree easier by getting Tethrd and check out this new line of treestands & saddles.
Stay focused on the hunt while you're cradled in comfort in the Tethrd Phantom Saddle, XL. You'll have more flexibility to follow the game, and less equipment to carry than with a traditional treestand. The stronger-than-steel Dynalite material provides a secure hold while you take the best position to take your shot. Easy hoist, easy hold, easy positioning.
For even more adjustability, try the Tethrd Eberhart Signature Saddle Kit. The two panels move independently for a perfect fit and all-day comfort. With unlimited positioning options, there's less restriction and more flexibility.
Get more precise tracking information with trail cameras. Using trail cameras will help you see the movement and behavior patterns of animals in a non-intrusive way. It eliminates the need to be physically present in the field which could inadvertently alter the patterns you want to track. With motion activation and long battery life, trail cameras will give you all the details to easily track the game you seek.
We've got an expanded offering of shooting aids, gun cases, and fishing gear from the Allen Company. These products are designed to enhance your experience and help you gear up for success. The shooting aids can help improve your performance on the range, whether you're a novice or experienced. The gun cases are made from high-quality material to provide the ultimate protection for your gun collection. And anglers will get hooked on the fishing gear.
Inspiration & Advice
Make sure to check out the Pyramyd AIR YouTube channel for product inspiration and advice. Get the Insyder information that you can't get anywhere else. Don't forget to Like, Subscribe, and hit the bell notification so you never miss a video.