This report covers:
Two great brands
Simpler
Diana 25
Weihrauch
Spring compressor
Other airguns
Summary
I had nothing to do with this report, other than writing it as instructed. Today's report comes to you courtesy of reader thedavemyster. Here is what he said.
"Hey BB,I wasn't fooling around, or trying to be snarky, with my previous comment.I think you brought up a great issue with this report. [report titled, Should I?]"
"I believe there are many airgunners, like RidgeRunner (was), who are thinking, "I don't like these big-box-store ultra-high-velocity springers with their harsh firing behavior and poor accuracy…I think I'll go and find an old classic wood and steel springer and restore her."These are the folk who would benefit from a list from you, something along the lines of:"BB's recommended classic springers that can be restored with relative ease;A, B, C, D, and E (and here are some tools you will need)"…to be followed with a list of:"
"BB's recommended classic springers NOT to try and restore till you have worked on some from the first list:F, G, H, I, and J (and here are the reasons why)" *shrugs*
"Just my 2 cents.I think it would be a great report for posterity; it would become reference material for years to come."
"And I believe it would generate a huge amount of excellent commentary."
"Take care & God bless,dave"
And the comment he wasn't being snarky about?
"BB,After reading this report, I, for one (and I'm sure I'm not the only one with this thought), would love to see a list of the low-to-mid-power classics (the ones that fall between RidgeRunner's BSA and the TX200) that you consider to be sweet shooters, as well as being easy to work on…and I thank you in advance for that laundry list. 🙂Blessings to you,dave"
Okay, not-snarky dave, let's get on with it — at least with the first part. Low to mid-power spring gun classics that I would recommend — airguns that are easy to work on, and the tools you need. In a couple instances I have a blog or guest blog to help you on your way.
Two great brands
Two great airgun brands spring to the forefront, pun intended — Diana and Weihrauch. And, among their many offerings are also some models to stay away from — at least for the new guy who wants to pull his own maintenance. Let's start with Diana first. The tools are mentioned in the linked reports.
Diana 23
The Diana 23 is a wonderful; lower-powered breakbarrel that every serious airgunner should try at least once. When it's in good condition it shoots .177-caliber pellets in the high 300s to the mid 400s, and its reasonably accurate. I took it apart for you but I never finished that report.
If you plan to disassemble this rifle, which I address and show in Part 5 of the earlier report you can do it without a mainspring compressor, but you will need a way to put tension on and also to relax tension on the mainspring. This little guy isn't so powerful that you can't do this by hand. You just need something like a fat dowel to go inside the rear of the spring tube to relax tension on the mainspring when you do.


Diana 23.
Ooooh, BB. Whaddabout a Diana 22? An 18? Guys, Dave asked me to recommend the airguns I would choose for newbies. I just did. Would I pick a Slavia 618? Maybe — after I take one apart the first time. I just recommended the Diana models that I know.
Stay away from the Diana 34/36/38 and the sidelever 48/52/54. They are more complex and their disassembly requires some experience.
Diana 25
The vintage Diana 25 is a little harder to get apart without a mainspring compressor, but not impossible. But GO FOR THE 25 WITHOUT THE BALL BEARING TRIGGER! That simpler trigger should be plain to even a newbie. The ball bearing Diana trigger is a fate I wouldn't wish upon my worst enemy. Well, I say that because it sound good, but, new guy, stay away from the Diana ball bearing trigger. How to tell? If it's an older (pre-1980) airgun with two adjustment screws on the trigger blade — stay away!
Weihrauch
Okay, let's talk about Weihrauchs. Which ones for the new guys? Well — NOT the newer 30s or 50s. They have tabs that hold the back block in. The older 50s have screw-in spring tube end caps that negate the need for the back block. I'll refer you to a report series on the super-rare HW 55 SF — 55 that has no breech lock . That rifle is actually an older 50 that Weihrauch called a 55. This one is  relatively easy to disassemble, but the mainspring is under some compression.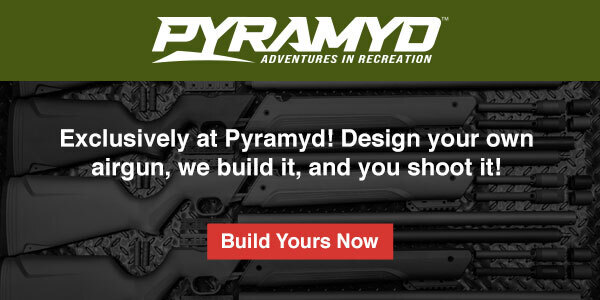 Simpler
Is there something that's even simpler than these air rifles? Yes, there is. It's the TX200 that I am forbidden to talk about today. That rifle is far more powerful, yet it comes apart without a mainspring compressor. I have written about working on it many times, most recently here. But dave doesn't want me to mention it, so I won't — except to say that if you want to learn how to work on a springer, this is the easiest one I know of.
Spring compressor
Here's a thought. Why not JUST BUILD A MAINSPRING COMPRESSOR AND BE DONE WITH IT? If you want to work on spring-piston airguns that is the best and easiest way to go. Read about how to do that in Part two of this series titled, Spring gun tuning. Oh! And that series is all about tuning spring guns! Who knew?
Other airguns
Wanna get started on the cheap? Of course you do — you're an airgunner! It's not a springer but the Beeman P17 is about the best and cheapest game in town. And reader Ian McKee, whose blog name is 45Bravo did a guest blog on repairing that airgun, and reader streetmuisician also did one. They are so easy that even BB Pelletier was able to follow!
Summary
Brother Dave, you made it so easy for me today. I wish I could have talked about working on the TX200, but I'll respect your wishes and remain silent. Thank you!