With fall creeping up on us it's time to get ready for hunting season. Get stocked up on all your hunting gear, ammo, and equipment. It's also a great time to do some backyard airgunning in cooler temperatures.
Classic Style to Modern Design
Celebrate 100 years of great air rifles with the Crosman Legacy 1000 One Hundred Year Anniversary Edition. This multi-pump air rifle with a rifled steel barrel and commemorative insignia is a nice addition to any air rifle collection. Have fun all day shooting pellets or BBs. If you prefer more action try the Kalashnikov AK-74 Semi-Auto BB Rifle with a wood stock. This AK variant uses two 12-gram CO2 cartridges to shoot 18 rounds at 425 fps for endless hours of shooting fun.
Set Up for Bow Hunting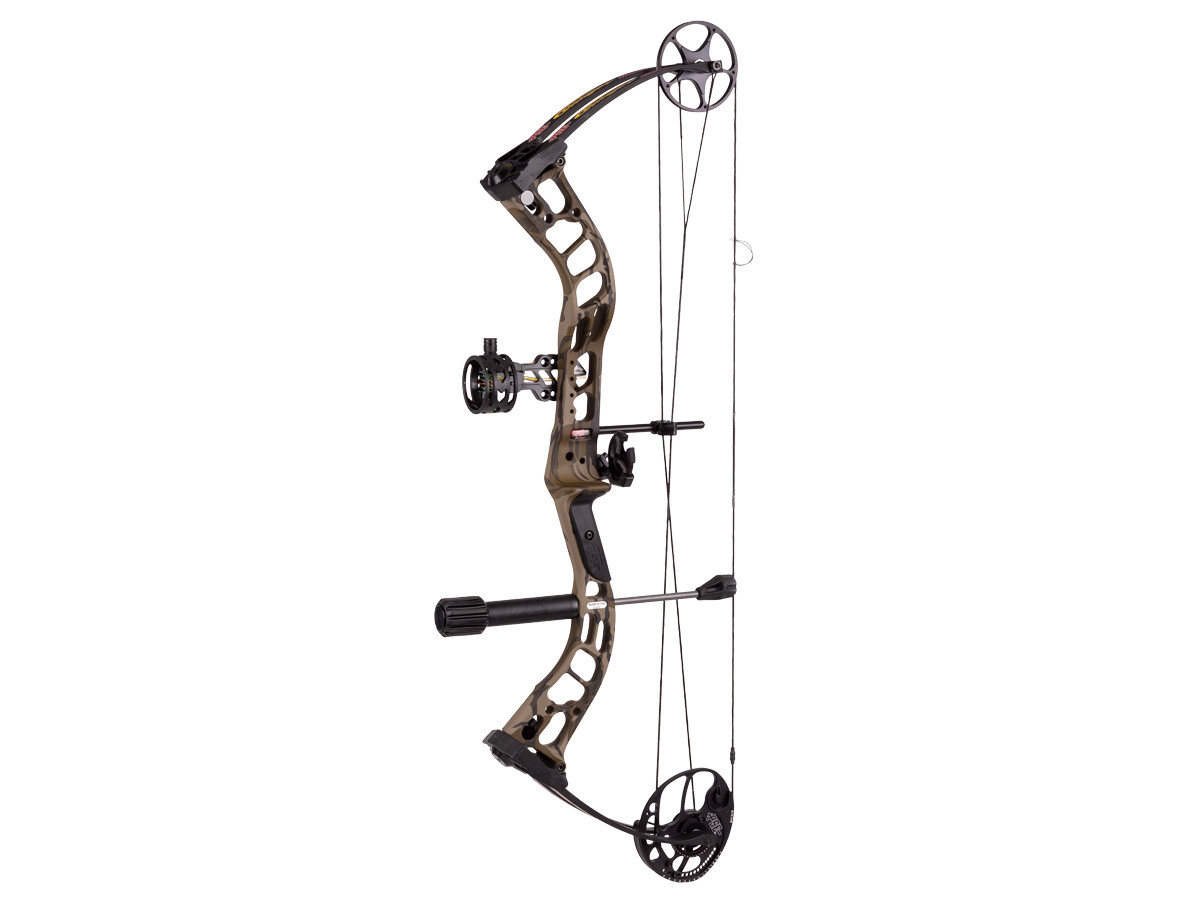 Maximize your enjoyment with top-quality archery equipment. Starting with the PSE Archery Stinger ATK. This compound bow is great for beginners, offering ease of use and reliable performance. Its smooth and forgiving shooting will help build your confidence and accuracy on the range. And the CenterPoint Wrath 430X is a top crossbow preferred by many avid hunters. This bow is designed to deliver unmatched accuracy and speed plus you can get a $100 off rebate through November 2023.
Prep for Hunting Season
Get ready for turkey season with Reactive Paper Turkey Targets or the 3D Walking Turkey. Practice on targets that look like the real thing to get your technique down pat. If you prefer prepping for deer season, try the Whitetail Paper Shooting Targets or the Sneak Deer w/EZ Pull Foam. These targets help you see exactly where to hit and keep you sharp for the hunt. For the extreme hunters, try the Bear Steel Shooting Target, you can never be too practiced when it comes to going on a bear hunt.
Get Into the Action
If you're looking for an adrenaline-pumping activity, you can try action sports. Get the chance to test your limits, build strength, coordination, and team camaraderie. Starting with the Gelbee Wildfire Full-Auto Blaster Water Bead Gel Gun, which helps you take your outdoor fun to the next level. Use the full-auto mode for rapid-fire action. Keep it full with 20,000 Gelbee Gel BBs. The high-quality gel ammo extends gameplay and gives you an edge on the playing field. For the ultimate gaming fury (and unique), try the Gelbee Flurry Glove. Release a flurry of 7 gel BBs per second with a single touch and don't stop until all 400 gel BBs in the hopper are gone. You'll dominate your field and stand out while doing it!
Catch Up On the Pyramyd Cup
The Pyramyd Cup airgun competition is back and better than ever. Check out Facebook, Instagram, and X (Twitter) to catch up on the happenings at the Pyramyd Cup! Go to the Pyramyd AIR Cup website to get all the details and find out who won the events.