Push your sleeves back down, I don't want to see your muscles. We're not talking about draw weight again and your great strength, it may be great according to you. This is all about the arrow and safety. Have you ever heard the term " Flex it first"? If you haven't, don't shoot another arrow until you read this!
Even Walking is a Risk
There are risks in everything you do, even the daily activity of walking. You don't believe me, then you must not do much walking, there are tripping hazards or the simple incorrect placing of the foot. Whether you believe me that there are risks with everything you do or not, we're moving on.
Damaged Goods
When shooting a bow like the CenterPoint CP400 Crossbow or the Bear Species EV Compound Bow the truth is a massive amount of force and pressure are on the arrows, that's why it's important to do what the manufacturers tell you. There are many explanations for exploding arrows, one of the explanations is the arrow is damaged. How do you know? Did you just ask that? Okay, I'll give it to ya, that's a good question and really the reason for this blog.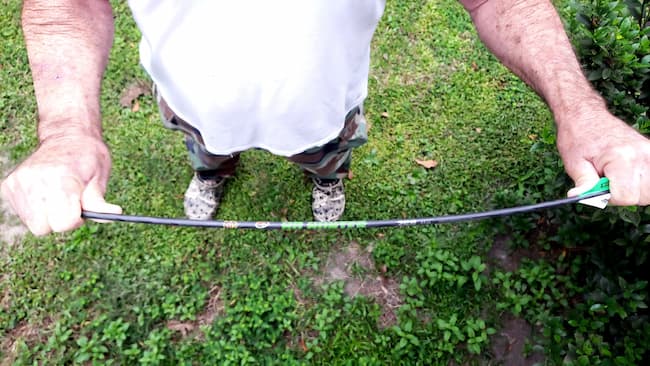 Checking for a Damaged Arrow
First flex it, roll your sleeves back down, this is not about you! Place your hands at each end of the arrow shaft and bend. Stand up! Bend the arrow not you! If you hear any cracking or see any splintering, there's no need to follow through with the next steps.
Sight check; look at the shaft and the ends of the arrows for any dents, cracks or splintering of the shaft.
Sometimes your eyes don't see everything, so run your fingers along the shaft for a feel test. If it's smooth, that PSE Carbon Force HD Hunter is ready to load into your PSE Uprising Compound Bow.
If you encounter any blemishes, remove your field tip or broadhead, your nock and find the nearest trash can, make sure it finds its way in there and never comes out again!
Living With Unnecessary Regret
Did I hear you correctly? Did you say, "Nah, it'll be fine, that was an expensive arrow! I'm not throwing it away!" That's a risk you don't have to and shouldn't take, but if you decide to, that's all on you and you may regret it.
What may happen when you shoot a damaged arrow? A few things from the lightest consequence to the heaviest, hear me out.
Consequences Great and Small
You may be considered an unskilled archer because you're not diligent and safe with your equipment.
The damaged arrow may damage components of your bow like the Trophy Ridge Whisker Buiscuit.
The accuracy may be affected, causing a missed your Big Shot Pro Hunter Target.
The possibility of wounding the game rather than harvesting it because the accuracy was off.
A damage arrow may explode, therefore causing it splinter off and possibly cause damage to the archer. That would be you!
The consequences could be minor but they could also be major! Your reputation as an archer, depending on the person, could be minor. A damaged arrow damaging your bow, would you rather replace an arrow or parts on your bow? The subject of accuracy well, if you're target shooting for fun, maybe it's not that big of a deal but if you're competing or hunting, especially hunting, then it's a big deal.
One of the biggest consequences is personal injury to yourself or that innocent bystander you are trying to teach the sport to, who because your lack of diligence, may never pick up a bow again! I've said it before, one mistake can create a lifetime of consequences, not only for you but others.
A Call to Responsibility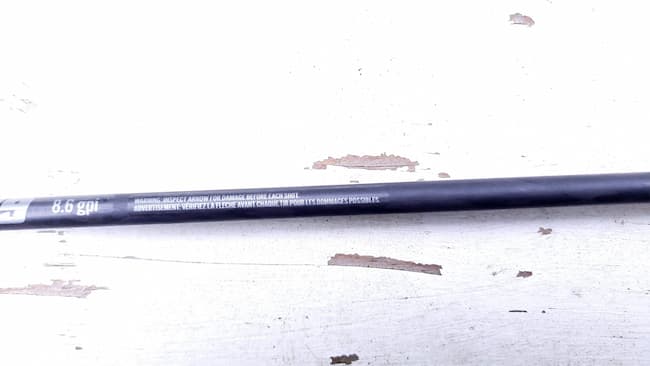 Be responsible and follow through with the safety precautions on your equipment, for your sake and others! Help future toxophilites see what archery has to offer, not what it has to take!