Gamo Hunter Extreme.
This report covers:
The test
RWS Superpoint
RWS Club
Now for the real test!
H&N Baracuda Magnum
Cocking effort
Trigger pull
Shot cycle
Summary
Today we learn the velocity of the .177-caliber Gamo Hunter Extreme that is brand new, and also old stock. It came from a box that Tom Gore of Vortek never opened. I learned several things from today's test. Gotta lotta ground to cover so let's get right to the test.
The test
I shot 10-shot strings for the most part. For the first pellet I shot more than ten because the rifle seemed to need to settle down before becoming consistent.
RWS Superpoint
The first pellet tested was the 8.3-grain RWS Superpoint. This is the pellet that needed to settle down, so I'll show the entire string and then I'll report the average
Shot………Vel.
1……………1266
2……………1233
3……………1240
4……………1203
5……………1180
6……………1178
7……………1203
8……………1211
9……………1215
10………….1188
12………….1205
13………….1210
For this string only I disregarded the first three shots and calculated shot four as the first in the string. The average for those next ten shots is 1200 f.p.s. At that velocity this pellet develops 26.23 foot pounds of energy. The low was 1178 and the high was 1215 f.p.s. for a spread 37 f.p.s.
After this string and with all the remaining pellets I only shot ten shots for the record. I figured the rifle was awakened from its 20-year slumber in the box.
At this speed the pellet is breaking the sound barrier, so I recorded the muzzle blast. It hit 107.7dB.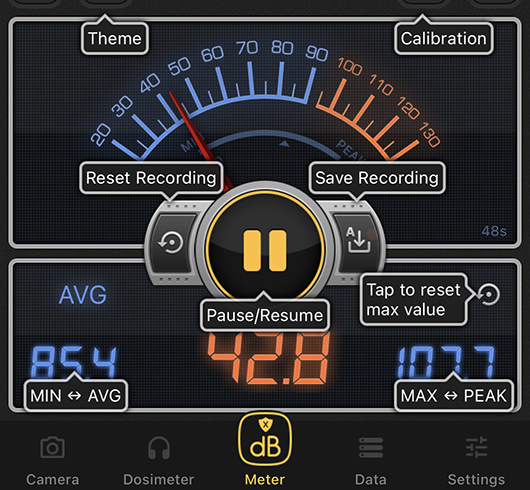 RWS Club
The second pellet I tested was the 7-grain RWS Club. Ten of them averaged 1260 f.p.s. for a muzzle energy of 24.68 foot pounds. The low was 1234 and the high was 1315 f.p.s. for a spread of 81 f.p.s. That's too much to hope for accuracy.
Now for the real test!
The next pellet I tested was the Gamo Raptor PBA. These are the pellets Gamo advertises going 1650 f.p.s. from the Hunter Extreme. I have never seen that velocity from ANY air rifle — especially not from a spring-piston job. The last time I tested a Hunter Extreme it topped out at 1395 f.p.s. What will we see today?
Today the Hunter extreme hit a max velocity of 1553 f.p.s. with Gamo Raptor pellets. That's closer to the advertised velocity but still far short of it. The average for ten shots was 1419 f.p.s. which is good for a muzzle energy of 24.15 foot-pounds. The low was 1336 and the high was 1553 f.p.s. — a difference of 217 f.p.s. In my experience having tested three Hunter Extremes, this is typical performance and Gamo has never reached 1650 f.p.s. in a straightforward test. Maybe they could do it by putting oil down the air transfer port?
And Raptors are not that accurate. In my last test of them they tumbled at 25 yards and went through the target sideways.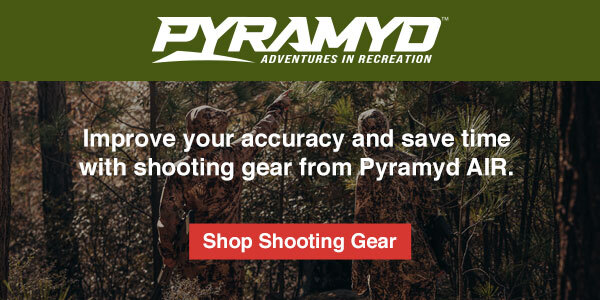 H&N Baracuda Magnum
The last pellet I tested was a real test for the Hunter Extreme's powerplant. The H&N Baracuda Magnum weighs a nominal 16.36 grains or 1.06 grams. That makes it a real heavyweight. Ten averaged 680 f.p.s. which works out to a muzzle energy of 16.8 foot pounds. Remember, folks, a velocity of 679 f.p.s. is the magic number at which the muzzle energy in foot pounds is equal to the weight of the pellet in grains.
The discharge of this pellet sounded much quieter than the previous three pellets, so I took a sound reading for us to compare.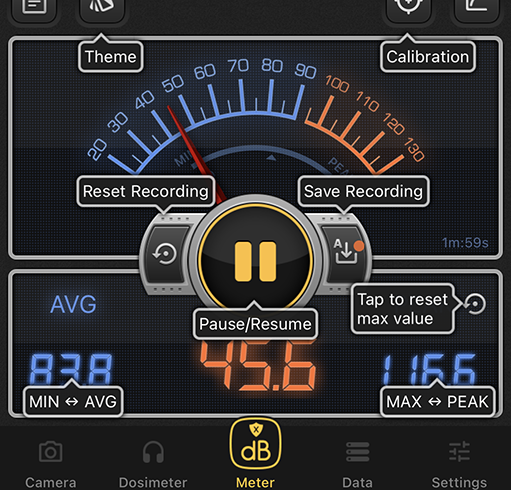 Well 116.6 dB can't be right! These pellets sound quieter. So I took a second reading.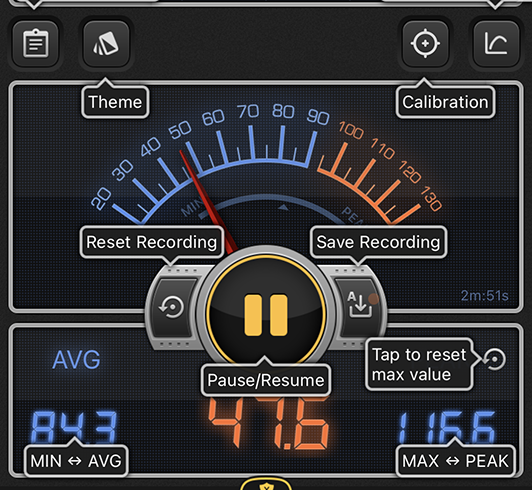 Yep, it's right. The sound of the rifle is much louder with this subsonic pellet, despite sounding quieter. The additional volume must be above my hearing range.
Cocking effort
I've been a good boy and not complained yet, but this Gamo Hunter Extreme cocks like stringing the bow of Ulysses. I know I'm an old man and not in my prime, but gee! If this puppy has the same cocking effort as the one I cocked in 2007 it's time to put me on an ice floe.
It takes no less than 62 pounds of effort to cock this rifle. That's a full 10 pounds more than the last Hunter Extreme I tested back in 2007. You don't have to smack the muzzle to open the barrel for cocking, but that's like saying the lion that just ate you had nice breath.
Trigger pull
The last Hunter Extreme I tested had a horrible trigger. Excuse me, my late wife Edith told me I'm not allowed to say that about airgun triggers. The 8+ pound trigger on the last Gamo Hunter Extreme I tested was uncharacteristically creepy, but at least it eventually made the rifle fire.
This one isn't that bad. The first stage pulls with one pound nine ounces of effort. Stage two break at four pounds one ounce. There is creep in stage two but my experience with Gamo triggers is they get smoother with use.
And the safety IS NOT automatic! Thank you, Gamo, for realizing that your customers have a brain and sometimes think for themselves.
Shot cycle
When the Hunter Extreme goes off you know it! It's kinda like running a jackhammer in a minefield! In fact, this may become my testbed for testing riflescopes. If a scope can last for 100 shots on this rifle, it's probably good for most air rifles — to say nothing of the firearms that shooters consider heavy-recoiling.
Summary
This Gamo Hunter Extreme performs close to the other two I have tested. It's close enough to say the unintended long storage had little effect on performance.
Next comes accuracy at 10 meters that will allow me to sort out the scope and see if it has endured the recoil from today's test. I hope it has because it looks like a nice one.