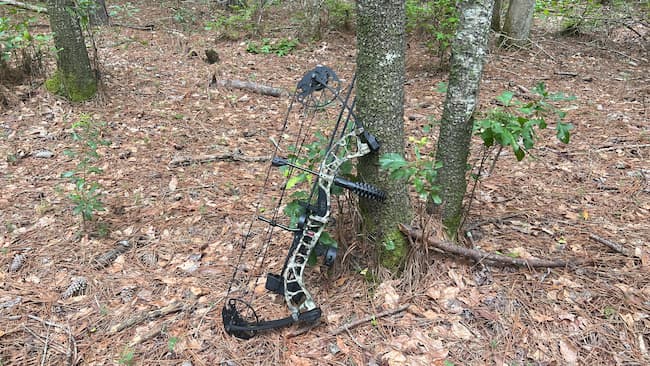 Force the Bowstring
Draw weight is not the amount of stress you carry when making a decision on what to draw, it is not an art term, at least not the type of art you're thinking about. Draw weight is the amount of force (measured in pounds) it takes to pull the bowstring back on your Gearhead Archery Disrupter Pro 24 to full draw.
Going the Distance
Draw Length; again not the length of the line you draw on your art project, it's the distance from the nock point to the throat of the grip plus 1 3/4″. That sounds like a throat punch; a point of nocking to grip the throat! Who comes up with these terms? Moving on…
These components are both extremely customizable per shooter, when using a compound bow like the Gearhead Archery Disrupter Pro 24, with a couple turns of a bolt or allen screw. But most crossbows like the Ten Point Turbo S1 do not offer that adjustability, it is what it is!
The Weightier Matters
Both Draw weight and length have an immense effect on the projectile's flight and the outcome of the shot. There are many variables.
Force: strength or energy as an attribute of physical action or movement.
Weight: a body's relative mass or the quantity of matter contained by it, giving rise to a downward force; the heaviness of a person or thing.
Velocity: the speed and the direction of motion of an object.
Gravity: the force that attracts a body toward the center of the earth, or toward any other physical body having mass.
Now you know what velocity is right? Were you trying to make sense of the word, (It is not a city of velociraptors). A higher or lower velocity depends on a variety of components; a couple of them are force and weight. This may be obvious but, for some maybe it's not, what do I know? The heavier the projectile the more force it will require to move, and the opposite for the lighter the projectile; the less force it will require to be moved.
Laugh at Gravity
With a lower draw weight and a shorter draw length, there will be less force produced. Less force means less velocity and energy, in my words less fight against that gravity that can be in some cases such a drag. Focus, get your eyes back on the subject and off of you! When gravity can't be overcome in some situations, (you know what I mean), shooting sports allow you to laugh in gravity's face.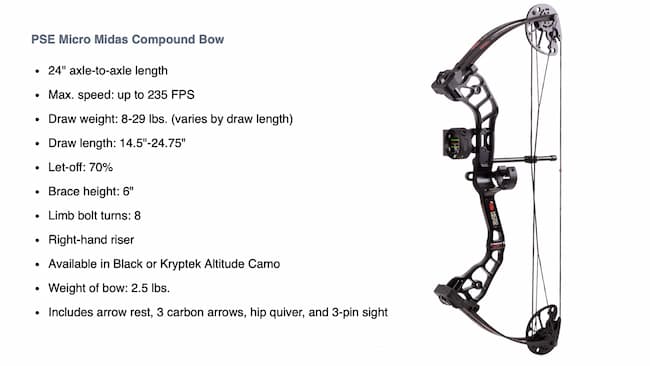 You can certainly take a PSE Micro Mida RTS Youth Compound Bow to the range with a draw weight of twenty-five pounds, a draw length of twenty-four inches and consistently hit your aim point, using the PSE Carbon Force Explorer Youth arrows that is). Lower Draw weight and draw length equals a need for a lighter projectile which produces a lower velocity and less energy.
When shooting the Bear Archery THP Adapt+ the ability to overcome gravity is greater. Suddenly it's appropriate to fling a 3-400 grain projectile with a draw length of up to thirty-one inches and a draw weight of up to seventy pounds. Even more so with a Ten Point Turbo S1 crossbow that produces a max velocity of 390 fps, now that's a fight against gravity.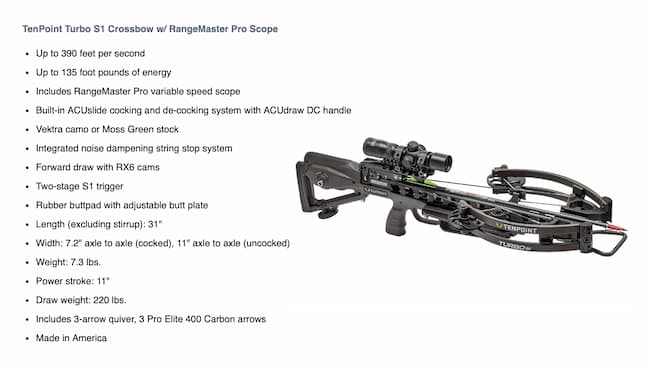 Choose to Hit Hard
These two components really come into extreme consideration when speaking of distance and penetration. The more of a fight you put up the farther you're going to go and the harder you're going to hit!
Did I hear you correctly? " You don't have the strength to increase the draw weight?" Now that's a whole nother blog, remember what I said, "The more of a fight you put up, the farther you're going to go and the harder you're going to hit." That's a truth you get to believe!