by Tom Gaylord
Writing as B.B. Pelletier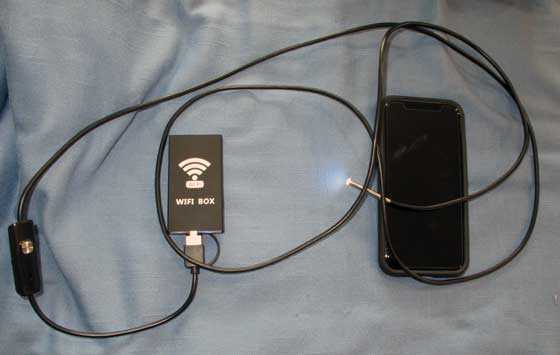 The Endosnake is an affordible endoscope/borescope that works with a smartphone or computer. The camera has mini LEDs to illuminate what's in front of it.
This report covers:
A job worth doing…
First use
Videos not necessary
Resolution
Summary
For years I have wanted a borescope so I could look inside my barrels. Twenty years ago they were priced in the thousands and out of my reach. Ten years ago they dropped into the hundreds and were still pricy. But they were not optimized for airguns. They were mostly sized for .22 barrels, as though AR-15 owners were the target market. Again, I had no interest.
Then about two months ago I started getting emails about a product called the Endosnake. It was selling for $50 and I needed a wifi kit to connect it to my iPhone. I got the one that's 2 meters long. The camera is 3.9mm in diameter and when I asked the Endosnake people whether it would fit into a .177 caliber airgun bore they said they didn't know. Well, I know now and it does! read more