by Tom Gaylord
Writing as B.B. Pelletier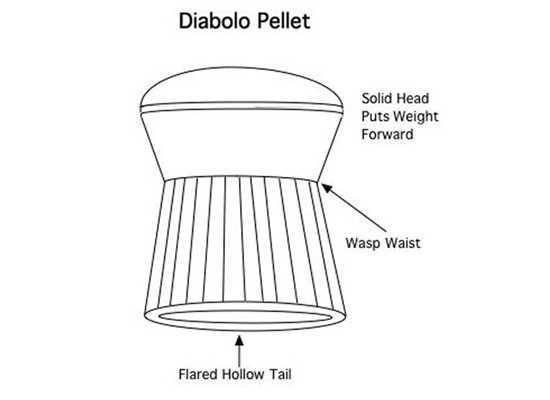 The diabolo pellet exists in four smallbore calibers.
This report covers:
Smallbore calibers
Before diabolo pellets
Birth of the diabolo
Ideal for plinking
Highest velocity
Velocity wars
Target shooting
Field target
Summary
Sunday while I was walking through the hall in my church a man stopped me and said, "You know a lot about airsoft? You're the grandfather of airsoft?" He had been talking to our youth pastor who works part-time at AirForce Airguns and he was trying to remember what he'd just heard.
Most readers can guess my response, but once we were on the subject of airGUNS, he said he needed a good air rifle — something to use on pests. He told me that he was aware such guns cost as much as $100 or even $125, and what would I recommend?
What I would recommend is an education, but of course I didn't say that. We have all been where he is now and we had to learn from someone! That started me thinking about the basics. A couple weeks ago I completed the series on How to mount a scope. There were plenty of basics in that series, but we also went into some of the more advanced principals. I thought that would be a good approach to use for pellets, as well. Let's see where this goes! read more