by Tom Gaylord
Writing as B.B. Pelletier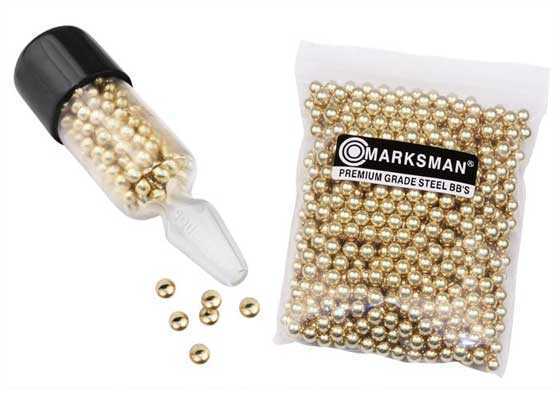 Marksman Premium Grade steel BBs and speedloader.
This report covers:
Steel BBs
Steel doesn't give!
Will they fit any BB gun?
Do I have a BB gun with a big barrel?
Loading through the magazine
What now?
Benjamin 700
More testing
Weight
The speedloader
Summary
No history report today, but there will be a lot of history as the report unfolds.
Steel BBs
If you are a veteran reader of mine, you know that I have harped for many years on the fact that steel BBs are labeled as 4.5mm, when they are really 4.3mm or so. Steel BBs range in size from 0.171- to 0.1735-inches in diameter. If you are curious about where the BB came from, read this report.
And then came the Marksman Premium Grade steel BB. To the best of my knowledge, it is the only steel BB in the world that comes close to 0.177-inches in diameter. read more