by B.B. Pelletier
I was discharged from the hospital on Friday, June 4. I'll continue my recovery at home. I get daily visits from a visiting nurse and see doctors weekly to track my progress. Thank you for your prayers and concern!
Now, on to today's blog.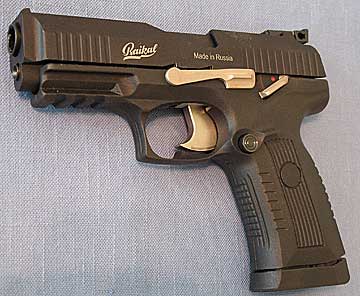 The IZH MP-655K BB and pellet repeater.
This is my last report on the MP655 BB/pellet pistol. Today, we'll look at accuracy for both BBs and pellets.
I want you to pay close attention to the BBs, because I think the test shows a lot about how well the pistol is designed and manufactured. Mac used a 15′ range and shot Daisy Premium Grade zinc-plated BBs. He shot using a 6 o'clock hold, and only one target is necessary to show what this phenomenal pistol can do. Since there are 90 shots available per CO2 cartridge, he could have torn a big hole in the target. But he fired only 10, and you can see where they landed. read more