by Tom Gaylord
Writing as B.B. Pelletier
This report covers:
Ruger Mark I copy
Crosman made it right!
How does it compare to the S&W pistols?
You can still get one!
Today I'm taking a break to be with my relatives who came to celebrate the Fourth of July with Edith and me. This report was written back in June 2005.
There have been some great airguns in the recent past, and today I'd like to take a look at one of them: Crosman's Mark I Target pistol.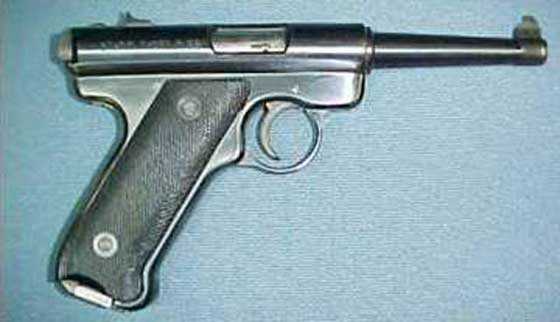 Crosman copied the Ruger Mark I semiauto rimfire handgun.
Ruger Mark I copy
Crosman copied Ruger's most famous handgun, the Mark I semiautomatic .22-caliber pistol. Ruger introduced this pistol, which built their company, in 1949; the Mark I dominated the handgun world by the time Crosman first offered their Mark I target pistol in 1966. The Ruger is a 10-shot semiauto, while the Crosman is a single-shot. read more