Ballistic Fuel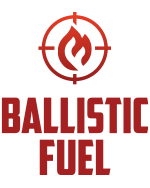 You take your health seriously. Ballistic Fuel supplements can help you keep things under control. These supplements are made for hunters and outdoorsmen. From focus to endurance, they could be just the boost you need.
Keep your focus when your target is on the run, or after a long hike to find your prey. The strength of mind could mean the difference between carrying home dinner or not.
Proper cell function depends on many factors. Eating the right foods is only part of the equation. Many people don't get enough nutrients directly from their food, so supplementing could help. Ballistic Fuel contains Nootropics that support cell functions and help maintain overall health and wellness.
Long treks through the wilderness can take their toll. Whether your treks are just for fun, or for hunting, you can charge up and recharge your joints, immune system, vital organs and destress your body with Ballistic Fuel supplements. Get the focus and endurance to go the extra mile, stay on target, and carry home those heavy loads.
Shop for Ballistic Fuel supplements at Pyramyd Air.
| | | | | |
| --- | --- | --- | --- | --- |
| Sort by: | | Featured | | -19-0 of 5 Items |