SWEET DEAL FOR SWEETEST DAY - 10% OFF* - THREE DAYS ONLY!
Use code: SWEET-18
*Some items excluded. Can be combined with free ground shipping on orders $150+, to contiguous US. Expires 10/22/18, @ 3:00 a.m. EST.
Cometa
Shop for Cometa
More than 100 years of history of making of high quality guns, Carabinas Cometa are Spanish specialists in the development of craftsman-built air guns. All components of Cometa airguns are manufactured in Spain. In particular, the main parts of the airguns - the barrel, stock and tube - are manufactured and controlled by Cometa itself. All the airguns are individually tested and calibrated. AirForce International started distribution of fine Cometa airguns in 2012.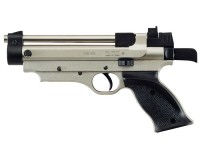 Cometa Indian Air Pistol, Nickel
4.0
11 reviews
$219.95$209.95
Add to Cart
Only 1 left in stock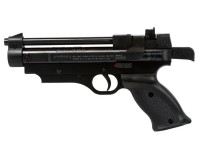 Cometa Indian Air Pistol, Black
4.5
8 reviews
$199.95$189.95
Add to Cart
Only 3 left in stock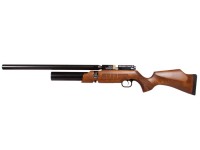 Cometa Lynx V10 PCP Air Rifle, Brown
4.0
1 reviews
$999.95$924.95
Add to Cart
Only 1 left in stock