Crosman 12 Gram CO2, 40 Reviews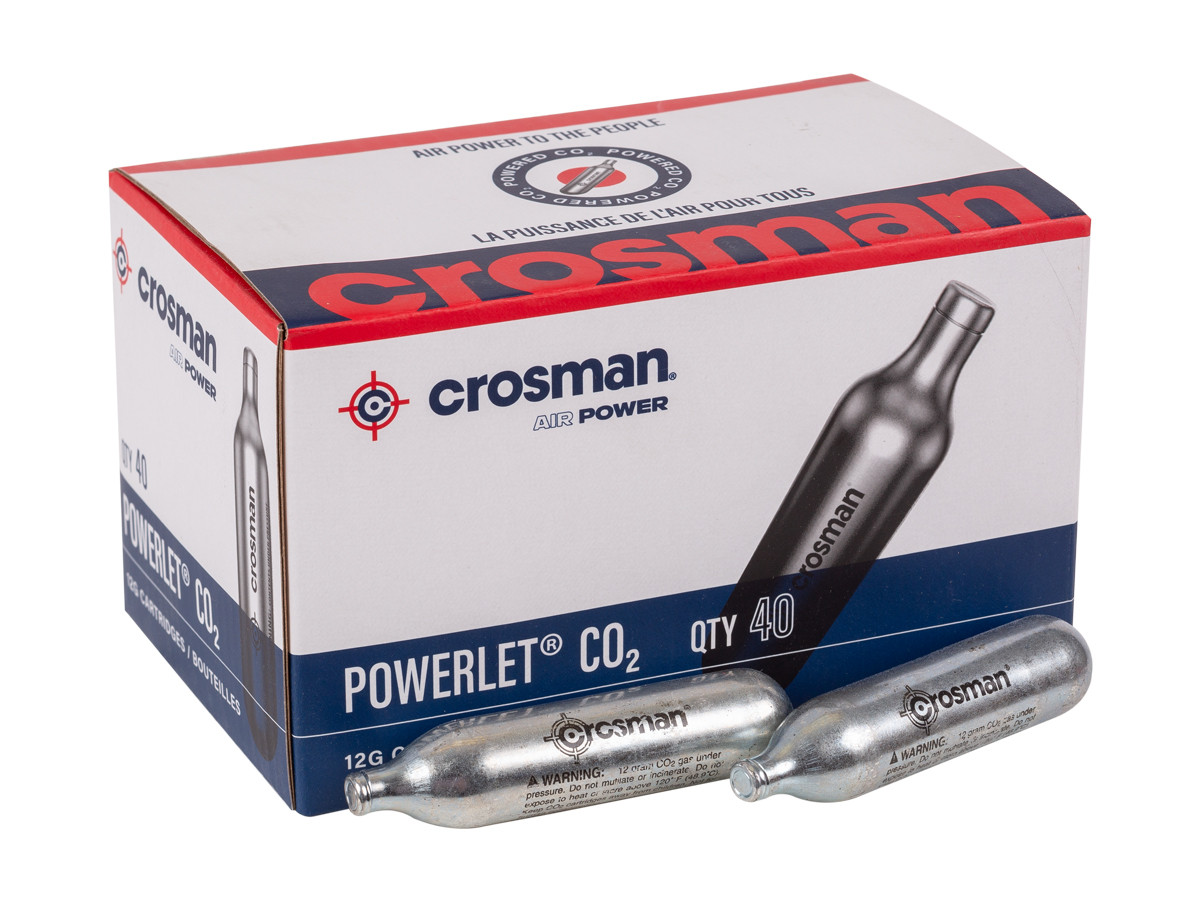 Average Customer Review
5.0
(237 reviews)
Create an online review   and share your thoughts with other customers
The most helpful favorable review
2 of 2 people found the following review helpful:
By Richard from USA on 2010-03-26 22:06:27
Things I liked:
Haven't used any other brand in over 35+ years and I have never seen a cartridge failure or one that doesn't deliver what I expect. The problem is usually the air-gun seals. I like the larger bulk buys since they are slightly cheaper.
Things I would have changed:
Many years ago, I am relatively sure Crosman added the pell-gun oil to the CO2. It would be nice to know if that was considered a success or failure. Since it appears Crosman is no longer selling that type cartridge, one might assume the later. It seemed like a great idea. You are not always carrying that tube of oil around to add the drop to the top of the cartridge, each time you change one out . . . and that is a good sound practice to protect the gun seals.
The most helpful critical review
0 of 0 people found the following review helpful:
By Andrew from USA on 2018-09-24 16:51:08
Things I liked:
They fit my 2240. Price is reasonable. They have compressed CO2 in them.
Things I would have changed:
Quality control :: way too many duds. Maybe I'm unlucky and got a bad batch, but 1 in 5 were duds in very first my box of 40 for my very first pellet gun (2240). My thinking is that ZERO should be duds, not 20%. I will be looking for a different brand with better quality control.
What others should know:
I hear people citing the mantra of 60 shots/cartridge. Some gauge that a little and say 50 shots. To get really consistent and accurate shots in my 2240, with no guessing when it will start dying, I have to change every 40 shots - and that's in temps between 70-80F. Beyond 40 is guesswork. In fairness, 12g is 12g - maybe all brands will have the same longevity.