DonnyFL Air Venturi Avenger Extender Reviews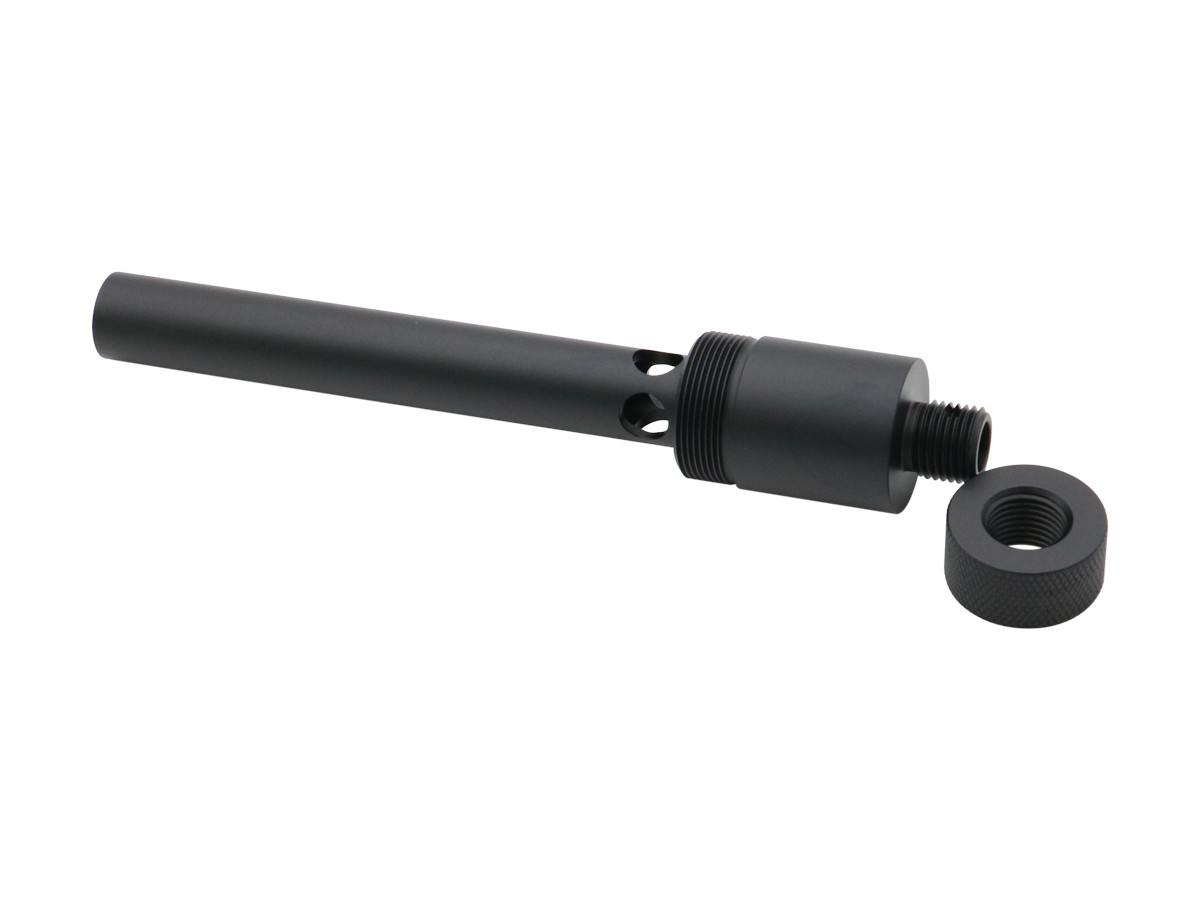 Average Customer Review
5.0
(35 reviews)
Create an online review   and share your thoughts with other customers
The most helpful favorable review
1 of 1 people found the following review helpful:
By Andrew from USA on 2021-06-21 20:15:50
Things I liked:
Flawless workmanship with zero blemishes. Perfect fit. The business end of mine is longer than shown in older video reviews, which is a great improvement in terms of filling with the moderator in place.
Things I would have changed:
Cost seems high for what it is, especially since this is a mandatory expense before you buy a moderator ... so pick a moderator and add $45 + S&H to actually attach it.
What others should know:
You can't really tighten this up much because it will tweak the shroud tube. Ditto for tightening the moderator. I plan on getting a barrel band/stabilizer, then I can really cinch down the unit and moderator with what feels like a proper amount of torque.
The most helpful critical review
0 of 0 people found the following review helpful:
By Lynn from USA on 2022-04-30 15:46:32
Things I liked:
Well made and fits extremely well in Avenger. Much louder than stock baffles. Did not test accuracy with this only but ordered a DonnyFL Tatsu moderator and installed it. Then it was very quiet.
Things I would have changed:
I am not sure it does not affects accuracy since I did not test it without the Tatsu moderator.
What others should know:
After couple weeks I decided to test the gun with extension & moderator then with stock baffle. Test for accuracy was 27 yards with JSB 10.34 pellets. With extension & moderator installed I tested 3 sets of 10. All 3 were .42 inches. 2 sets had 1 flyer which opened them up to .78 & .58. Took extension & moderator off and installed stock baffle. With stock baffle shots were .75 inches above target center but group was .27 inches. It looks like the extension changes the point of impact some how almost like it is clipping pellets. Now what do I do with my $200 accessories.