Air Venturi Avenger Reviews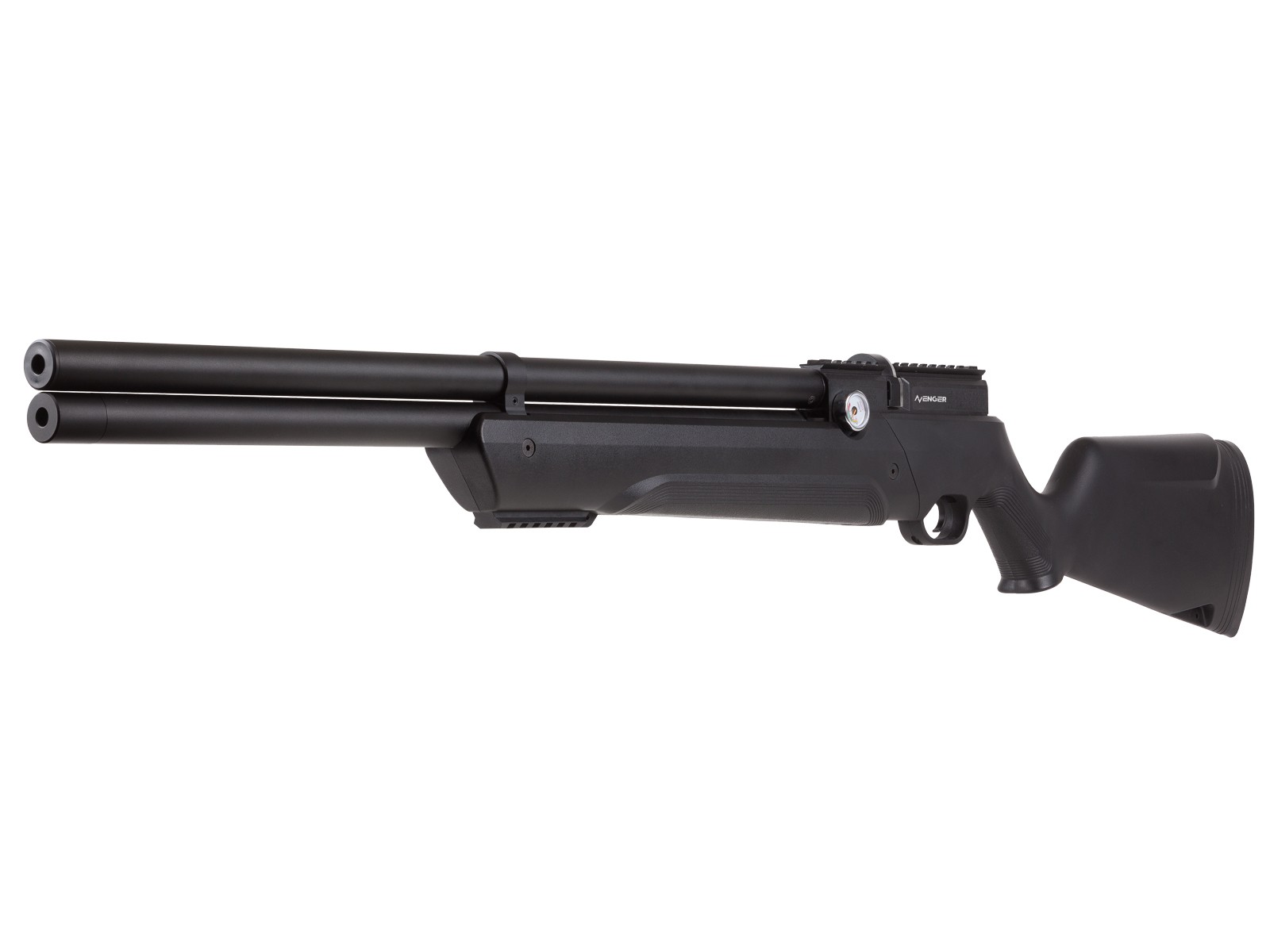 Average Customer Review
4.5
(286 reviews)
Create an online review   and share your thoughts with other customers
The most helpful favorable review
3 of 4 people found the following review helpful:
By David from USA on 2020-07-28 11:34:26
Things I liked:
Came quickly, well packaged,Has all the things one wants in a pcp for $300. I like the trigger accuracy no fill probe smooth side lever fully adjustable to trigger and hammer spring without taking the gun apart, 2 gages and the list goes on. Mine is 22 Cal.
Things I would have changed:
Nothing for $300.Did take the butt plate off and fill full of fiberglass insulation so now butt does not sound hollow any more.
What others should know:
Came with no air in the rifle. So adjusted the regulator before I put air in it. Turned the regulator screw all the way in then backed out 1/4 turn and turned the hammer spring screw all the way out. Can only shoot 16 and 25 yard on my property so those are the distances I will be describing here. I just have a hand pump a cheap one made in China. From completely empty of air to 2000 psi 150 pumps, then up to 3000 psi a total of 240 pumps. Got 80 good shots and took about 140 to 150 pumps to get back to 3000 psi. I am 81 years old so it is possible to hand pump this gun if one does not much over 3000 psi. After sighting in scope it has been very accurate right out of the box. At 16 yards Crosman domed, H.P. 14.3 gr same hole 3 shot groups as well as the following,H&N Baracude match 21.14 gr, H&N trophy power 14.66 gr.and Gamo long ts-22 21.75 gr. Almost the same at 25 yards. Love Love Love it.
The most helpful critical review
0 of 0 people found the following review helpful:
By Aaron from USA on 2022-03-20 11:21:25
Things I liked:
Accuracy and price but leaks like a sieve. Purchase this and have about 100 pellets through it and it began to dump air rapidly. Very frustrating when you send it back for warranty work and when you get it back almost 6 weeks later the rifle still leaks after you fill it up. I'm not sure if the tech what can I do test the rifle after they're done working with it. But it's very frustrating to play The mailing game back and forth. I guess I'm going to have to mail it back again after only having it a few days and realizing it's still leaking. Wouldn't even hold air overnight.