Air Arms Alfa Proj Reviews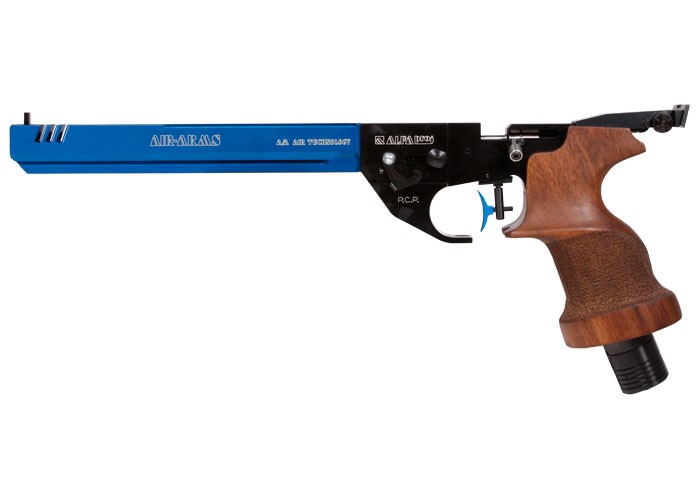 Average Customer Review
4.5
(22 reviews)
Create an online review   and share your thoughts with other customers
The most helpful favorable review
4 of 4 people found the following review helpful:
By Marshall from USA on 2016-03-07 00:40:00
Things I liked:
everything !! I have a FWB 65 I bought in the 70's that has been in my safe for many years . I saw the ads for the Morinis and that sparked my interest in indoor 10 mm shooting. I started shooting my FWB 65 and it still shot way better than I could shoot. I am 74 YO and cocking the 65 was a chore. I came across the Alpha at half the price of the top of the line guns. Since I have a scuba and a CF tank for my Marauders I pulled the trigger on the Alpha .So no problems just fun.
Things I would have changed:
You have to buy the decided grips . It really needs a pressure gage >
What others should know:
Check it out your self
The most helpful critical review
0 of 0 people found the following review helpful:
By Lee from USA on 2020-11-15 14:49:03
Things I liked:
I like the adjustability of the sights. This a very light pistol.
Things I would have changed:
The grip is not sized for an adult with a large to extra large glove size. I adjusted grip by carving by taking over half of the ledge where the heel of my hand rests off. I had to knock down some odd ridges on the front of the grip. Much better now but it still needs more work. I gave accuracy two stars because of the grip, just can't get a repeatable comfortable grip.
What others should know:
The left hammer button fell off (fixed with blue loctite) and the breech bolt also fell off (blue loctite). The number of shots per fill seems to be dropping. I think this because when I twist and wiggle to get the fill adapter off the air reservoir was incrementally unscrewing. Now I am careful to turn the adapter clockwise only when removing the adapter. The reservoir seems to be snug and I'll monitor shot count.