Beretta Elite II Reviews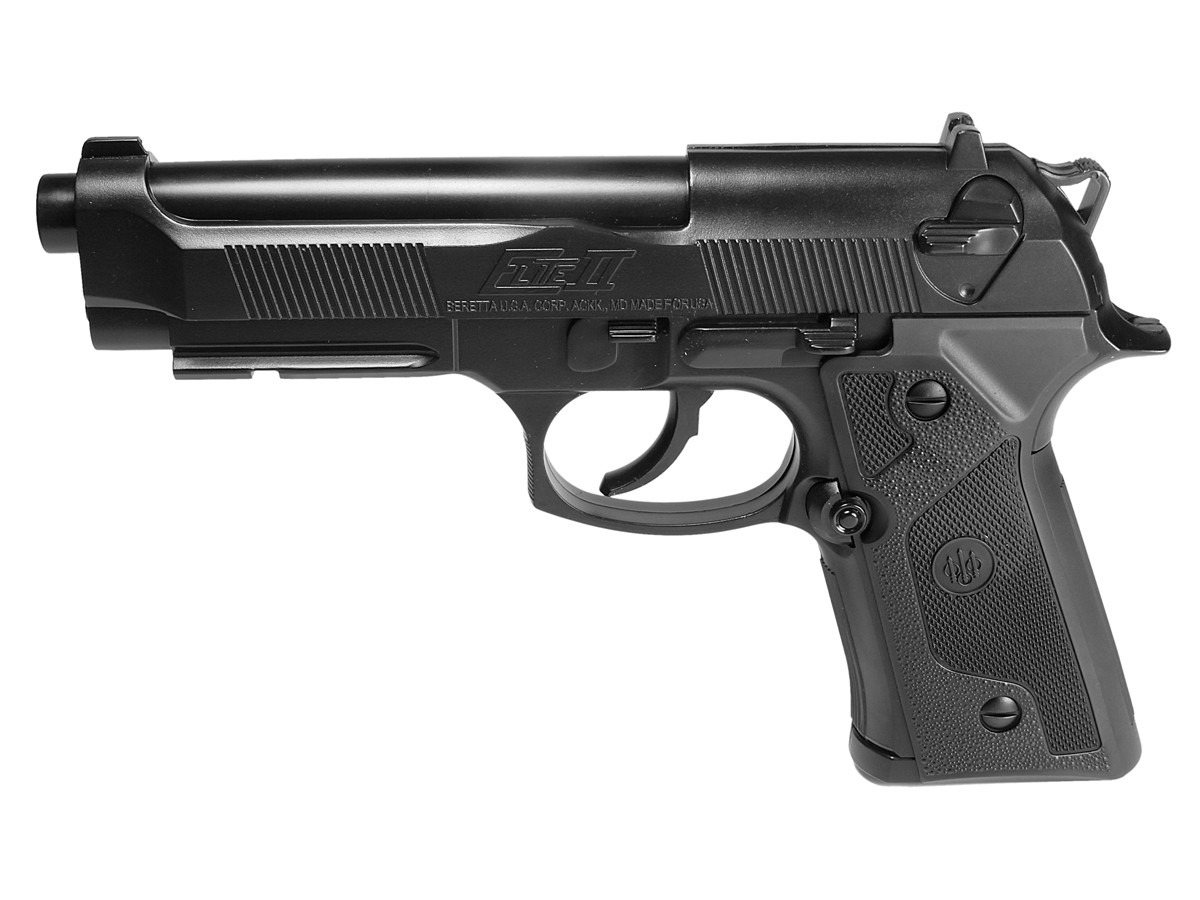 Average Customer Review
4.0
(91 reviews)
Create an online review   and share your thoughts with other customers
The most helpful favorable review
3 of 4 people found the following review helpful:
By William Davis from USA on 2010-08-13 07:27:07
Things I liked:
THE LOOKS!!! This thing really looks and feels good in your hand. Very accurate too. I get at least 5 mags out of a CO2 cartridge. Trigger pull is extraordinary. Consistanly penetrates one side of a #3 wash tub. I hit a medicen bottle at 15 yards. I really like this gun. Well worth the $.
Things I would have changed:
Maybe adjustable sights...
What others should know:
I owne several action pistols and I am as proud of this one as any. Really a pretty gun and well worth the money.
The most helpful critical review
0 of 0 people found the following review helpful:
By Wyatt from USA on 2017-01-18 15:38:58
Things I liked:
- did not purchase from PA Weight, feels good to hold, cool design.
Things I would have changed:
The mag will only shoot one bb at a time after you shoot the first one the next bb doesn't go into the chamber and all you do is spew out co2. After the first shot you take out the mag and a bb falls out of the gun and you put it back in and repeat the process. However if you shoot the gun upside down the bbs go into the chamber every time and you can fire out the whole mag at once. I didn't purchase this gun from pyramid air but instead from big 5 for almost double the price. Read the reviews for whatever you wish to buy before you buy it, and check to see if you can get it from pyramid air for half of the price so you don't have to go through what I went through.