Crosman Diamondback SBD Reviews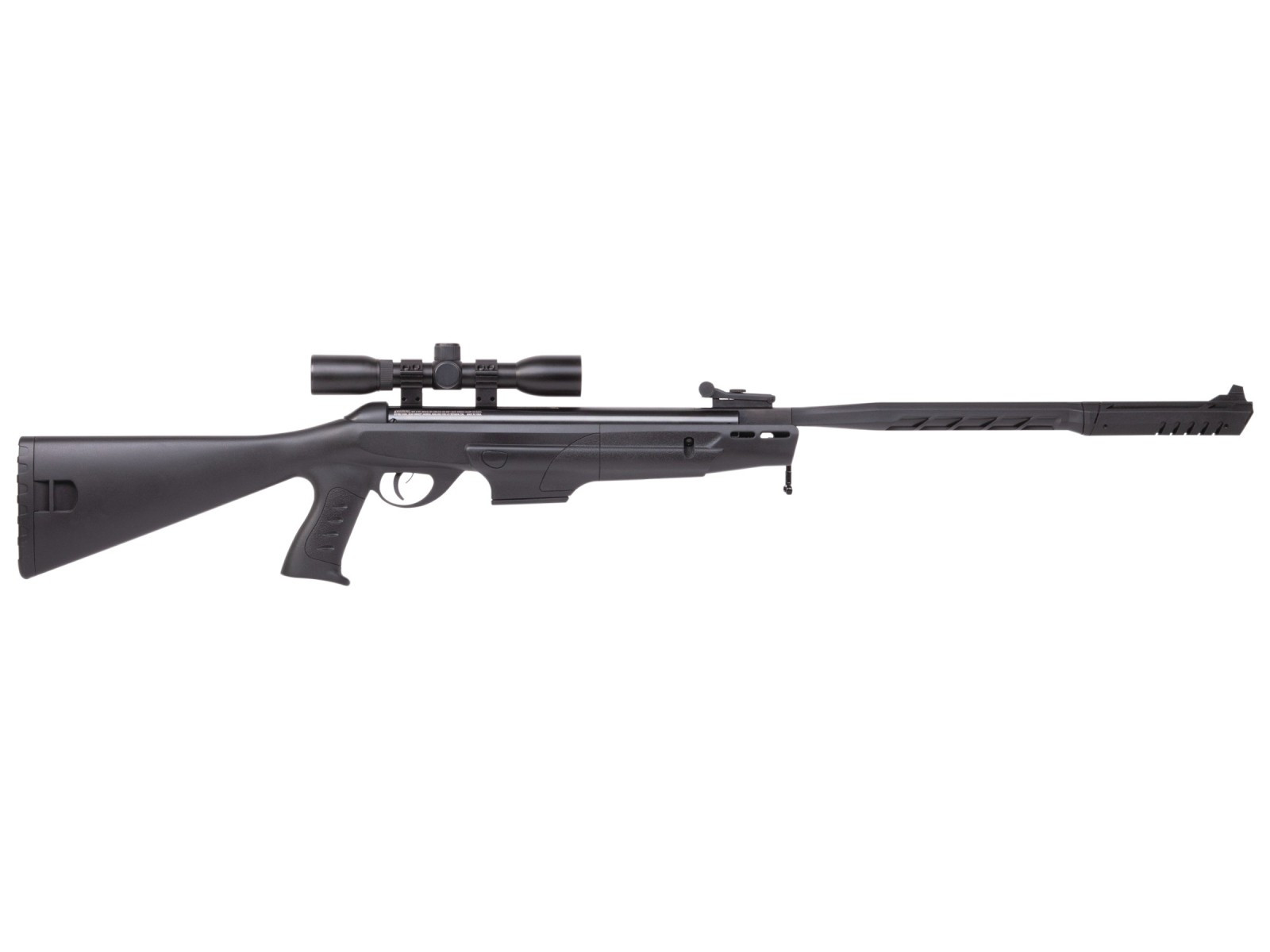 Average Customer Review
4.5
(34 reviews)
Create an online review   and share your thoughts with other customers
The most helpful favorable review
4 of 4 people found the following review helpful:
By Mr Warren from USA on 2019-03-26 18:26:41
Things I liked:
This pellet rifle completely ROCKS! .22 Caliber and tearing up the place. I was surprised how quiet it is and I wonder about the Platinum level of noise suppression? Must be really quiet. I am surprised with the accuracy. I used the iron sights at first and they rock but took forever to dial in, so I switched to the scope and it took a while too but I am nailing dime size groups at 30 yards and tearing metal butane cans to shreds at 50 yards! I have soda cans hanging off of the barbed wire fence about 60 yards out and I see the pellets kicking up sand a good 20 yards past them, up hill a bit when I miss those. This gun has range, and it is accurate at range. It is throws heavy lead too. I stick in the 15-16 grain range, but I have 20 grain pellets too and they are accurate as can be in a heavy wind and through brush.
Things I would have changed:
I tried resetting the trigger to more of a hair trigger and the screw broke apart. So, I would suggest a higher quality screw be used in adjustment spots. I did get an eighth of a turn before it came apart and that helped the trigger pull immensely.
What others should know:
Great value! Incredible range and accuracy to boot. I was surprised how much stronger this .22 caliber Crosman Diamondback is than my pump action .177 760. Crazy differences!
The most helpful critical review
0 of 0 people found the following review helpful:
By Stanley from USA on 2022-03-11 07:23:32
Things I liked:
The old school AR style stock, SBD moderator works well- it is quiet. Gas piston firing impulse is pretty smooth.
Things I would have changed:
The polymer sights are crude but work. Out of the box accuracy at first was appalling 2-3" at 10m with both irons and scope. I could barely keep it on paper at 10m for the first 200 pellets. But it is starting to settle in now after 400 pellets or so. The number of "fliers" is going down gradually as I continue the break in. Trigger pull is gritty and I haven't been able to improve it by adjusting it as much as I tried. It takes some getting used to.
What others should know:
.22 advertised as 975fps with lead. The lightest lead .22s I have are H&N Excite that are about 12.5 gn- they chrono'd at 710fps for me, the standard Crosman 14.5 gn clocked 660-670fps for me. Bear in mind I have only fired this gun a little less than 500 times so it is not fully broken in yet. Ergonomic stock, backyard friendly quiet, smooth nitro piston cocking and firing sequence, gritty 7lb trigger, crude sights, grossly underperfoms fps claims.