Crosman DPMS Kit Reviews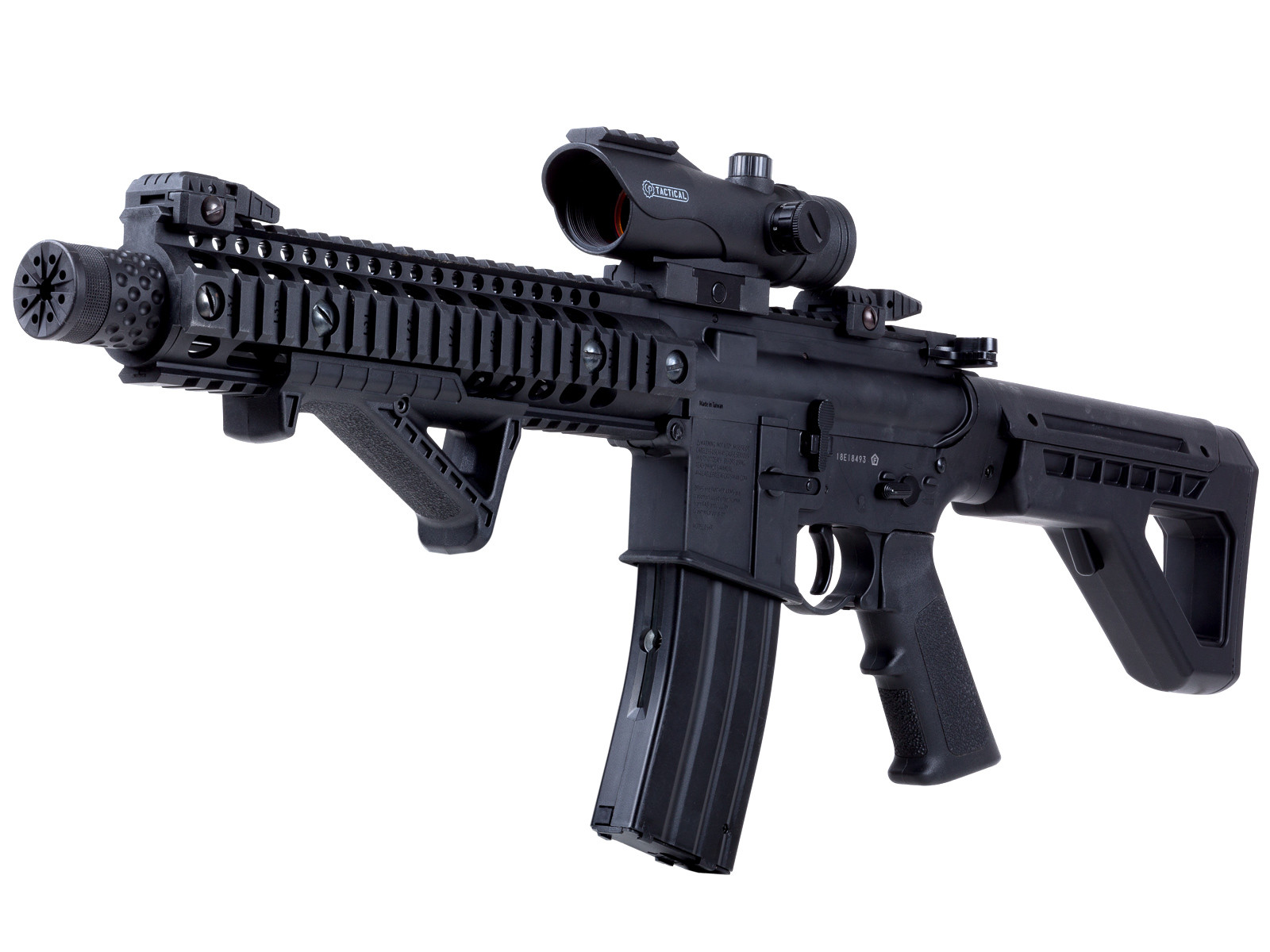 Average Customer Review
4.5
(92 reviews)
Create an online review   and share your thoughts with other customers
The most helpful favorable review
2 of 2 people found the following review helpful:
By Gary from USA on 2018-08-13 12:59:17
Things I liked:
Most fun you can have with your clothes on!!
Things I would have changed:
Larger magazine capacity. Better trigger.
What others should know:
Saw the video on PyramidAir, and had to have one. Got it today and ran the first 8 magazines through without any malfunctions. In semi auto found it to be one inch groups at 12 yards, but they open quite a bit in full auto. The shooter should be aware of muzzle climb in full auto just like the real thing. The trigger is not a match feel, but hey, it's a bb gun. Couldn't be happier except that I would like more magazines at less than the $49.99 each when available. Oh, having trouble with the speed loader as well, but is usually fixed by tipping up, down, back and forth. This thing is an absolute blast even for a senior citizen who builds ARs for a hobby!
The most helpful critical review
0 of 0 people found the following review helpful:
By Jessie from USA on 2022-05-06 17:05:07
Things I liked:
Looks cool, that's it
Things I would have changed:
I'd have bought something that's built well and doesn't just look cool. first time buying an air rifle, my mistake I guess.
What others should know:
Put one mag of BB's through it, and it broke, didn't work next mag. Something came disconnected or broke inside that connects to the charging handle. Could hear it moving back and forth and knocking when I tilt the gun from front to back inside between the receiver and the buffer tube. Called Pyramid Air and they told me to call Crossman, no help there they basically washed their hands of it "we don't make it, not our problem". Called Crossman and had to pay to send it in to them to fix it.