Crosman DPMS SBR Reviews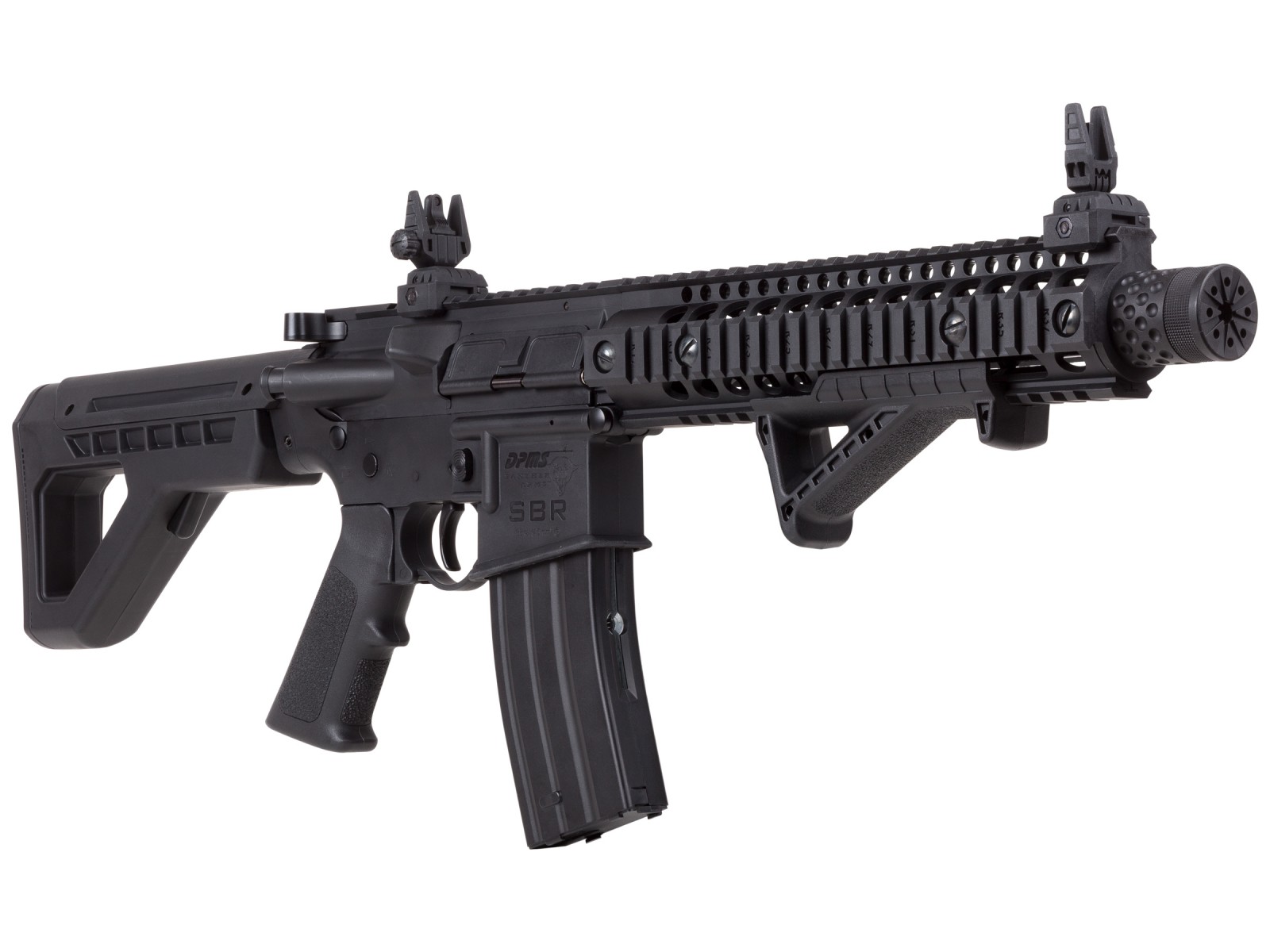 Average Customer Review
4.0
(176 reviews)
Create an online review   and share your thoughts with other customers
The most helpful favorable review
3 of 3 people found the following review helpful:
5.0 5.0
5.0 5.0
5.0 5.0
By Brian from USA on 2018-09-16 08:52:19
Things I liked:
The resemblance and action of this bb rifle to the actual DPMS SBR is absolutely incredible. CROSMAN really stayed true to the look and feel making this bb rifle one of my most favorite Airguns to date! My most favorite part of this bb rifle has got to be shooting it in full auto mode. Not only is it fun letting this thing rip in full auto but the shot placements are extremely accurate! The power of this bb rifle is also pretty impressive, as well as the amount of shots you get. I hope CROSMAN eventually sells extra magazines in the near future Ill buy an easy 10 of them regardless of price. If CROSMAN sells extra magazines I guarantee the return rate of this bb rifle will definitely stop or simply keep the return percentage down, due to the fact that the magazine is the weak point of this Airgun.
Things I would have changed:
Theres that little metal tooth on the magazine that the bolt catch is supposed to catch, I would of made it stronger maybe by giving it a better springs. The only other thing that I might have changed then again maybe not is making the bolt catch out of metal. These two pieces are pretty significant, especially the amount of abuse they take when shooting in full auto in particular.
What others should know:
IMPORTANT! BEWARE OF CO2 LEVELS! If you are using two 12 gram CO2s your first magazine should be shot in semi auto. Do not shoot your first 25 rounds in full auto! The EXTREME power of the CO2s will keep your bolt catch from actually catching, putting your bolt catch as well as that small metal tooth on your magazine under a lot of vigorous vibrations and violent strikes, which will only lead to failure. Also make sure not to shoot in full auto mode when your co2 levels are too LOW the same exact thing happens! JUST DO YOURSELF THE FAVOR and be AWARE OF YOUR CO2 LEVELS!
The most helpful critical review
0 of 0 people found the following review helpful:
1.0 1.0
1.0 1.0
1.0 1.0
By Dan from USA on 2021-03-02 06:17:56
Things I liked:
looked cool
Things I would have changed:
Make it work
What others should know:
I bought one brand new at sportsmans warehouse and took it back the same day. It stopped working before the first co2 was empty.