Diana Chaser Kit Reviews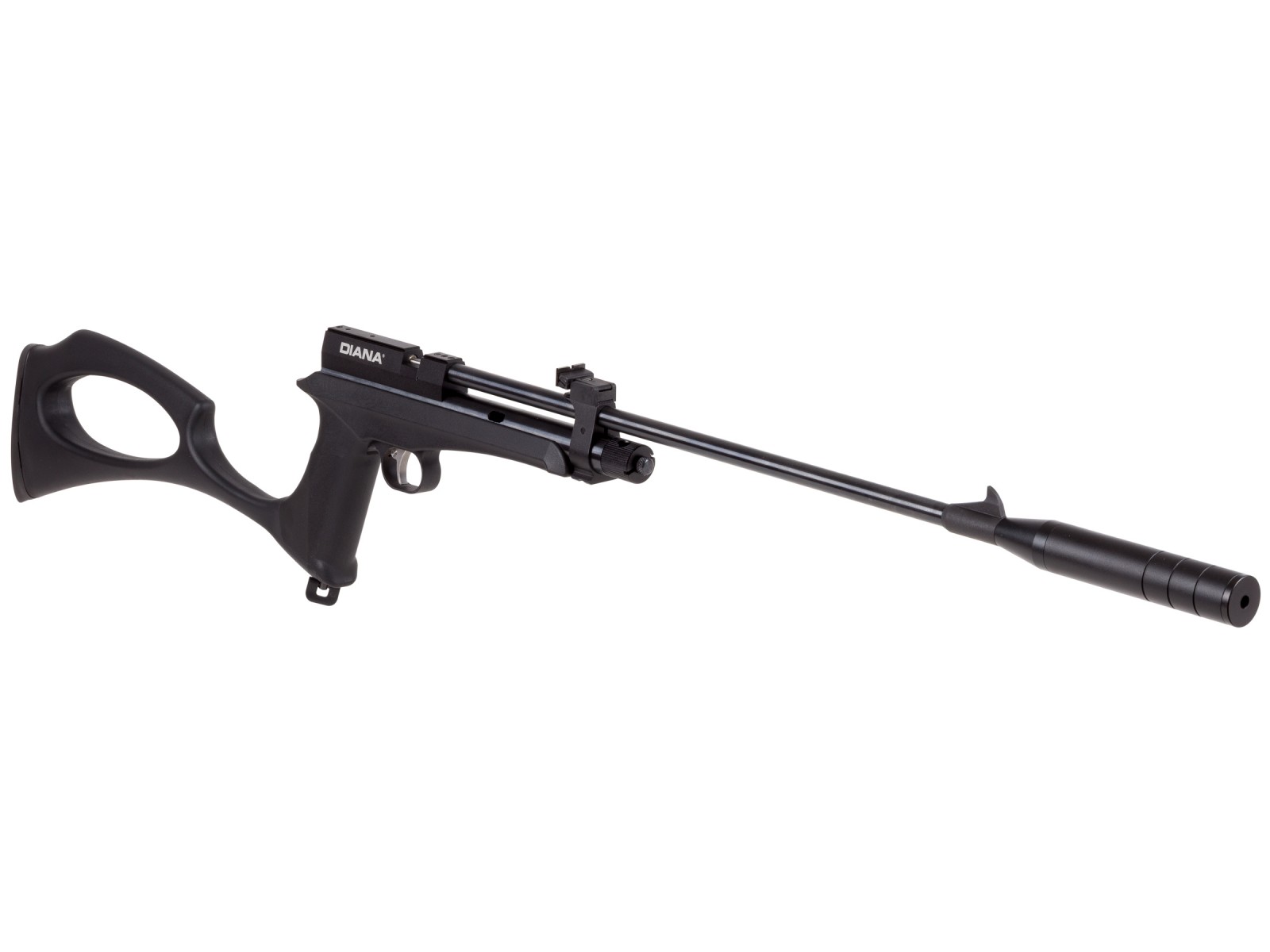 Average Customer Review
4.5
(213 reviews)
Create an online review   and share your thoughts with other customers
The most helpful favorable review
4 of 5 people found the following review helpful:
By Mark from USA on 2018-07-19 10:11:15
Things I liked:
Material build quality, above expectations for the price point. Handling, as a Carbine its light years ahead of previous attachment style handles in the price point. Readily modifiable, parts are readily exchanged from pistol to the PCP repeater.
Things I would have changed:
The trigger design is simplicity itself keeping the price low, it does limit the user's tunability. The magazines, I just find a bit touchy to deal with the single shot tray is my preferred loading method. That said for field work and carry it is awesome, just be sure to work out the kinks before you go out and risk frustration with a pellet loading issue via magazine.
What others should know:
It benefits from some simple mods and attention out of the box. A good swabbing of the barrel using the normal soft methods has been helpful on the half dozen of this series I have bought. An abrasive rubber point, breaking the sharp edge on feeding the pellet into the barrel behind the O-ring seal smooths entry. Filing/sanding a radius off the plexiglass sharp edge facing the magazine can help with the nicked fingers. A lighter trigger spring helps to reduce side pull tendencies. This is just a thoroughly enjoyable moderate priced outfit, easily a first choice introduction to offer a child or new shooter.
The most helpful critical review
0 of 0 people found the following review helpful:
By Roger from USA on 2022-02-14 10:50:46
Things I liked:
The grip size is too small and bad shape. I never could shoot it. Also the conversion is dificult
What others should know:
I had a hard time in getting the return the also why should I pay the return cost of the product is faulty