Diana 460 Magnum Reviews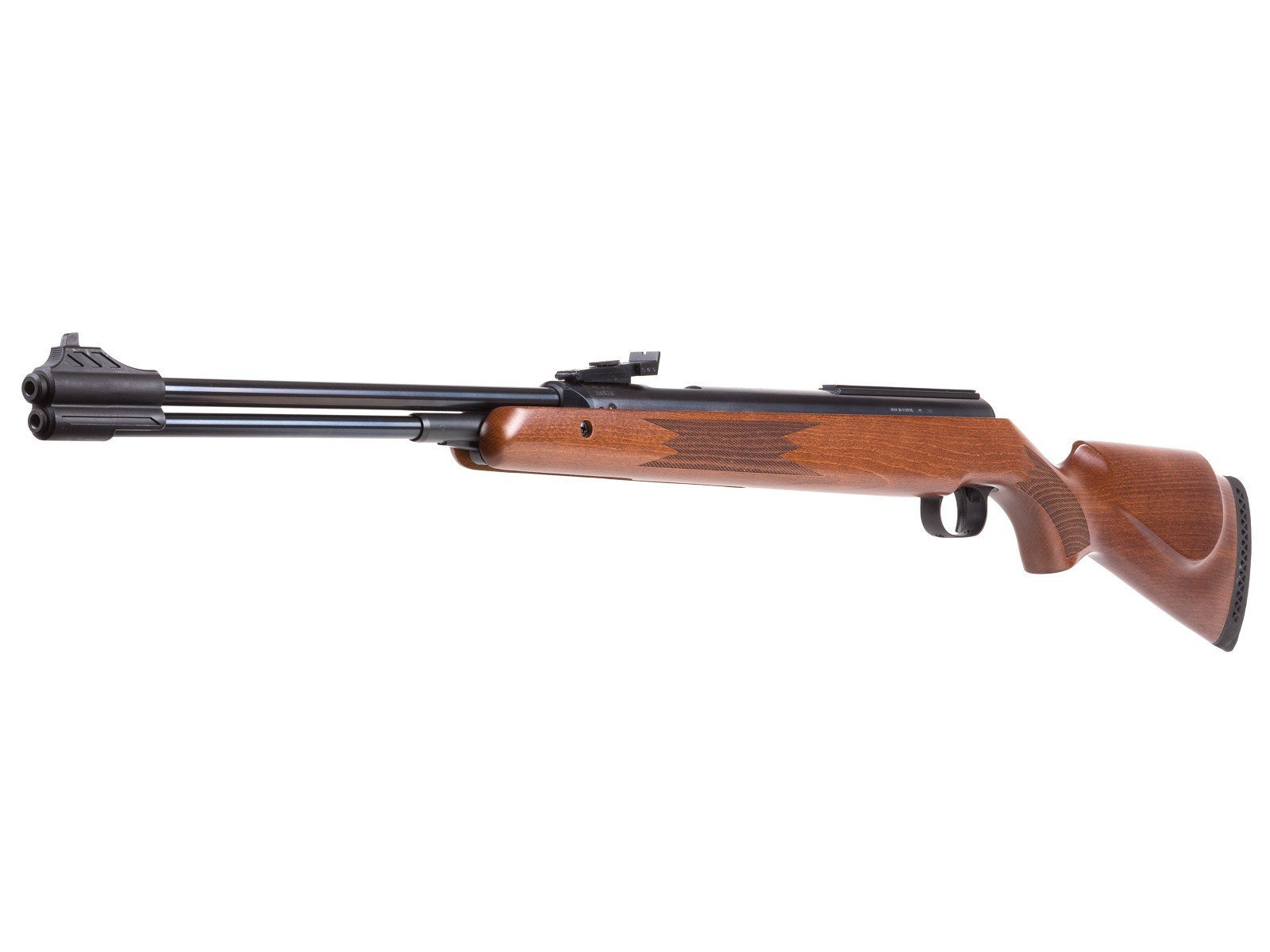 Average Customer Review
4.5
(97 reviews)
Create an online review   and share your thoughts with other customers
The most helpful favorable review
2 of 2 people found the following review helpful:
5.0 5.0
4.0 4.0
4.0 4.0
By martintheterrible from USA on 2008-01-20 13:21:21
Things I liked:
Wood stock is absolutely Beautiful. Underlever cocking is better than a break barrel. Action is smooth with very little recoil. I wasn't sure if I wanted to spend the money on such an expensive rifle but now I'm glad that I did. This rifle packs a PUNCH !
Things I would have changed:
I would prefer a metal trigger. As for the issue with the awkwardness of having to de-cock, I just discharge the round into the ground.
What others should know:
I purchased the .22 cal to kill pigeons and opossum. You can hear the impact when the pellet hits the target. I have shot several pigeons. With a heavy pellet and a head shot the pigeons usually drop with very little fight. However, there have been times that I have used a lighter pellet and been beyond 30 yards or so and the pellet rises or doesn't have enough force to put a kill shot on the pigeon. It's like trying to throw a ping pong ball a hundred miles per hour. I have not shot a opposum yet. I'd imagine that it will take a very well placed head shot to knock a opposum out cold. We'll see.
The most helpful critical review
0 of 1 people found the following review helpful:
1.0 1.0
2.0 2.0
5.0 5.0
By Dan from USA on 2019-07-15 15:46:50
Things I liked:
The rifle I have is very accurate
Things I would have changed:
My rifle broke after several hundred pellets so I am disappointed by the lack of long term quality, is this what to expect from Diana ??