FX Airguns Crown VP Synthetic Reviews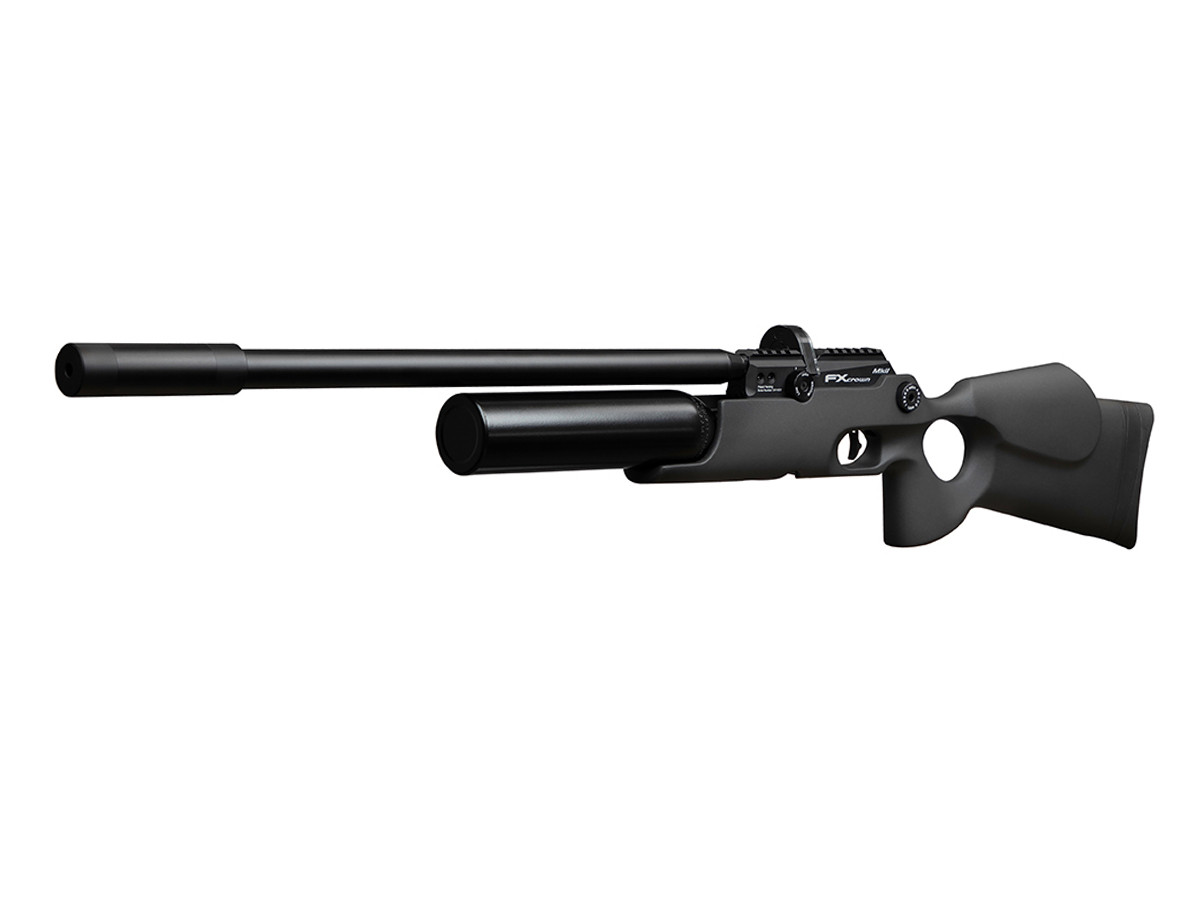 Average Customer Review
4.5
(18 reviews)
Create an online review   and share your thoughts with other customers
The most helpful favorable review
3 of 3 people found the following review helpful:
By PKJ from USA on 2019-12-21 15:04:02
Things I liked:
Ergonomics, weight and shot count not to mention the looks. Also, I gave this gun a 4 star for accuracy. This was a hard decision because when the gun is on it is really on. My best pellets are the JSB 18.13 gr. followed by the JSB 15.89. I have found that I have to clean the barrel often to keep the accuracy spot on or it will diminish. I have to clean this barrel more so than my other pcps.
Things I would have changed:
I don't know if I'm sold on the telescoping shroud. My poi is slightly different from in to out. I have decided to just leave the shroud in and call it a day. The gun is actually not that loud with the shroud in.
What others should know:
Just keep your barrel clean and get a chronograph to see what velocity different pellets shoot at for best accuracy and at different hammer spring settings. Yes, I would buy this gun again in a heart beat. My best advice is if your serious about air gunning and pcps skip the lesser value guns. During my air gun journey I have had many lesser guns. Often it has taken me 3 tries to get a good gun with much frustration. My many thanks go out to Pyramid Air for all of the help and understanding not to mention returns I had to send back. Pyramid Air stood with me with their fantastic customer service and helped me through. Because of Pyramid I'm where I am today enjoying these guns and shooting everyday!
The most helpful critical review
0 of 0 people found the following review helpful:
By Gregory from USA on 2020-05-12 16:34:37
Things I liked:
Good machining and finish. The action is smooth and the magazine performs perfectly. Out of the box the barrel was reasonably clean which is more than you can say for a lot of guns. The power and hammer adjustments are simple and pretty straight forward. It shoulders nicely but has far less stock adjustment than I would have expected on a rifle at this price point. The air capacity is great and I did not find the weight of the steel bottle vs teh carbon fiber bottle to be a significant concern. Very nice smooth trigger
Things I would have changed:
Plan to bolt thru the stock if you want to attach a stable bipod to the rifle. There is really no reason not to have a rail already integrated into the stock. But mostly, plan to thoroughly inspect the rifle when you take it out of the box. And hopefully you bought this rifle already equipped with the skills to work on it yourself to fix the minor issues and possibly the major issues. I would definitely change the indifference and slow responses to problems demonstrated by FX USA.
What others should know:
I would love to give this gun a good review. I own 5 other airguns including a couple top springers (Weihrauch HW97K and Diana model 48). But I bought two of these rifles; one for myself and one for a neighbor. The neighbor's gun was accurate and he was enjoying it thoroughly when after about 50 pellets the cocking arm failed. He was able to repair it by putting in a critical screw that had been left entirely out of his gun. The rifle I had leaked air but seemed to stop after some shooting. I put it away to work with other guns for a couple months. Short version, the rifle still leaks and the regulator response is painfully slow. BUT, repair under warranty; right? Um, first no response from FX USA. Complaint to FX International got me a US phone number where I was told they were sorry about the problems but couldn't deal with repairs until the shut-down is over. Every other airgun company can, but not FX. Totally disappointed in quality control and response. Sad.