Seneca Double Shot Reviews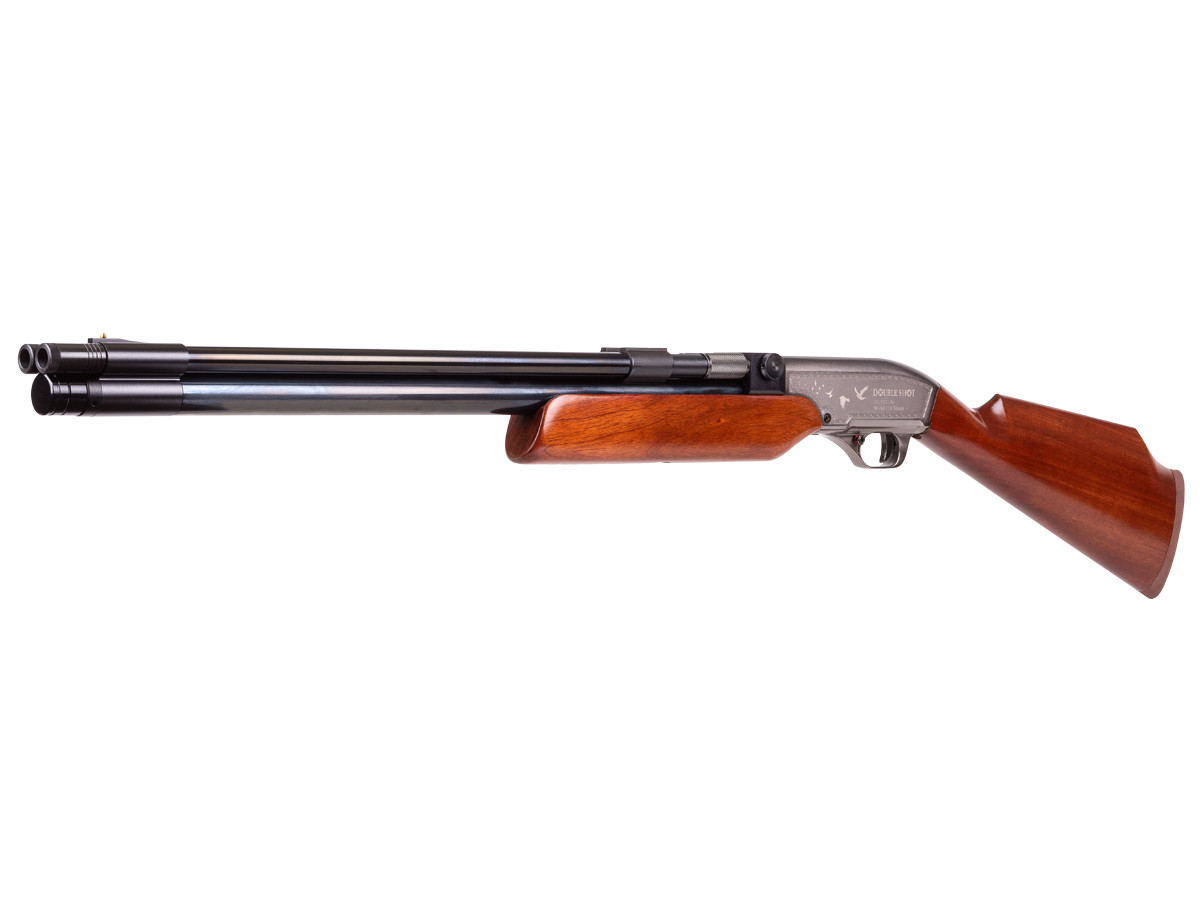 Average Customer Review
4.5
(12 reviews)
Create an online review   and share your thoughts with other customers
The most helpful favorable review
2 of 2 people found the following review helpful:
By Airborne Doc from USA on 2018-09-12 00:38:04
Things I liked:
I'm gonna have to up my shotgun skills a one-foot pattern at 25 yards with #6 shot. 2 inch 3 shot group with 185-grain pellet this thing is awesome. I have not had a chance to try the bolts yet. but I have the Benjamin air bow and it robin hoods them at 50 yards. this thing is fun. I'm 75 so I don't get to say that much.
Things I would have changed:
a little on the heavy side. ill also work the grit out of the trigger other than that a lot of fun straight out of the box
What others should know:
make sure you don't roll up the o ring on the bolt so you don't get blow by in the eye from it not sealing. Do it right and you won't have any problems with it. Barrell selection takes a little getting used to and no you can not fire both barrels at once lol.
The most helpful critical review
0 of 0 people found the following review helpful:
By Marcus from USA on 2022-11-28 17:03:08
Things I liked:
The extra cost oh having the scope mounted and sighted was not worth anything since the rail screws were not tightened and the scope moves. The gun is a lot louder than expected so it is of less value for hunting than hoped. Additionally, the chokes loosen after several shots using slugs. I have only shot a few of the 8shot shells and the pattern is so vast that any distance greater than a very few yards the shot would be unable to bring down even a small bird. All in all - Very disappointed. But the slugs are even worse! See that review.
What others should know:
Dont waste money on a scope for this gun. It has no accuracy beyond about 15 or 20 yards. Thats well within the range of the onboard sights.