Swiss Arms 941 Reviews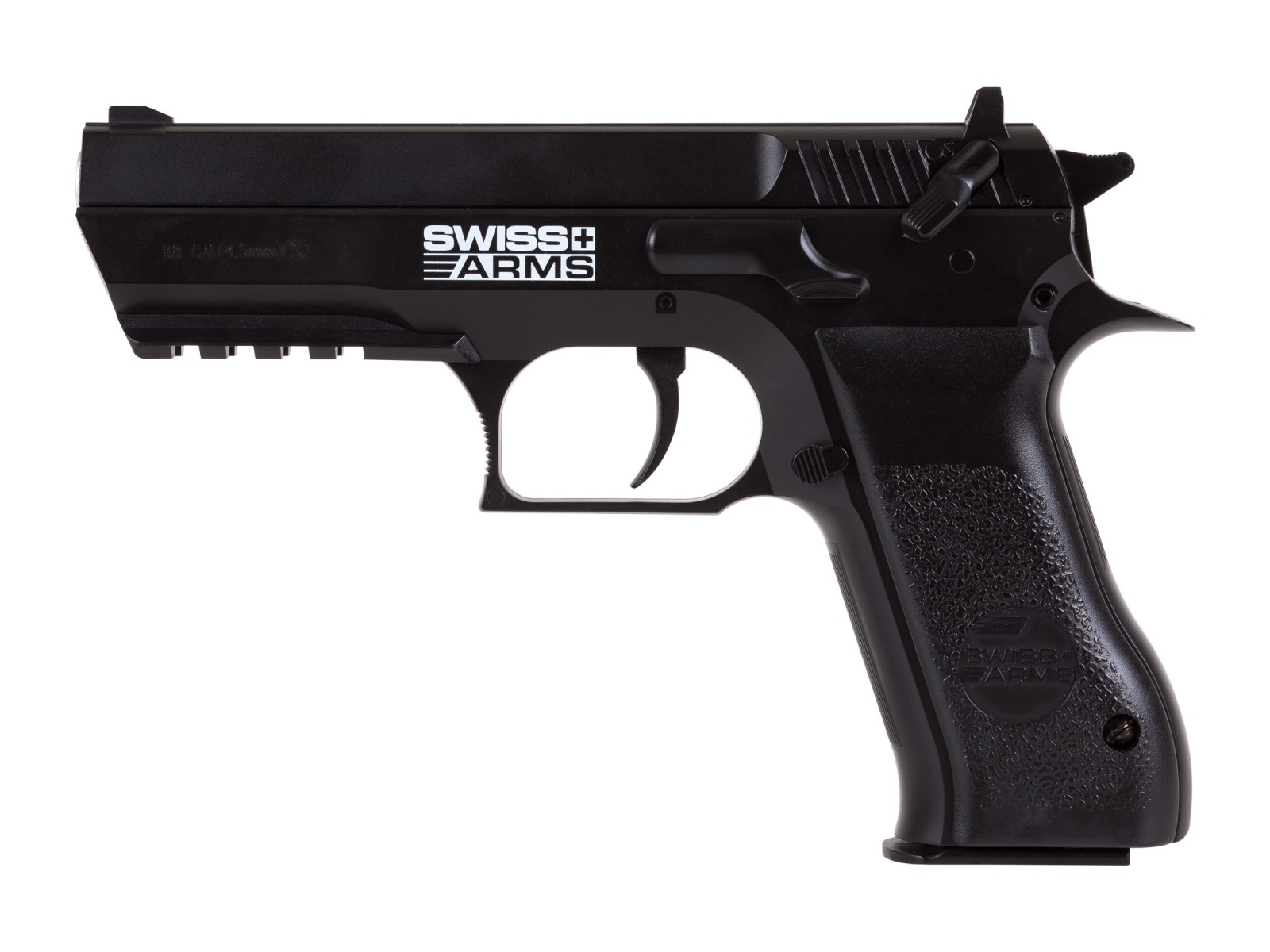 Average Customer Review
4.0
(23 reviews)
Add to Cart
Only 4 left in stock
Create an online review   and share your thoughts with other customers
The most helpful favorable review
1 of 1 people found the following review helpful:
By Jose from USA on 2014-01-05 14:13:35
Things I liked:
The weight and extreme power for a CO2 pistol!! The magazine carries both ammunition and propellant(12gr CO2) extremely safe for those of us that have kids since you require a 1/4 hex key to work the CO2 in the magazine..
Things I would have changed:
Not a thing!!
What others should know:
It says 443 feet per second but is way more than 550. I have tested it and get similar or higher velocities than the C11 tactical, someone once said "The most Powerful CO2 Semiauto Pistol" and they were right. The side small lever when turn clockwise and out you can take apart the slide for cleaning and oiling the inner moving parts. When you shot it the barrel moves a little back like a crosman C11 but it has a hammer and power like a Daisy powerline 617X. The best CO2 pistol i have ever bought from pyramyd air.!! Great gun, buy it you wont be disappointed!!! Accuracy is good within 25-30 feet, more than that and is of, the sights are both fixed. feels great in your hand.
The most helpful critical review
1 of 5 people found the following review helpful:
By Mike from USA on 2009-06-15 08:16:59
Things I liked:
This pistol has very realistic weight and there is a minimum of plastic parts. The gun feeds BBs reliably. The sights on the gun are very good.
Things I would have changed:
The trigger pull is way too heavy which causes the gun to be very inaccurate. The speed loader consistently jams and the gun only gets about 100 shots per CO2 cartridge. Also, I would replace the magazine with one that only holds BBs so I could use multiple mags without using multiple CO2 cartridges.
What others should know:
You may be happier with something else.