Weihrauch HW90 Reviews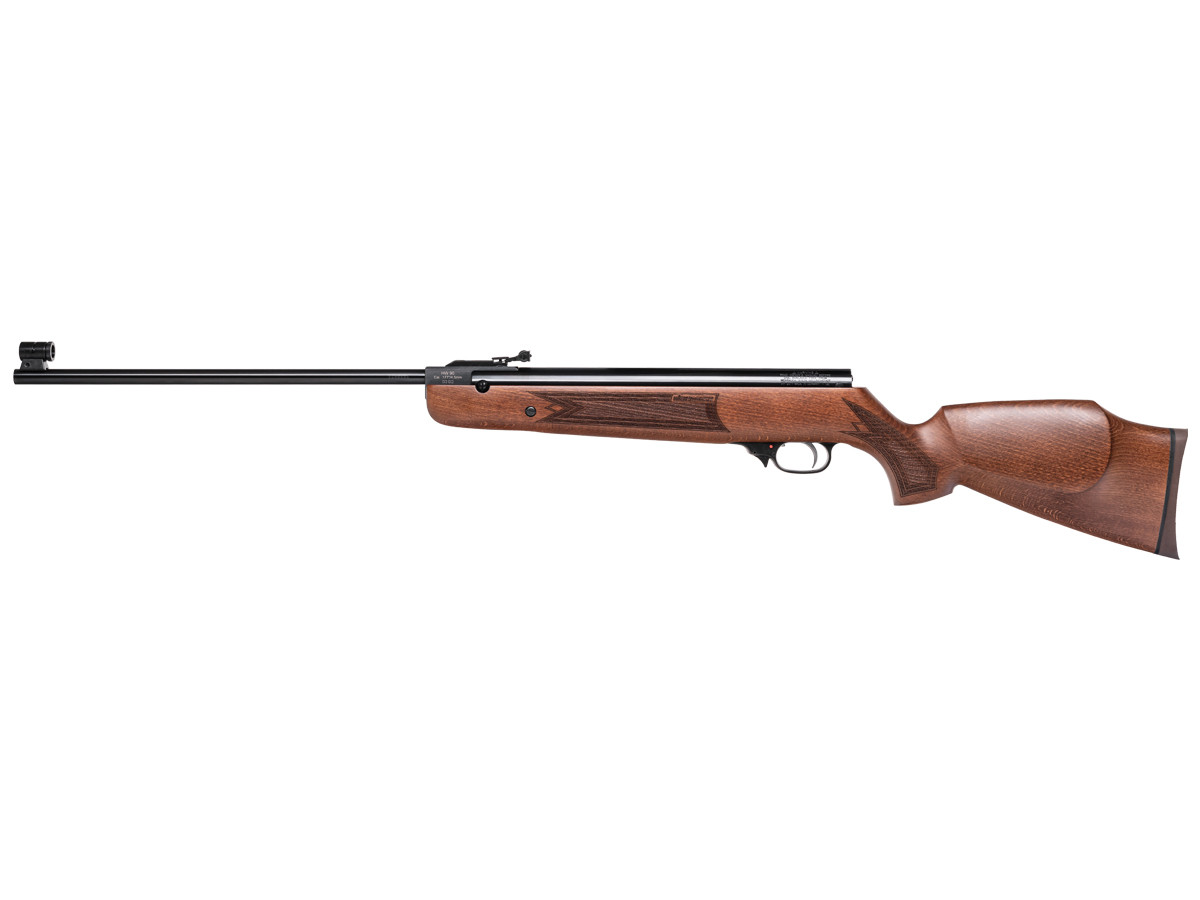 Average Customer Review
4.5
(55 reviews)
Create an online review   and share your thoughts with other customers
The most helpful favorable review
4 of 5 people found the following review helpful:
By blake from USA on 2012-05-31 17:31:34
Things I liked:
Heavy Magnum Force Power using jumbo-monster-jsb : ) I feel I could take down something raccoon size, perhaps bigger. Very Hard Cocking Effort, I weigh 225lbs. I used to bodybuild(14 years) and it is still a grunt. I like that too. Then trigger is awesome, field sights awesome. Sure you can get cheaper guns, but why? Step up men! This one is a keeper. Gorgeous top o the rack! I love my HW90.
Things I would have changed:
Include a break for more neighborly backyard practice. The diagram in manual of cartoon man cocking gun easily should be removed...It's misleading. It takes man sized strength.
What others should know:
In 1978 I purchased my first HW55. I waited quite a while for this gun since imports get tied up in customs. So if you love HW air guns it is well worth the wait. Make sure to use several layers of carpet and old blankets behind backstop to prevent any range errors. I use the kodiak heavies, and jsb jumbo monsters and blow through most any target. Takes down the heavy rolled steel with ease, and flattens lead into stars and flowers shapes inside out. It will rock your world. You will never need another magnum air rifle after this experience.
The most helpful critical review
0 of 0 people found the following review helpful:
By David on 2022-11-06 07:36:42
Things I liked:
This HW90 has a very hefty fill to it. Weights similar to my .54 T/C Hawken rifle. The open sight was okay but I replaced it with an Anschultz match target aperature sight. This rifle seems to have potential to send .25 caliber pellets out to accurately hit targets at 50 yards. This rifle prefers the heavier pellets (27-33 grs).
Things I would have changed:
The heavy mass weight neccessitates a sling if one will use it for hunting. No sling swivels. Cocking effort! I have had to use two hands more than once to cock this rifle. I can easily draw my 45 lbs. recurve and hit targets at 60 yds., so It is not that I am a weakling! Weihrauch's reputation for accuracy leaves me very disappointed! I get the same of better with my RWS and Diana break barrel rifles! I bought this HW90 after trying out my friends Weihrauch and was impressed with it!
What others should know:
I have thus far taken this rifle to the indoor range twice to limit variables like wind and humidity. On both occassions, I have had a failure to fire minimum of 3x each session! Each session was 30-40 pellets fired. I recocked the rifle which it would then fire. On my first session, About 25% of the time the automatic safety would not engage. The second session this situation happened about 6 x. I will be contacting customer service to address these problems. I CAN NOT RECOMMEND Weihrauch based on my experience.