JSB Redesigned Monster Reviews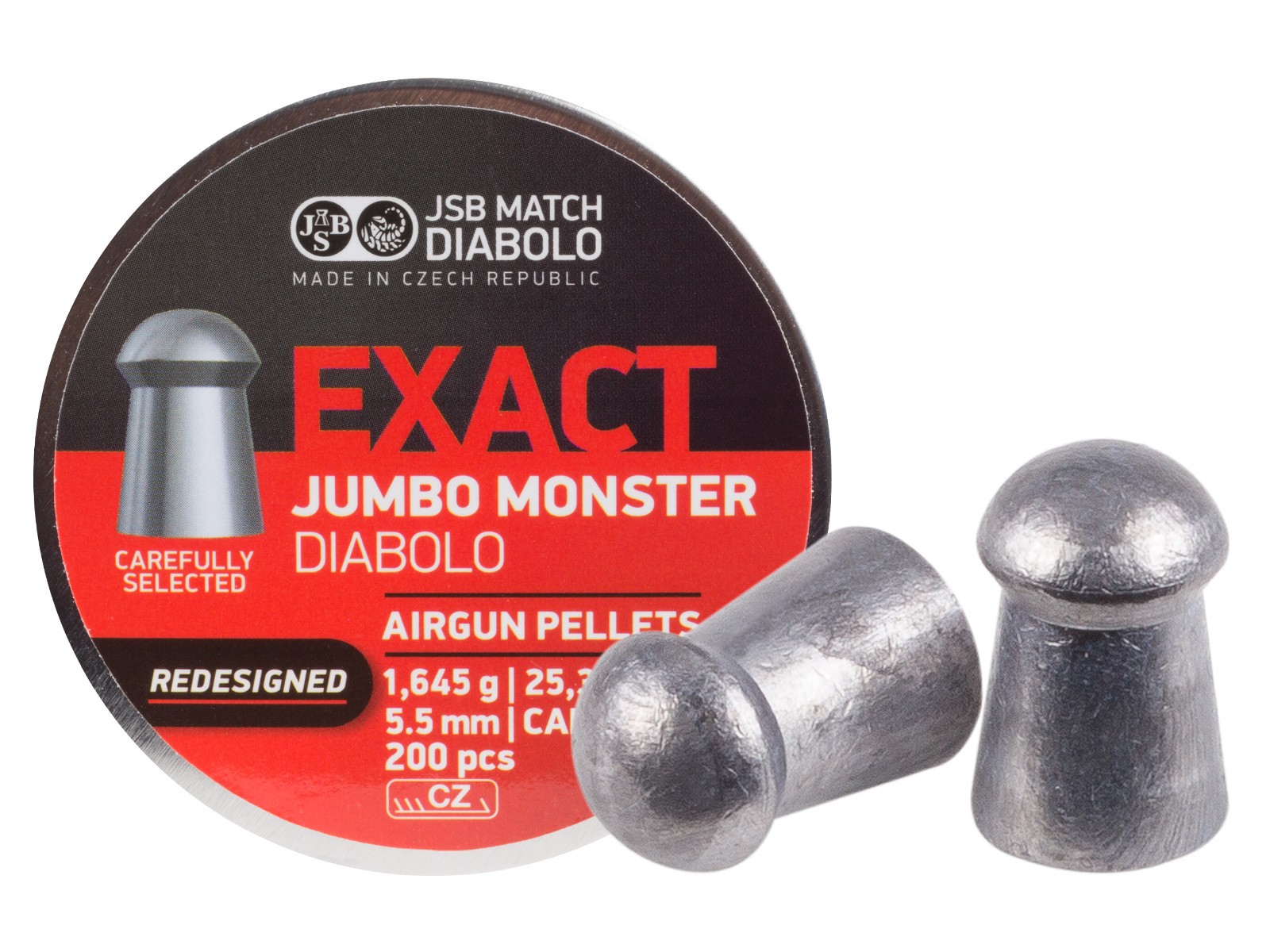 Average Customer Review
5.0
(61 reviews)
Create an online review   and share your thoughts with other customers
The most helpful favorable review
5 of 5 people found the following review helpful:
5.0 5.0
4.0 4.0
5.0 5.0
By Brian from USA on 2019-01-17 19:36:11
Things I liked:
Testing different pellets in my hatsan flash 22, I found the jsb monsters and ultrashocks had groups the size of a quarter at 60 yds. There was little to no drop so no holdover was necessary. I did crank the power up a little bit on the hatsan hammer spring.
Things I would have changed:
Make larger containers with a break for volume so we get more pellets and you waste less containers!
What others should know:
I tried these in my Vortex 135 such a recoil and the slowness of exiting the barrel makes it difficult to get accuracy but on a PCP there is no question these things outperform everything else and have a huge advantage with ballistic coefficient
The most helpful critical review
0 of 0 people found the following review helpful:
3.0 3.0
4.0 4.0
4.0 4.0
By carlson on 2023-02-18 14:32:17
Things I liked:
love the pellets ut they shorted me a tin. After my call they corrected