by B.B. Pelletier
The term ACCURIZED is so common in airgunning that people use it without thinking. What does it mean?
As far as I can tell, Robert Law of Air Rifle Headquarters (ARH) was the first to use the term ACCURIZE in relation to airguns. You would think that he had a specific definition in mind, but when you read what he wrote in his Fall/Winter 1979 catalog to describe the term, you'll see it doesn't seem to amount to much.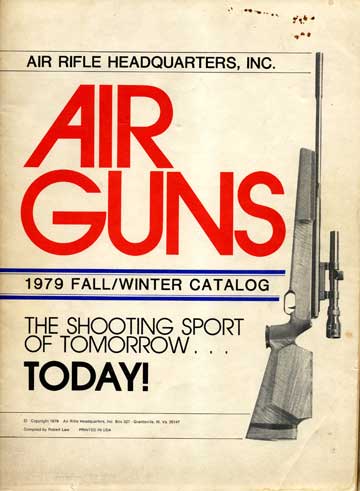 A late ARH catalog gave the definition of accurization.
"Accurization involves having a highly trained specialist totally disassemble a gun. Each individual part is cleaned and inspected. The ultimate space-age lubricant or bonded coating is then applied to each component for optimum performance and friction reduction. This stabilizes the cylinder compression mechanism and greatly reduces normal wear. Both accuracy and velocity improve. Recoil is often reduced by as much as 60 percent." read more